Open Russia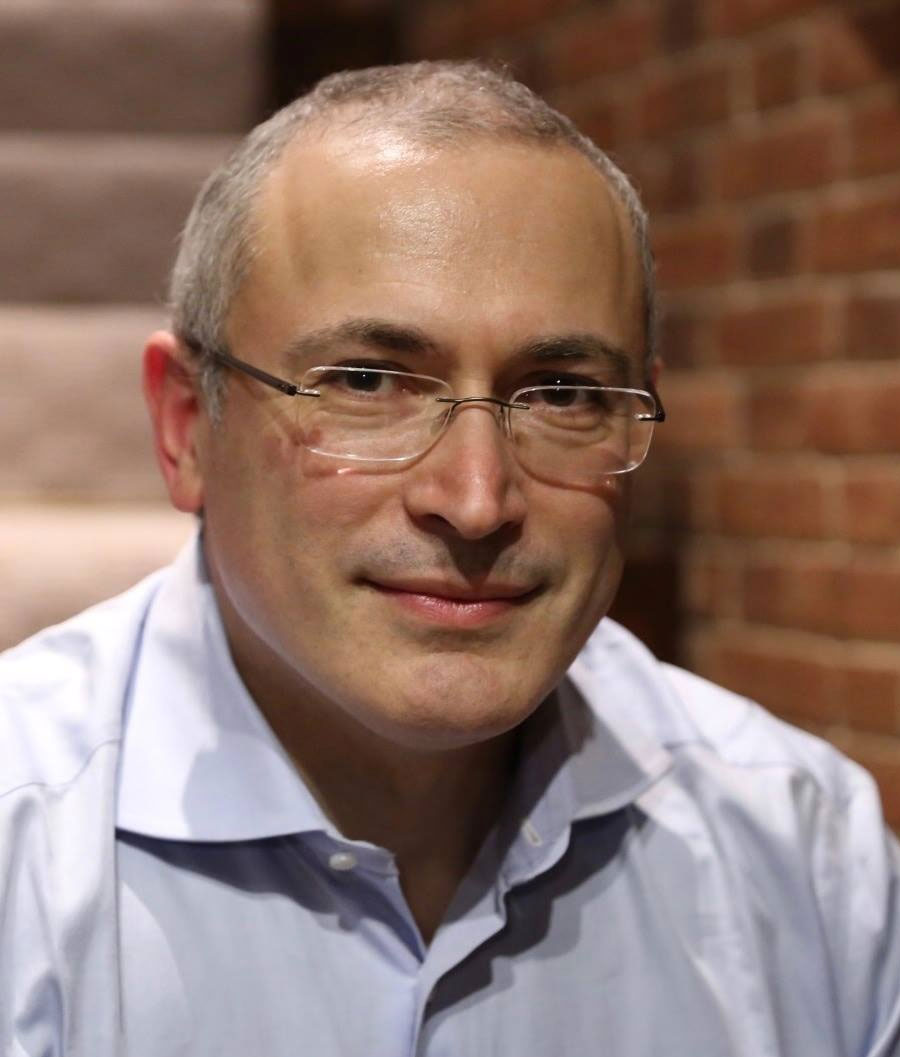 Open Russia in its current form aims to connect and unite Russian citizens who seek a state governed by the rule of law, with a strong civil society, regular free and fair elections, and the promotion of European democratic values.
Khodorkovsky has described Open Russia as a "horizontal alliance," explaining: "What is needed now for effective resistance is not a party with yet another 'vertical' structure, eager to fight for power, but a 'horizontal' alliance of the vast number of 'small civic groups' that form the underlying fabric of civil society and that solve their own concrete problems locally."
Open Russia seeks to build a solid, sustainable foundation for democratic governance when change eventually, and inevitably, comes to Russia. Khodorkovsky explains: "I'm working to ensure that, when everything collapses, Russia has political forces created with society's understanding and recognition that will keep the country from making the same mistakes all over again. The goal is to show people both in and outside of Russia that there is another model of existence in our country, open to the world, not isolationist. And we need political forces that will act with a clear plan, putting the country on a healthy, democratic track of development, guided by the rule of law, the separation of powers, and fair elections."
Open Russia's current projects include:
A human rights project: in particular supporting, and providing legal assistance to, political prisoners. A joint project between Khodorkovsky and Alexei Navalny also assists families of political prisoners, who find it difficult to travel the long distances to remote camps and colonies.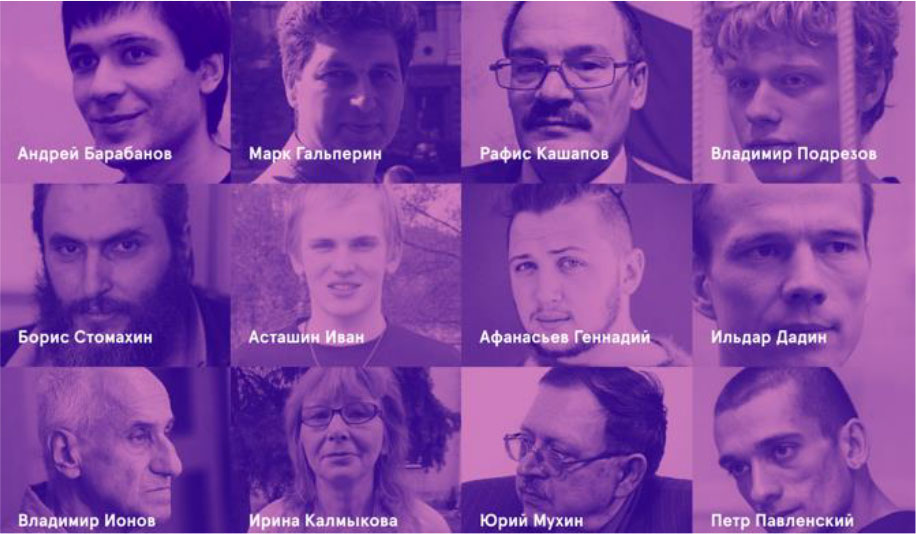 A Russian-language online media project OpenRussia.org, which publishes daily, and promotes the values and aims of Khodorkovsky and the Open Russia movement.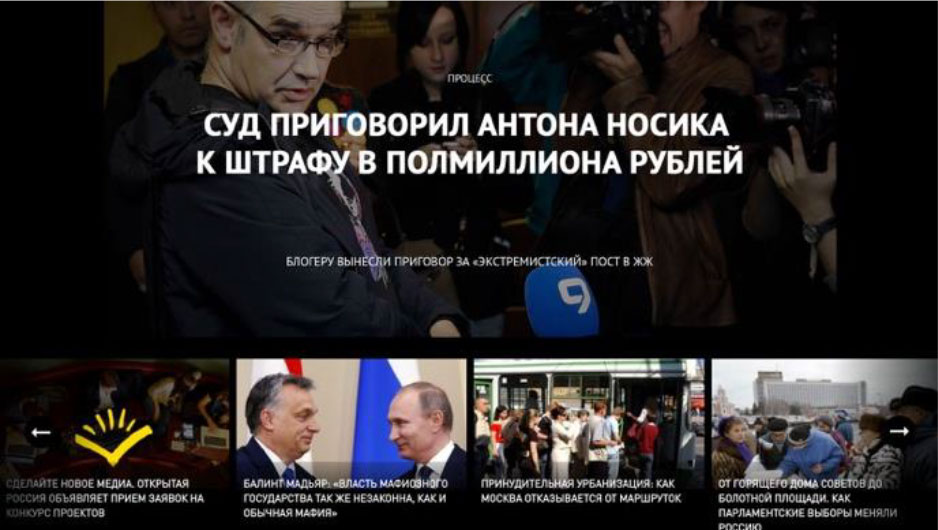 The recently announced Open Media project, aimed at supporting start-ups in the field of investigative journalism. Journalists and activists wishing to set up their own media project will be able to apply for financial support.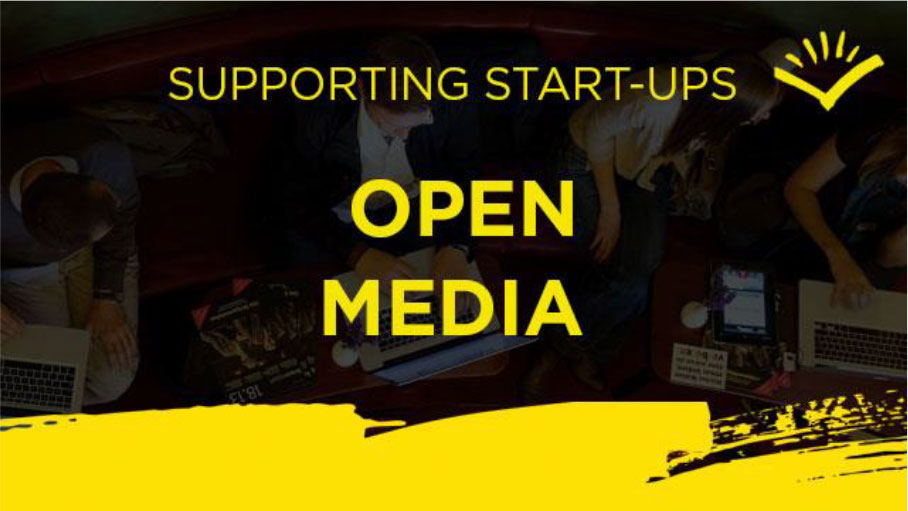 An English-language online media project, including Khodorkovsky's website, with it's regular Open Wall column, giving an insider's look at what is happening in Russia; and social media platforms.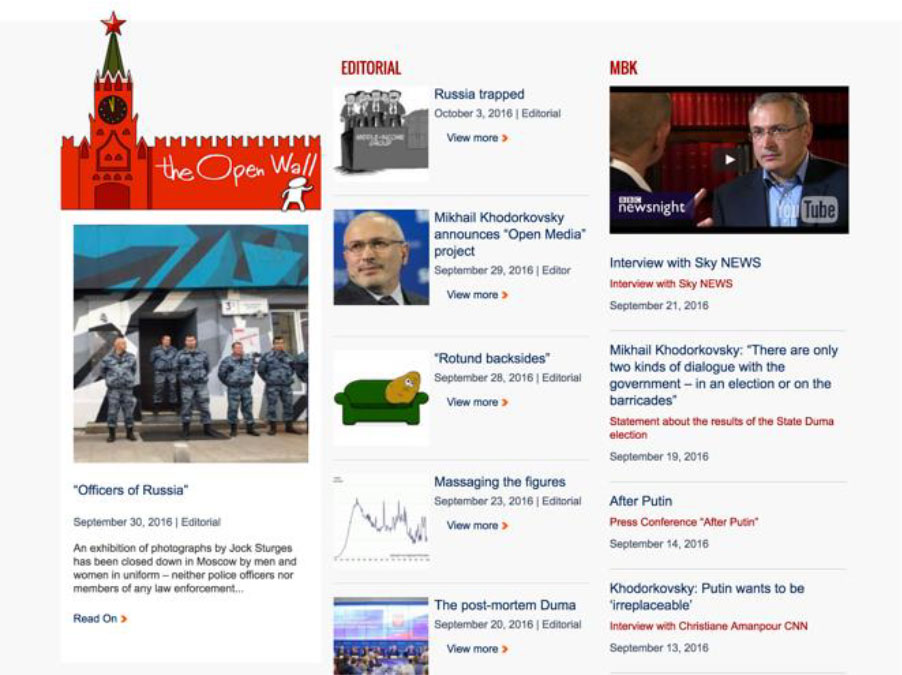 Open Russia University, an online educational humanities project, taught in Russian by leading academics, scientists, writers and economists, and open to all Russian speakers, of any age, wherever they may be. The aim of the Open Russia University is to look into Russia's past, so as to better understand it's future, and how best to develop and manage that future.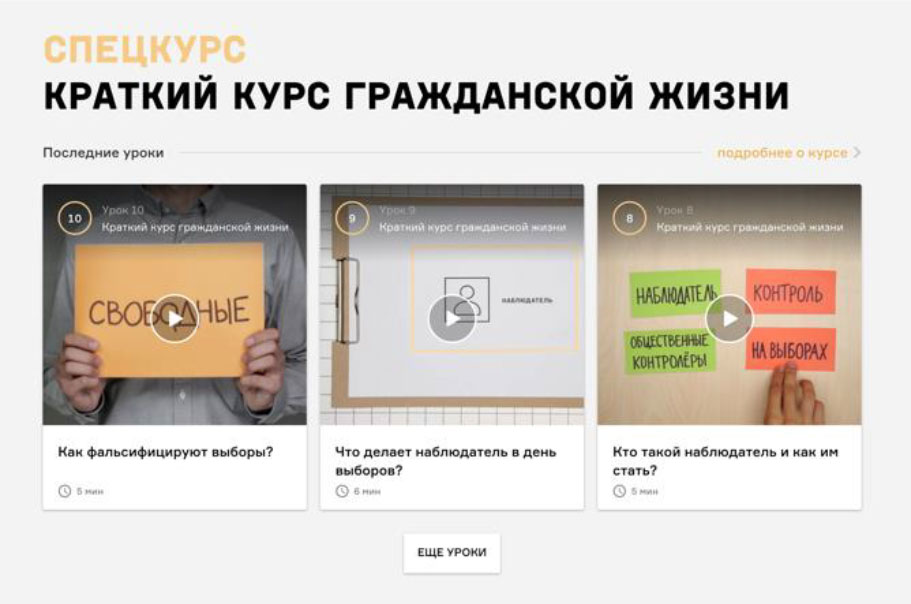 The Institute of Modern Russia, a think-tank working on the development of post-Putin reform programmes.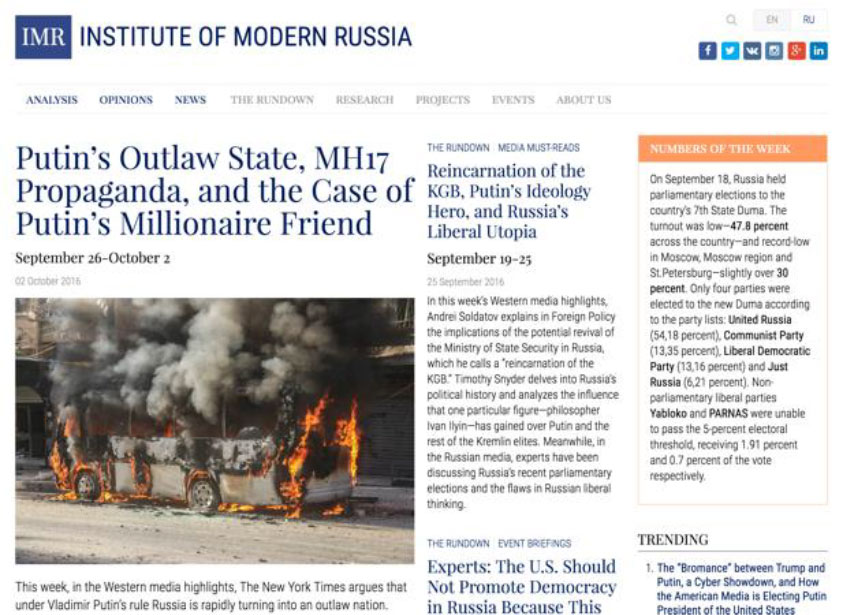 Open Russia Club – a London hub for Russian cultural activity, social and political discussion.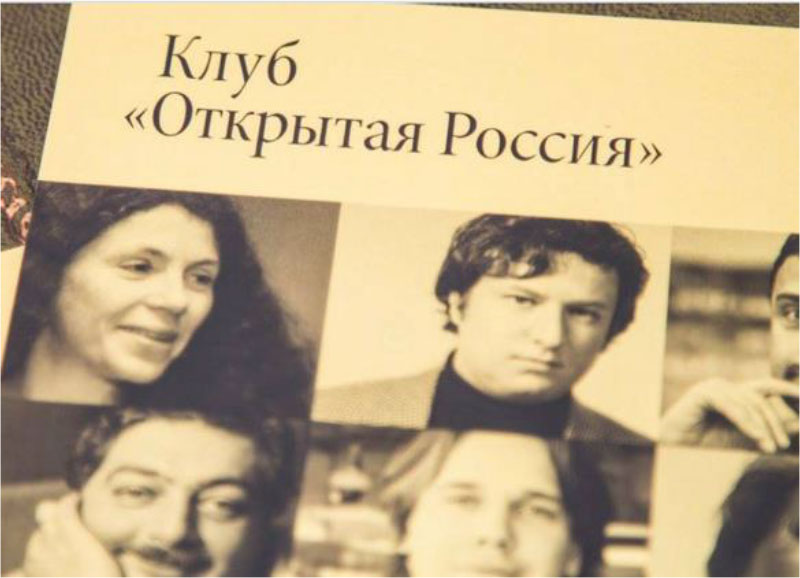 Open Elections, a capacity building project, which actively promotes and supports political activists running at a municipal, regional and presidential level.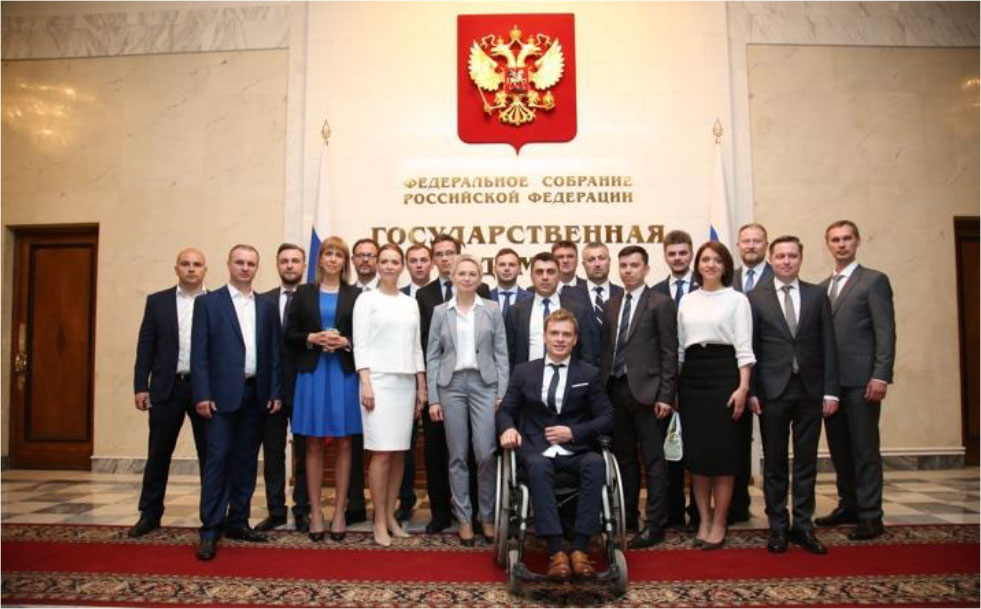 During the 2016 Duma election campaign, Open Russia supported a number of candidates (19 in all) campaigning on a democratic ticket. Support was given to those candidates that share the aim of the Open Russia movement, who are serious about the development of their region, and willing to engage in discussion about the issues affecting the country on a federal level.
To find out more about our Duma election campaign, please read our Campaign Summary
The "After Putin" crowd-funded project, which will introduce new political faces – potential candidates for the post of president of Russia – to the Russian public, in advance of the presidential election, scheduled for 2018.