Alex Gibney's Citizen K Captivates Venice Film Festival
September 2, 2019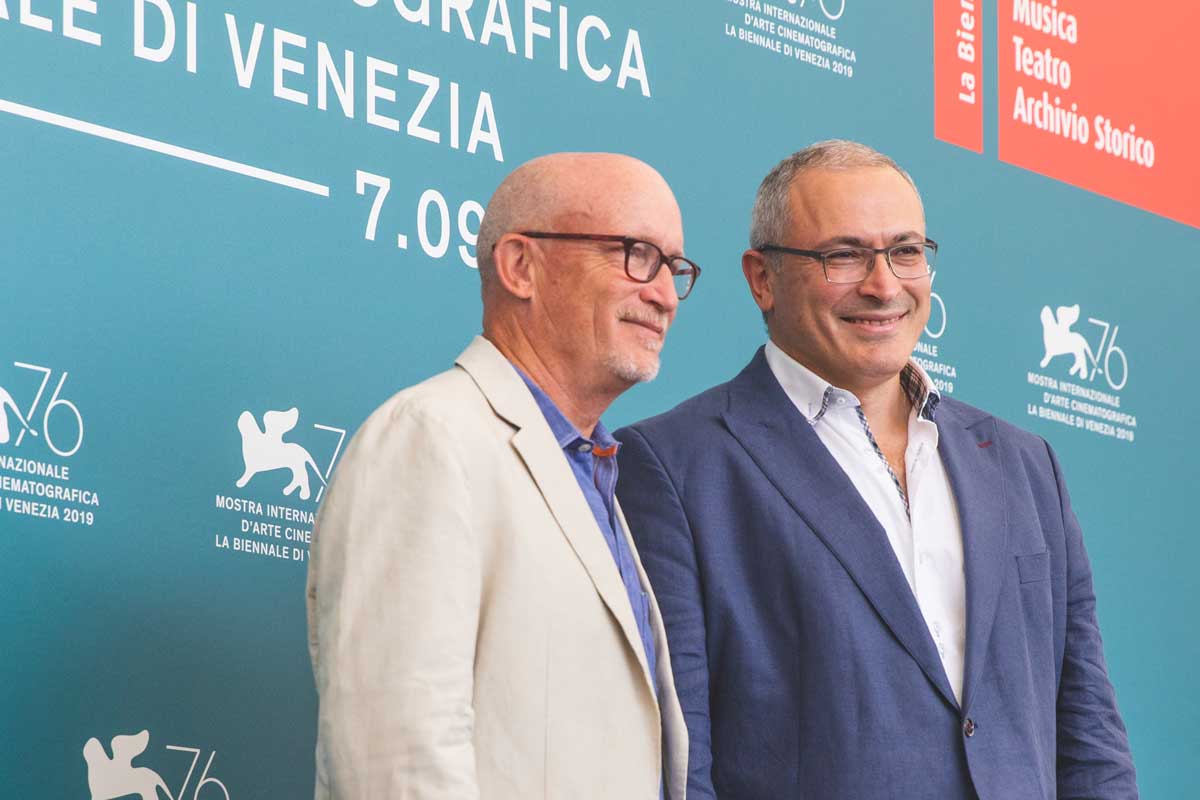 On 28 August, Venice welcomed film stars, critics and movie lovers from around the world, who had flocked to experience some of world cinema's most highly anticipated and enthralling new releases. The annual Venice Film Festival, also referred to as Biennale Cinema, takes place on the Venice Lido, an 11-kilometre-long islandette adorned with views of the Venetian Lagoon on one side, and the Adriatic Sea on the other.
It is no surprise that this vibrant Venetian setting has become a preferred backdrop for high cinema; and with dozens of films making world premieres over nine days, it is also a popular occasion amongst locals and ordinary film-lovers.
One of the top billings, according to the Hollywood Reporter , was Citizen K, the latest creation of Oscar-winning documentarian Alex Gibney. Tipped by the Times as "his best film in a decade", Gibney's Citizen K tells the story of Mikhail Khodorkovsky in a quest to help viewers better comprehend how power works in Russia.
In a pre-premiere interview Gibney explained why he wanted to work with Mikhail Khodorkovsky on this project: "I've always been interested in power and the abuse of power. Khodorkovsky understands power in Russia better than almost anybody, having been at the top and at the bottom".
Gibney's masterful art of story-telling has earned him multiple Emmys, an Academy Award and a Grammy; and telling Mikhail Khodorkovsky's story has taken him to the UK, Germany and Russia, where he met with both Khodorkovsky's friends and foes.
When researching Khodorkovsky's life story, Gibney said: "I was struck by [Mikhail's] idealism. I liken him to be Jake la Motta in Raging Bull. A dynamic, flawed character, a fighter". Gibney admitted that it took over 20 hours of interviewing with Khodorkovsky to really get to know and understand his character.
Citizen K was well received by critics, earning four stars from the Times and a standing ovation at the premiere. During the morning press conference, Mikhail Khodorkovsky commented, "Today Russia is not just an authoritarian state, it is a state that has been taken over by the mafia".
Khodorkovsky went on to express concern about increasing political oppression taking place in Russia, particularly in the build up to the Moscow city duma elections: "Recently the number of political prisoners [in Russia] has increased exponentially". A large number of these political prisoners have been given criminal convictions for expressing their political beliefs and taking part in peaceful demonstrations.