"An unsanctioned protest action"
August 23, 2016
Our Duma candidate, Konstantin Yankauskas, along with six others, was arrested by the police following a meeting with the so-called "Waiting List" hunger strikers near the offices of United Russia.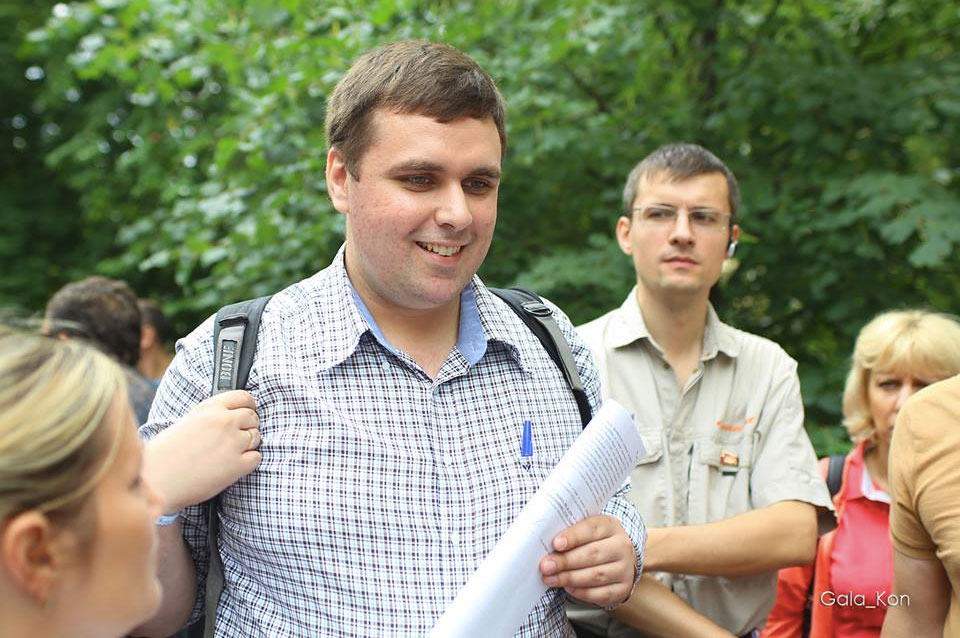 Yankauskas was arrested despite the fact that candidates for election to the State Duma can only be detained with the sanction of the public prosecutor. He was taken to Meshchansky district police station.
"We were shoved into the police station by the superintendent himself with no formal documentation handed out. Now we're being included on the register of detainees. We were unceremoniously arrested in a matter of minutes, and they tried to push me out of the way when I stopped them from arresting one of the mothers of many children who had been at the meeting with United Russia. We were hit on the arms and legs during the arrest," Yankauskas related.
The mothers of many children and mothers of disabled children, you may recall, started their hunger strike at the beginning of July outside the Moscow offices of United Russia in protest at the length of time they are kept on the waiting list for affordable housing – often more than a decade. The women are demanding the affordable housing to which they're entitled, or else to be paid housing support to enable them to acquire their own accommodation.
In the words of one of the activists who has been on the housing waiting list for 18 years, the Waiting List protestors have no political axe to grind, and the hunger strike was their final desperate measure. Some of the activists were fined to the tune of tens of thousands of roubles for "an unsanctioned protest action."
The women are seeking to draw federal and national politicians' attention to this issue, as well as the implementation of a judicial inquiry into the use of funds earmarked for waiting-list accommodation in Moscow.
The protestors are also demanding more transparent information about the progress of the waiting list and about those on the list who receive accommodation.