A Bolt out of the Blue!
August 15, 2016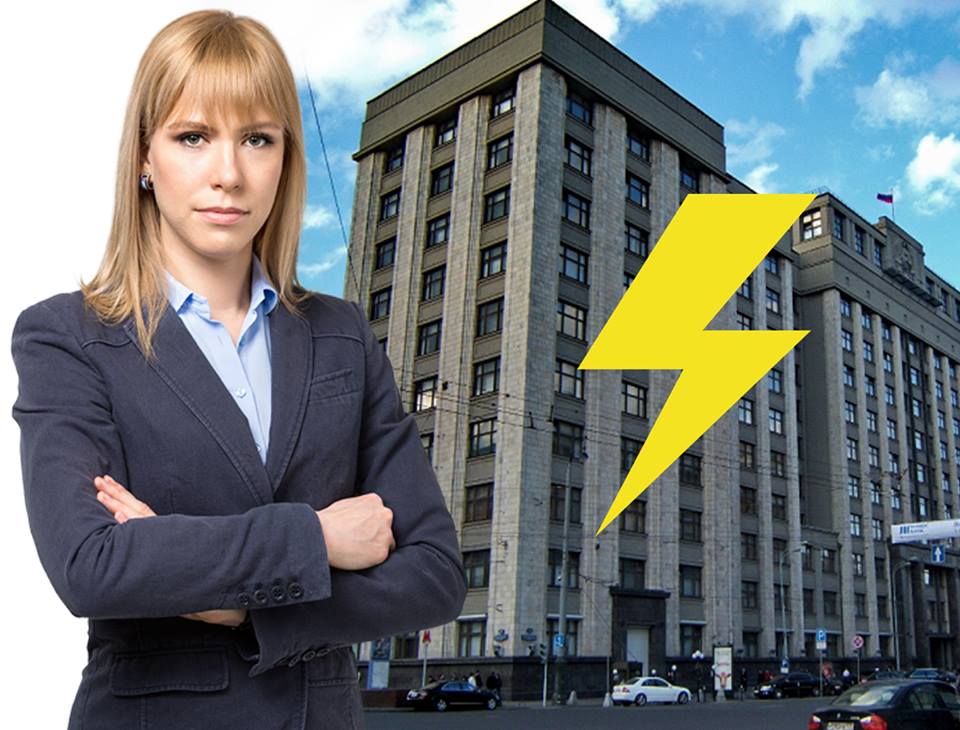 The Territorial Electoral Commission has accepted the signatures gathered in support of Maria Baronova's State Duma candidacy. The percentage of rejected signatures in her signature sheets was only 2.5% (the maximum permissible being 5%).
Let us remind you that on August 3, Maria Baronova, human rights coordinator for Mikhail Khodorkvosky's Open Russia organisation, who is standing as a self-nominated candidate in the Central Administrative District No.208, submitted 14,911 signatures to the Territorial Electoral Commission (with 14,200 required by law).
Few believed that Baronova's team would be able to amass almost 15,000 signatures in such a short space of time – and in the centre of Moscow to boot, what with half the inhabitants not officially registered as residing in the region, and the other half most likely on holiday. But amass them they did – and then some!
When all the requisite signatures had been submitted to the TEC, sceptics began to conjecture that the Commission would simply reject them. But this didn't happen.
As Open Elections coordinator Timur Valeyev told Kommersant, Maria Baronova's signature sheets were discovered to include the signatures of 8 deceased individuals and 12 minors, while 370 further signatures were declared invalid. "Maria was issued a confirmation that her signature lists had been verified" he said, adding that, since there are no further legal obstacles to the registration of her candidacy, any refusal to do so "can only be politically motivated."
Maria Baronova will be competing against both United Russia's Nikolai Gonchar and former Moscow State Institute of International Relations professor Andrei Zubov, standing as a PARNAS candidate.
Ms Baronova announced on Februry 3 that she would be standing for Moscow's voting district no. 208, while PARNAS leader Mikhail Kasyanov announced Mr Zubov's nomination on April 27. It was Mr Kasyanov's decision not to hold primaries to determine the opposition's single-mandate candidates that precipitated the collapse of the democratic coalition. "I'm very pleased that another democratic candidate will be standing for election in the Central Administrative District, and that she'll be widely promoting liberal values," said Mr Zubov, who regards Ms Baronova as a fellow-thinker and has pledged not to criticise her during the campaign. Baronova, in turn, reiterated her earlier suggestion of conducting an opinion poll in the event of her registration, and of withdrawing from the election in favour of Andrei Zubov should the latter prove significantly more popular. PARNAS, however, has made no analogous statements.