The Boris Nemtsov Forum in Brussels Releases Full Report
February 24, 2017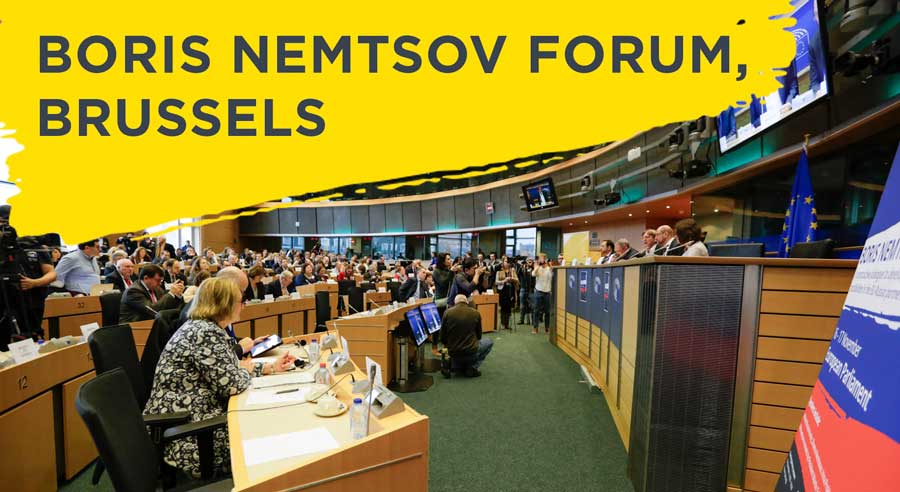 Russian opposition leader Boris Nemtsov was assassinated two years ago. While the investigation is stalling, Nemtsov's friends, colleagues, and allies from both Russia and the West continue to uphold his legacy—a democratic future for Russia.
Last November, the Boris Nemtsov Foundation for Freedom, the Open Russia movement, and the Friedrich Naumann Foundation for Freedom held the Boris Nemtsov Forum in Brussels, conceived as a platform for Russian-European dialogue. The Forum's full report was recently released and is now also available on this website.
The goal of the Forum is to ensure a European future for Russia. The Forum is envisioned as a space for meetings and discussions featuring politicians, civil activists, experts, and business figures from both Russia and Europe. As a long-term project, the Forum is tailored not only to today's politicians and public figures, but to the future generation of leaders.
The inaugural Boris Nemtsov Forum, organised by the Boris Nemtsov Foundation for Freedom, and the Friedrich Naumann Foundation, was held in Berlin in October 2016.
For more information, please visit the Forum's official website.
* Disclaimer: The recommendations of this report do not represent any position on the part of the organizers or partners of the event. They are a summary of views expressed by different participants of the working groups during their sessions as well as the opinions of speakers presented during the plenary sessions.