Call to Help: 1700 Detained During Peaceful Anti-Corruption Protests
June 13, 2017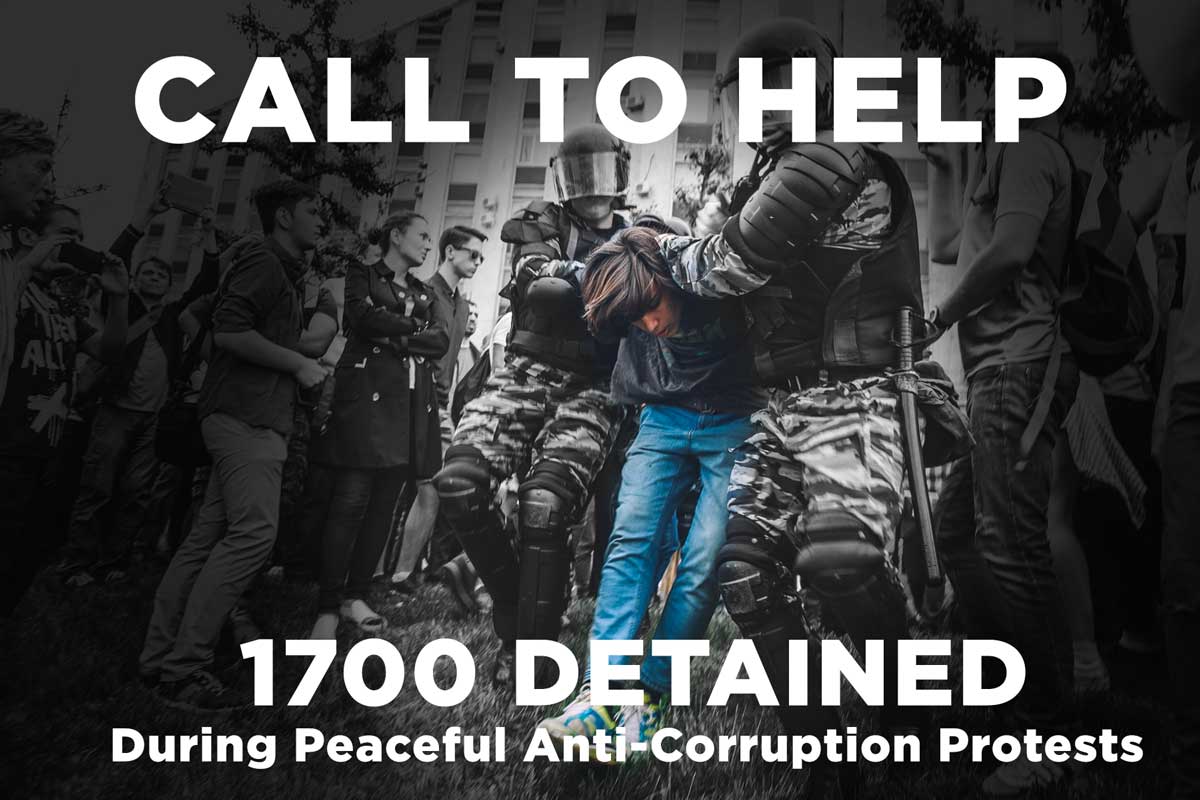 The Open Russia Human Rights team is calling for your support in providing help to hundreds of people, primarily young people, who are now awaiting an uncertain fate in police stations across the country for nothing more than publicly expressing their opinions.
On Monday June 12 tens of thousands of anti-corruption protesters took to the streets of over 200 Russian cities to speak out against their country's leaders who steal billions of dollars each year, funding extravagant yachts and palaces from the state budget.
According to current data, across the country over 1700 peaceful protesters – mainly young people – were detained by heavy-handed police units who beat them with clubs and dragged them off into police vans.
Open Russia's lawyers managed to get 25 people released during the evening of June 12 in Moscow. At the time over 500 people were there, having just been detained. All of this was achieved on the money we raised yesterday through donations.
Many people still remain under detention in police stations across Moscow, and the money we raised yesterday has now come to an end. Lawyers are required to pay fees upfront upon arrival to the police station, and our resources are currently not enough. In order to send legal help to those awaiting trial, we must raise more funds.
To provide lawyers for three Moscow police stations requires around $1000. And that's just the start: courts in Moscow and St. Petersburg demand a much higher price. According to the "Red Button" (an app designed to alert activists when demonstrators are detained), over 1550 people have been detained across Moscow and St. Petersburg alone.
The Open Russia Human Rights team operates solely on donations. In order to get the right help to where it is needed, we are going to need your help. Any donations no matter how big or small are welcome.