Call to help
April 29, 2017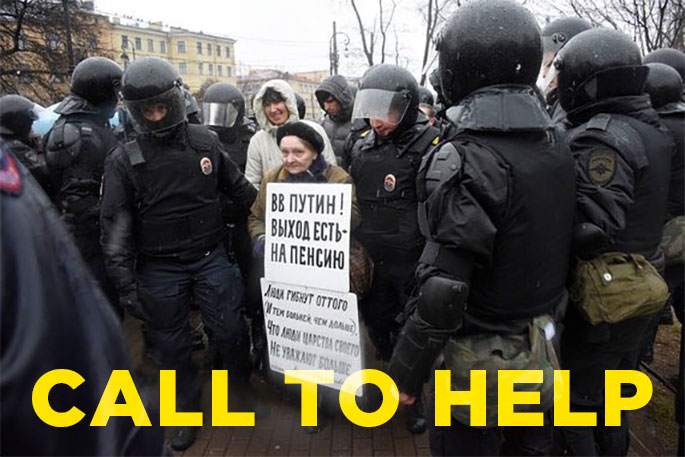 Today April 29 demonstrations took place across Russia calling for president Vladimir Putin not to stand for a fourth presidential term.  As a part of the #Enough (#Надоел) campaign, citizens gathered to deliver official letters to the Presidential Administration in over 30 Russian cities.
In a number of cities the authorities acted with force and without restraint in detaining significant numbers of participants.  In St. Petersburg over 100 people have already been arrested, including the organiser, Open Russia's Andrey Pivovarov.
Pivovarov commented on the situation from St. Petersburg: "As soon as we exited the Metro they surrounded us and began arresting us."
Arrests were made in other cities across Russia with a number of elderly and underage citizens finding themselves among those detained.
We need your help in providing support to these people.  Our Human Rights team is now cooperating with several dozen lawyers across the country in order to help those who have been detained.  We encourage you to donate and help those who have fallen victim to political repression.  All donations, no matter how small, will make a difference.
You can get involved either by donating directly, or by visiting our EnoughPutin website and joining the social media campaign.
For inquiries, please contact us on info@openrussia.org