"If Our Children Ask, We Must Be Able to Say That We Spent Our Lives Fighting This Corrupt System"
October 30, 2017
On October 9 2017 the Forum 2000 conference took place in Prague.  The forum gathered scores of experts and political figures from around the world to discuss a wide range of issues from foreign policy to elections and human rights issues.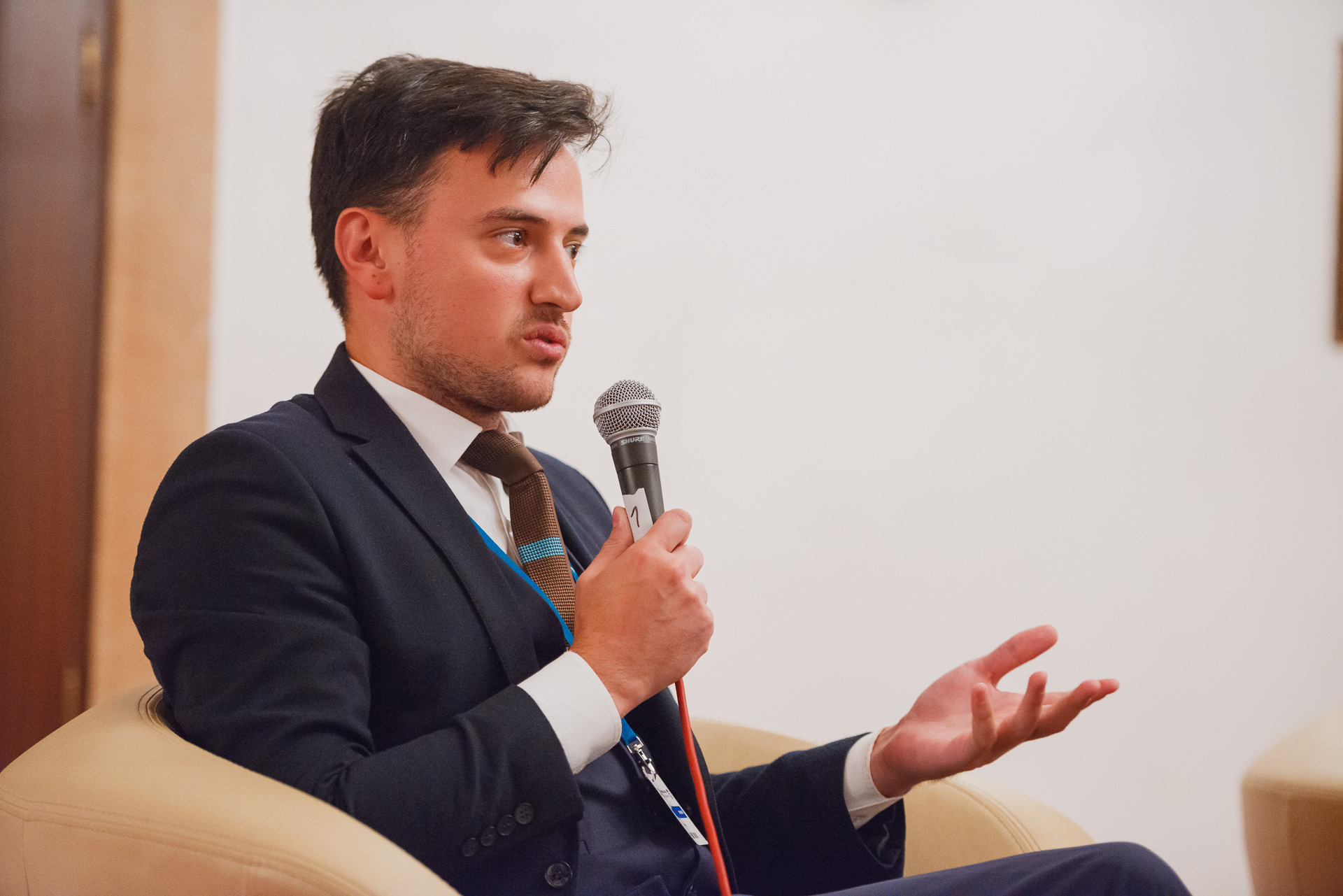 Alexander Soloviev, chairman of the Open Russia Movement, joined the panel for Russia From Within, a discussion which sought to paint a picture of the Putin regime from the inside, and to obtain a clearer insight as to how Russians view their own political situation.  Soloviev was joined by fellow panelists Mark Galeotti from the Institute of International Relations, and Anna Elchyan from the Moscow State Institute of International Relations.  The discussion was moderated by Rostislav Valvoda, director of the Prague Civil Society Centre.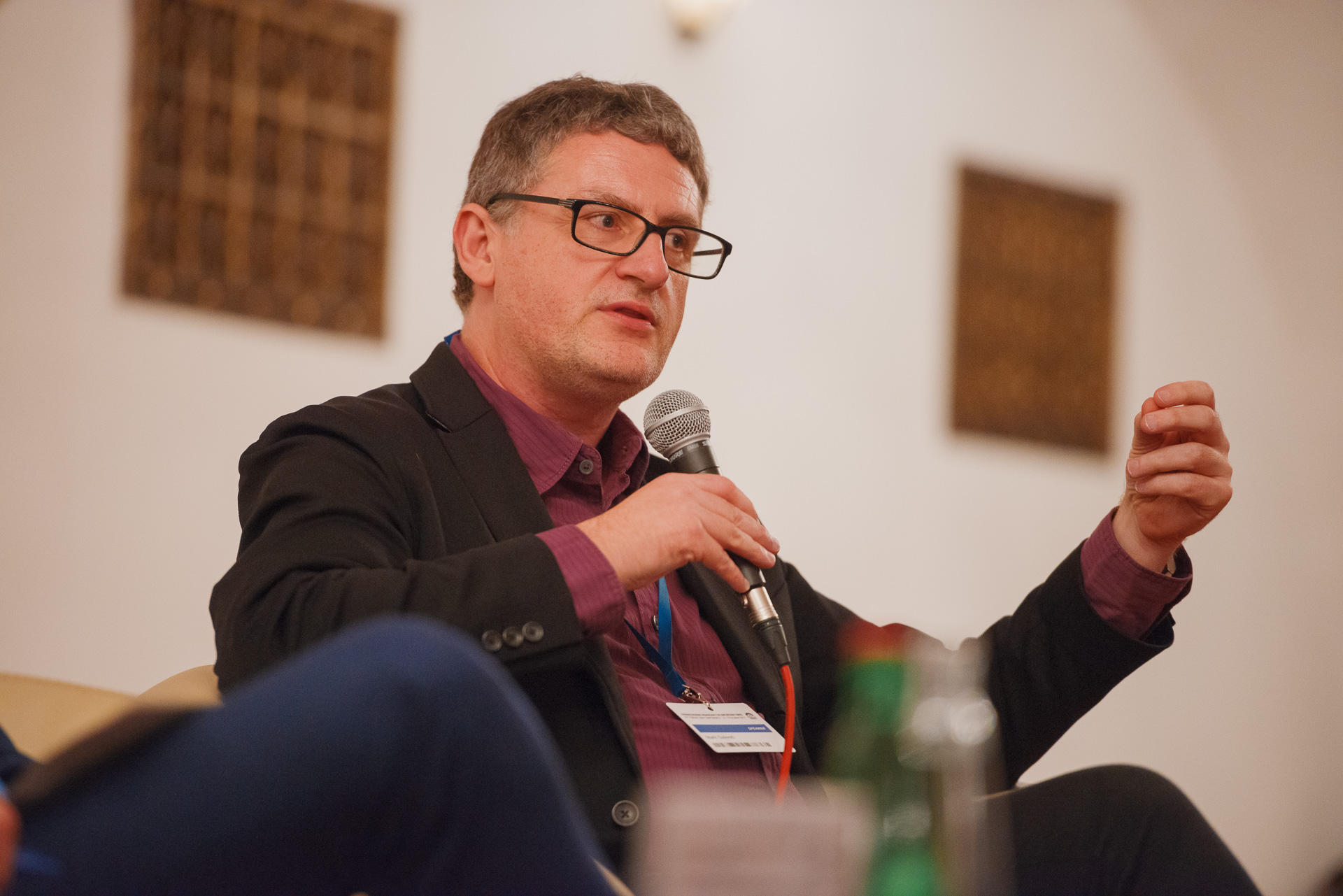 The discussion began on the topic of the recent municipal elections which took place across Russia, which received little to no attention from the media and were awash with scandal and fraud on behalf of the ruling party.  Soloviev explained that "the new tactics of Russian officials is to simply not talk about [the elections].  This allows the government to get away with higher levels of fraud.  When the turnout is as low as 10% it means that they can rely on all those who are dependent on the budget — the doctors, teachers, etc — to turn out and cast their votes."
The high number of independent candidates that took part in the recent Moscow municipal elections demonstrated a revitalisation in politics at the municipal level.  The success of a significant number of these candidates (in total 267 independent candidates) unseated a number of United Russia candidates from key positions in the Moscow city regions.  Soloviev added that "Unfortunately they do not have much authority, but still, there are now 18 regions of Moscow where not a single United Russia member is a representative."
The discussion moved to perceptions of Russia on the international stage.  Soloviev explained that America is often led by the stereotype that those who govern a country must naturally be led by national interest.  However, Soloviev posits, "The threat is not from Russia, the threat is from Putin's people.  They are not being driven by the national interest, they are driven by their own personal interests."
"They want to keep their power, for them it is a question of their own security.  If they lose their power then a lot of dirty things about them will go public.  That's why they are making such unpredictable steps in the national interest, because it is in fact their own personal interests."
Soloviev has long been an advocate of individual sanctions on the model of the Magnitsky Act in order to target Russian misbehaviour on the international stage.  "These guys love the West" Soloviev claims, as he refers to the fact that those with the loudest mouths in the Kremlin who regularly fan the flames of rhetoric against the west, are the same people who keep their money in western bank accounts and send their kids to expensive schools in western countries.
Moderator Rostislav Valvoda moved the discussion on to talk about the current position of the opposition in Russian politics and society.  Vladimir Putin's high approval ratings and the decline in the size of the protest movement in recent months poses uncomfortable questions to opposition politicians and activists in Russia today.  Soloviev claims that the Kremlin is deflecting attention away from the domestic scene by involving itself further in foreign wars, and holding up the west as an enemy that seems to undermine Russian economic development.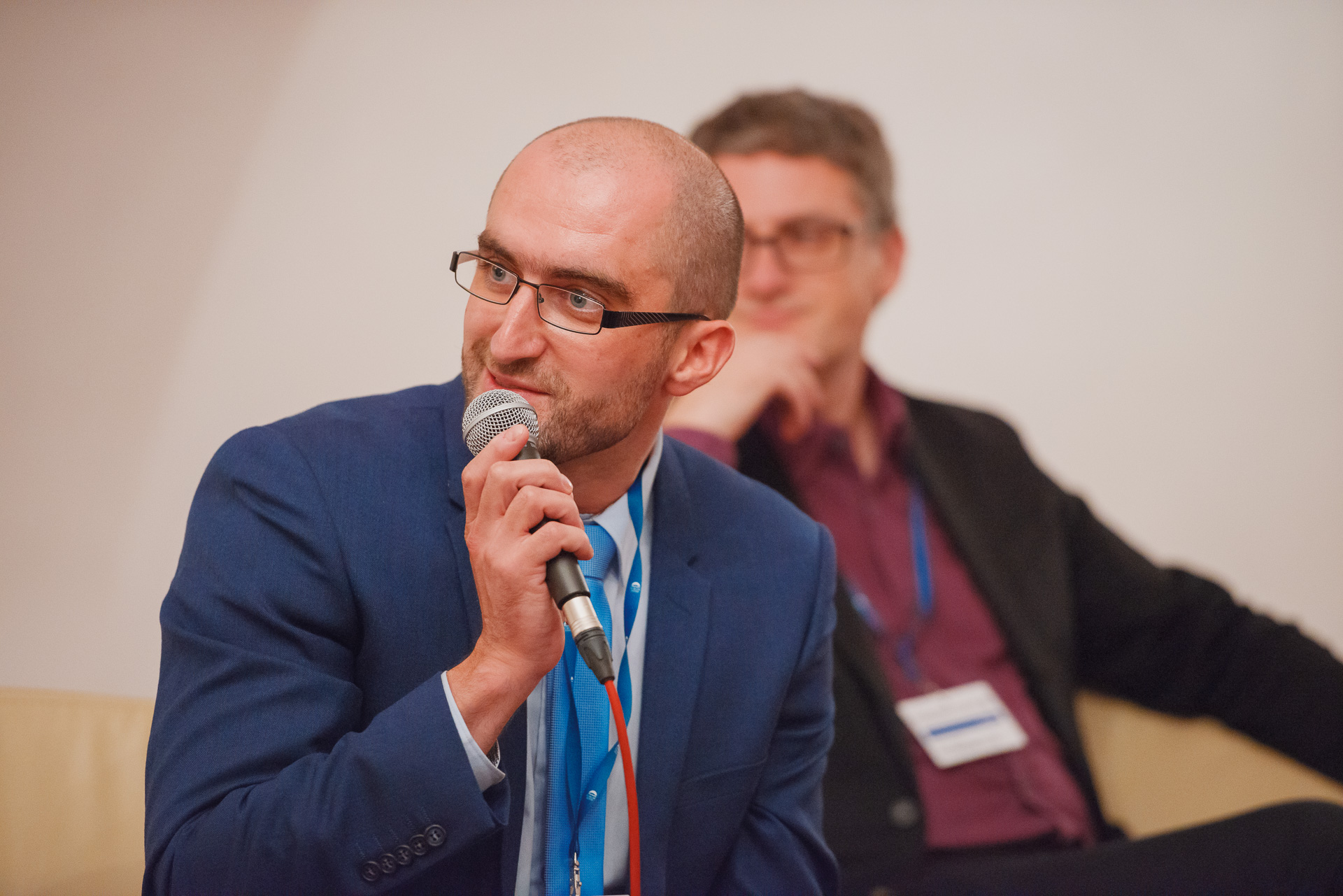 The success of independent opposition candidates in the September 2018 municipal elections shows clearly that citizens are still willing to take local political life into their own hands and defy the bureaucratic obstacles set against them.  Open Russia's Open Elections school was fundamental in providing the organisation and education for independent candidates from all walks of life to participate in their local elections.  The school ran courses and training on everything from political philosophy to canvassing and legal advice.  67 of Open Russia's graduates managed to secure election Moscow's local districts.
Nevertheless, at the federal level United Russia still enjoys a strong monopoly over legislature and policymaking.  Soloviev, who was once assistant to independent Duma deputy and 2018 Mayoral candidate Dmitry Gudkov, demonstrated the futility of opposition voices in the Russian parliament.
"We had a lot of discussions with United Russia members in parliament.  After each session they would come up to Dmitry Gudkov and say "we totally support you" or "we totally support your draft law, you've been saying the right things" and we'd be like "then why did you vote against it?", their reply is always "well, you understand that we can't really do anything, nothing depends on us."
If there is no effective diversity in Russia political life under the current regime, then why do the public continue to support Putin?  Soloviev claims "many people worry that things will get worse if Putin leaves… of course Putin looks okay when the only alternative is Zyuganov or Zhirinovsky."
After the 2014 annexation of Crimea Vladimir Putin's approval rating at home rose substantially up to 80%, while it dropped sharply in worldwide opinion polls.  Soloviev believes that this is largely due to Putin posturing himself against the West, creating a sort of 'useful enemy'.  "Putin does not have a solid support base, people will not come out into the streets for him as he is not a charismatic leader.  This is why he always avoids open debates."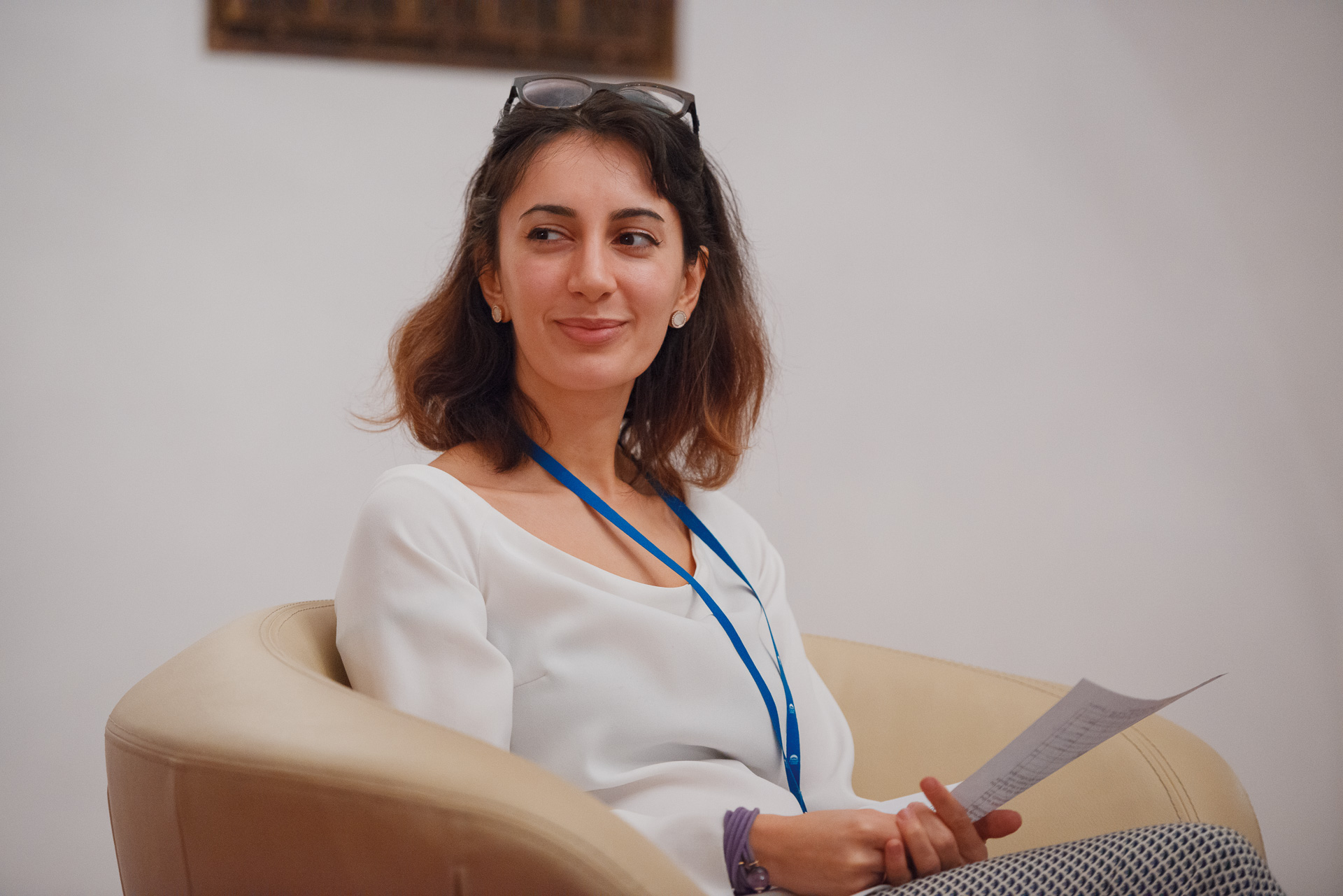 During the question and answer period of the discussion a member of the audience asked the Open Russia chairman whether there were any signs of hope for the future of independent politics in Russia.  Soloviev replied that the Moscow elections served as a sign that change is still possible, and that it begins at the grassroots level.
"People believed that they could change something and they made it happen.  They got off their sofas, went to the polls and made it real.  There are now 18 districts in Moscow with no United Russia representative.  This is the best example to show that you can change something, and you must be prepared to speak the truth no matter how difficult it is."
Soloviev's final word brought the discussion to a close by encouraging young activists who wish to get involved in Russian political life, despite all the obstacles set against them.
"We do not have access to the mass media but nevertheless we are spreading information however we can.  I have not been brought up to sit around while this band of corrupt gangsters is looting the country.  We must be able to say to our children, if they ask, that we have spent our lives fighting against this."