Khodorkovsky Should Be Released Immediately, Says Leading MEP
October 22, 2013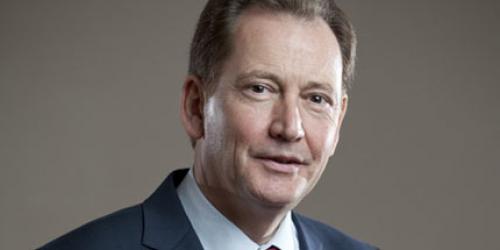 Mikhail Khodorkovsky's vision is more important than ever in today's Russia, Sir Graham Watson MEP, president of the alliance of European liberal parties (ALDE), has said in a speech at the European Parliament to mark Khodorkovsky's decade of injustice.
"Ten years ago this week Mikhail Khodorkovsky was arrested and imprisoned. And in those ten years he's gone from being Russia's most successful businessman to being Russia's most notorious political prisoner," Sir Graham said at a parliamentary session in Strasbourg.
Sir Graham drew attention to the fact that Khodorkovsky's politically-motivated imprisonment was prompted by his support for civil society and opposition parties.
Contrasting Khodorkovsky's vision with the present-day situation in Russia, Sir Graham lamented the sharp deterioration in the rule of law since Khodorkovsky has been incarcerated.
"He worked for a vibrant civil society, he denounced corruption, he nurtured democratic politics. Today, civil society is harassed and intimidated, corruption is rampant and political parties are silenced," he said.
But, he said, "today's reality in Russia makes Mikhail Khodorkovsky's vision more important than ever."
Sir Graham closed his remarks by focusing on Khodorkovsky's patriotism and determination to build a European future for his country.
"Russia needs reform. It needs enlightenment. It needs a change of direction. It needs men and women like Mikhail Khodorkovsky to bring the country towards its true place in Europe.
He should be released from prison immediately."
Sir Graham's speech can be seen below (in French):