ECHR Registers Appeal In Support of Anti-Corruption Demonstrators
November 24, 2017
The European Court of Human Rights has agreed to consider an additional case relating to one of Open Russia's defendants who took part in the March 26 anti-corruption protests which swept the country and involved tens of thousands of primarily young people.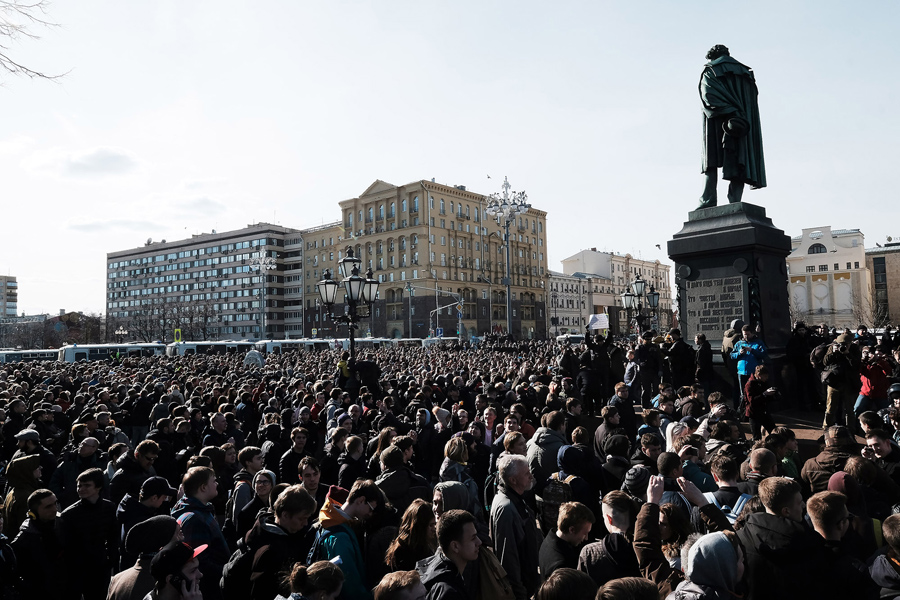 Ilya Zaitsev was detained and held for 10 days for his participation in the Moscow demonstration on March 26.  The ECHR issued their consent to consider the case two months after the appeal was submitted by Open Russia.
Open Russia's lawyers pointed out in the appeal that in the case of Zaitsev's detention articles 5 and 6 of the European Convention on Human Rights, which guarantee the individual the right to liberty and a fair trial, were violated.
Ilya Zaitsev was detained in central Moscow and was taken by police van down to the local police station of Preobrazhenskoe.  It was there that, according to Zaitsev, a police officer by the name of Kim dictated by telephone to the other officers the details of the offence which should be written down in the case protocols.  As a result all of those who were taken to the police station were accused of resisting police orders.  Zaitsev spent two days at the police station under detention, and a lawyer was forbidden from visiting him throughout this period.  On March 28 the Tverskaya Court put him under arrest for a period of 10 days.
Altogether Open Russia's Human Rights Team have submitted five appeals to the European Court of Human Rights in connection to the March 26 anti-corruption demonstrations.  Earlier two additional cases were accepted for review: Nikita Mileshin, who was also detained at the demonstration; and assistant to the director of Navalny Live who was broadcasting the demonstrations live on Youtube, Ekaterina Kenareva, who was detained at the studio where she was working.  According to Open Russia's lawyers, it is customary to wait up to two years for a reply from the ECHR.
This positive response so far is a step towards justice for those who were detained and illegally held for nothing more than exercising their constitutional right to demonstrate and express their opinions publicly.