Free Andrey Pivovarov!
June 2, 2021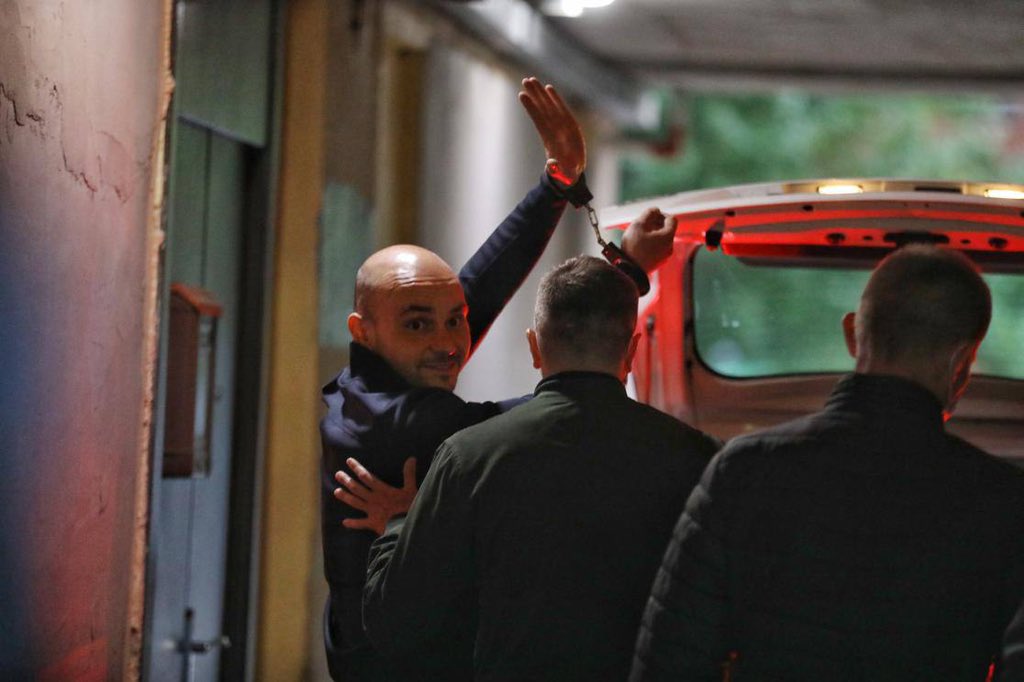 In an ongoing crackdown on the Russian opposition, Andrey Pivovarov, former executive director of Otkrytka, was arrested on May 31. In a Belarusian style the authorities pulled him off a taxiing plane in St. Petersburg airport just before the LOT airline takeoff for Warsaw. The police searched his apartment and Pivovarov was subsequently transferred to Krasnodar in Southern Russia, where he will face charges for allegedly violating Russia's legislation on "undesirable organizations".
His transfer to Krasnodar was due to the allegation over an online post which Andrei sent in August 2020 while physically present in Krasnodar calling for the public to support Open Russia. On June 2 the court decided to keep him in a pre-trial detention center for 2 months, effectively prohibiting him from running in the State Duma elections scheduled for September. He is facing maximum 6 years in prison under the law on undesirable organizations.
"The latest moves against opposition activists reflected the authorities' concern about the waning popularity of the United Russia. [They are] afraid of potential protests that could emerge if they cheat too flagrantly, so they are trying to sanitize the political environment before the election." MBK
On June 1 the police targeted a number of opposition activists. Dmitry Gudkov, a former parliamentarian, was detained and a cottage he was staying in was searched. The authorities also raided a flat of former Open Russia Chairman Alexander Solovyev. In May another prominent opposition figure Yulia Galiamina was arrested for 7 days after the police broke up a meeting of independent municipal deputies she organized in Novogorod Veliky. All those actions are widely seen as a way prevent all independent candidates from running in September elections.
Otkrytka announced on May 27 that they were forced to dissolve the organization. The decision was made in response to the proposed changes to the law on "undesirable organisations". The organization said they want to protect supporters and activists, who would face up to six years in jail.
"Closing Otkrytka is of course very sad. But structure is just a formality. There number of good people who want change in the country is only growing. Russia will definitely be free and, I am sure, very soon" Andrey Pivovarov