Head of Investigation Control Centre Plans trip to the Central African Republic to Investigate Murder of Russian journalists
August 1, 2018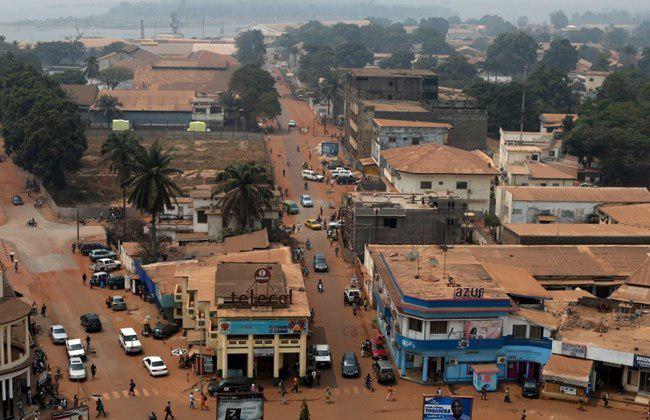 The head of the Investigation Control Centre, Andrei Koniakhin, is planning to go to the Central African Republic (CAR) to clarify all the details of deaths of the Russian journalists Orkhan Djemal, Alexander Rastorguev and Kiril Radchenko who were murdered late on the evening of Sunday April 29.
"I want to go there and find out how and by whom my friends and colleagues were murdered. I have just been to the CAR embassy in Moscow and wanted to get a visa. But today, it seems, there is no one there except a translator", said Koniakhin.
He added that soon he is going to ask the Russian Ministry of Defence for a visa. "We'll go and find out if we can get a visa. If we can I'll get on the next plane. Several journalist acquaintances are ready to help and might accompany me there," added Koniakhin.
On the 31st of July news broke about the murder of the Russian journalists Orkhan Djemal, Alexander Rastorguev and Kirril Radchenko. They were working in the Rental African Republic on a joint project with Mikhail Khodorkovsky's Investigation Control Center. In particular, they intended to visit the grounds of Berengo estate, where, it is alleged, the base of the mercenaries of the private military organisation "Wenger" is situated.
The journalists arrived in Bangi, the capital of CAR, on Saturday. The next day they went to Berengo's estate. However, they were denied access, requiring accreditation from CAR's Ministry of Defense. Their details were noted down and they were promised that they would be given a pass after five days.
On Monday the group had to meet the fixer (a journalism consultant) from a UN delegation called Martin (he was the one who recommended the driver to the journalists). The journey ought to have taken about a day and a half because of roadblocks and poor-quality roads.
On Sunday evening the journalists were ambushed and shot in their vehicle at around 22:00 local time.
French media reported that the murders were motivated by theft – the journalists were carrying roughly 9,000 dollars and their equipment. Mikhail Khodorkovsky has promised to help find and identify the journalists' killers.
This article first appeared in Russian on MBK.media and may have been abridged for clarity in translation.