Human Rights, Freedom and Justice Conference in memory of Yuri Schmidt
May 12, 2017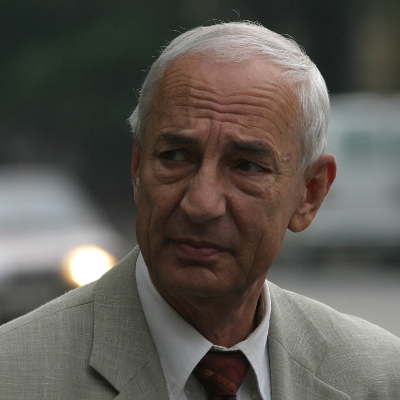 On Saturday May 13 Open Russia will hold its Human Rights, Freedom and Justice conference in Berlin in honour of the 80th birthday of legendary lawyer and human rights activist Yuri Schmidt.
Yury Markovich Schmidt (10.05.1937 – 12.01.2013) was a lawyer and chairman of the Russian Committee Human Rights Lawyers. He was born on May 10, 1937 in Leningrad. In 1960 he graduated from the Faculty of Law at Leningrad State University and was admitted to the Leningrad City Bar Association.
He was a lawyer in a number of high-profile litigation cases, including in the Yukos case, Captain Alexander Nikitin, the case of the murder of State Duma deputy, Sergei Yushenkov, and he often succeeded in defending his clients. He repeatedly spoke out in support of those persecuted for political reasons in Russia and abroad.
The discussion will cover three topics at the forefront of the human rights debate in Russia: Freedom of speech and freedom of assembly; Protecting the rights of minorities and Cooperation with the authorities – legitimation or tool?
As the Moscow authorities plan to demolish thousands of homes against the will of residents, thousands of peaceful activists are detained amid street demonstrations and minorities undergo shocking treatment in Chechnya, it is vital that debate be established between civil society and the expert community in order to raise awareness and seek solutions to the pressing issues of the day.
The need for a renewed dialogue on human rights is critical in Russia as Vladimir Putin prepares to stand practically unopposed in the 2018 presidential elections for a fourth presidential term.  In the build up to this period the government has consistently stripped away civil liberties, compromising the safety and freedom of anyone who wishes to oppose the ruling elite.
The discussions will also seek to establish in which ways Europe and the western world can provide support to Russian civil society in both protecting individual victims of political repression, as well as fostering cooperation between the authorities and society.
The discussions will involve renowned lawyers, human rights activists and journalists including Svetlana Gannushkina (Civic Assistance), Zoya Svetova (Open Russia), Lev Ponomarev (For Human Rights) and Elena Lukyanova (Lawyer), and Open Russia founder Mikhail Khodorkovsky.
The conference was organized by Open Russia with the participation of the Böll Foundation (Heinrich-Böll-Stiftung) and the international human rights organization Amnesty International.