Ivan Golunov: a Lone Victory or the Catalyst for Change?
June 13, 2019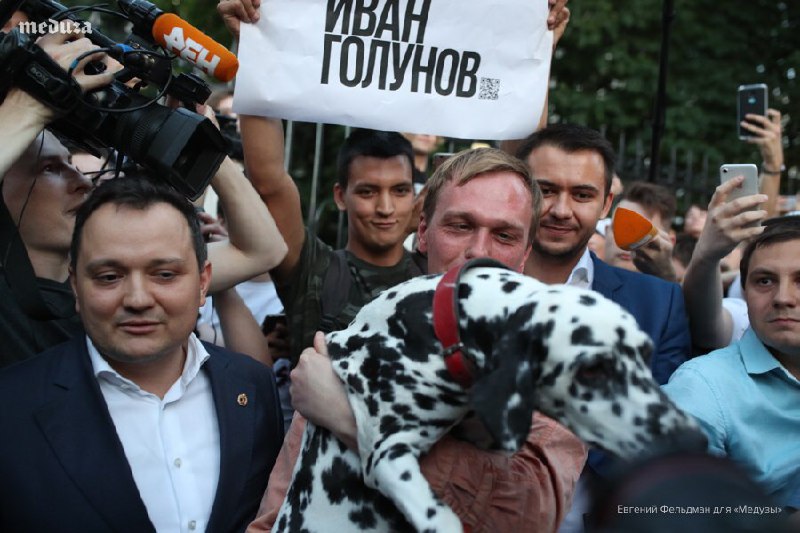 Tuesday 11th June 2019 marked a momentous victory for civil society in Russia, as public outcry forced the authorities to drop fabricated drug charges against the Meduza investigative journalist Ivan Golunov. What at first had seemed to be just another innocent name destined to be added to the growing list of political prisoners in Russia, turned into a surprise triumph for the Russian people. From the journalist, to the lawyer; from the carpenter, to the baker; pro-Kremlin or anti-Kremlin, Ivan's persecution captured a nation and brought forward an unprecedented outpour of public support from all layers of Russian society. The hard work of these outraged citizens is an example to all of just what can be achieved through the power of an active and engaged civil society.
Following Ivan's arrest on 6th June, hundreds of citizens and staged solo pickets in cities and towns spanning right across Russia, holding cards with messages of support and solidarity. Open Russia's Human rights team had provided lawyers to work day and night on Ivan's case. Then, on the morning before his release, the Russian people awoke to a united Russian press. Three major Russian newspapers, Kommersant, RBC, and Vedomosti, declared their support by running with the identical front paper of "I/We are Ivan Golunov". Outside of Russia, routine acts of domestic repression seldom receive much coverage. However, the story of Ivan and Russian solidarity caught the attention of all major Western news outlets. Jeremy Hunt, the British Secretary of State, registered his concern on Twitter and celebrated the subsequent dropping of the charges describing them as "absolutely right". The Justice for Journalist Foundation, an initiative founded by Mikhail Khodorkovsky and Leonid Nevzlin, aptly described Tuesday's events as a "small victory" for press freedom.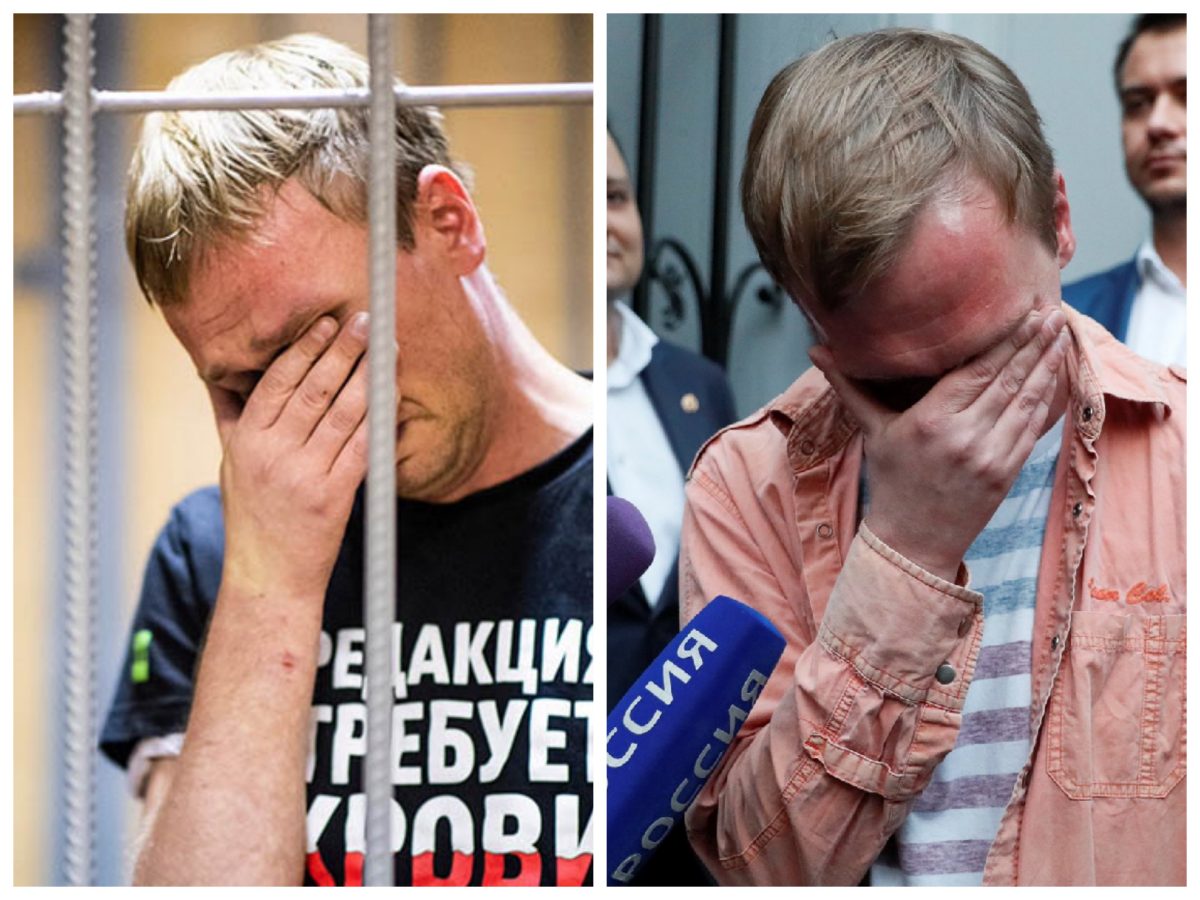 The world has seen two contrasting pictures of Ivan Golunov with tears in his eyes; the first one in a cage surrounded by officials, the second on a sun-lit Moscow street surrounded by cheering supporters and a buoyant press. As he triumphantly, yet humbly, left the government building where he had had just had his ankle tag removed, Ivan Golunov stood on those steps as a symbol, the ultimate meaning of which is yet to be decided.
Ivan's release is, regardless of future developments, a cause for massive celebration. One man was saved from political persecution. However, this rare but welcome victory has the potential be the catalyst for change. On that Tuesday, the Russian people stood their ground for Ivan and, as one, prevented their government from committing another act of injustice. Having shown the power of what can be achieved through civic activism, even under the current regime, it is now up to the Russian people to decide, if they wish to continue this fight together for freer, more open Russia.
We all know that to continue this fight the civil society must find energy and patience. However, Ivan's victory can provide the hope to invigorate those disenchanted with President Putin's rule and to give them the spirit and belief they need to summon the strength to demand genuine structural change in Russia. Yes, there must be sacrifice, but the load can be shared. It is almost certain that Ivan was being persecuted because of his fight against corruption. His case shows precisely what the Russian authorities can, and will, do when an individual stands alone in this fight. However, Tuesday's victory shows exactly what the Russian people can, and hopefully will, do, to show their government that enough is enough.
After the initial jubilation of Ivan's freedom, many people's thoughts returned to the hundreds of political prisoners currently persecuted for their political beliefs and values. The first notable example is Oleg Sentsov, a Crimean film director, who after a forced confession is currently serving a 20-year sentence for "terrorist charges" that he strenuously denies. In 2018, Sentsov held a four-month hunger strike demanding that 30 other political prisoners were released. The Kremlin was unmoved. Open Russia activist Anastasia Shevchenko is another who awaits her trail for charges under the notorious "undesirable organisations" law which represses freedom of association and expression. There is also the case of Oyub Titiev, the 61-year-old head of the Memorial Human Rights Centre in Chechnya who was recently charged with "drug offences", sentenced and then granted parole after two months. These are but a few of the hundreds of political prisoners suffering under the Putin regime.
It is true the defeat on Tuesday was an embarrassment for the Russian authorities. It has created division within the Russian power structures, as high-level officials have overruled mid-level ones. The Kremlin will have to admit that mistakes were made. It would be great to be able to say that things could never return to the way there were before Tuesday, and yet, if civil society forgets its power, there is every chance of a return. Whilst we may rightly raise a glass to Ivan's release, we must also spare a few words and thoughts for those innocent others who currently languish in a Russian cell awaiting for 'justice' to be served.
From the solidarity and jubilation of Ivan's freedom, Russian citizens have won themselves a fleeting opportunity which they simply must take. Civil society has a belief and a momentum that must be harnessed. This power could be used to set a precedent and signal to the Kremlin that it should never again trample on the right to free speech. Upon stepping out onto the sun-lit streets of Moscow, one of the first things that Ivan vowed to do with his unexpected freedom was to bravely continue his work to uncover corruption and fight injustices in Russia. Ivan Golunov is an example of a citizen driven by truth and courage. He is an asset to his community and to his country. The question is, however: will he stand alone in his quest for justice? It is up to Russian civil society to decide whether it will stand with him.