Ivan Golunov Wins Award For Article That Got Him Arrested
November 18, 2019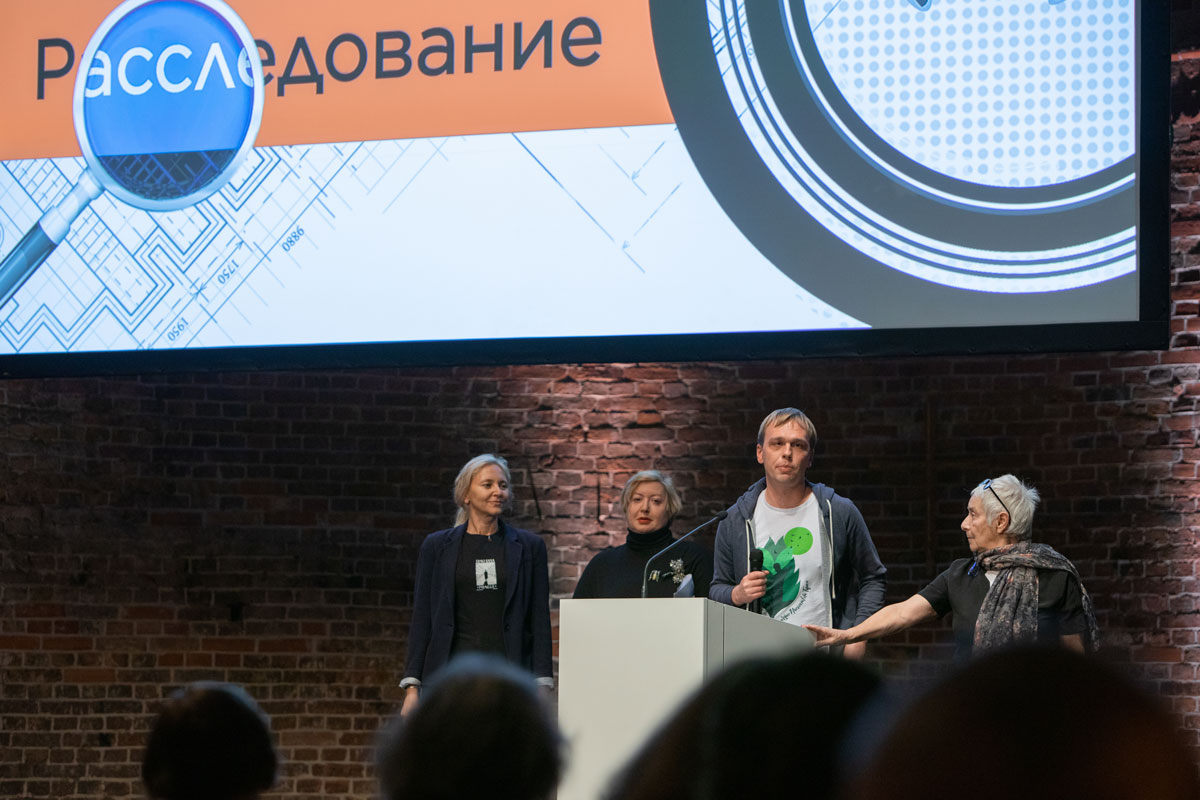 In June 2019, Meduza investigative journalist Ivan Golunov was arrested by authorities in Moscow for allegedly selling drugs; charges that, after five days of mass civic action and social outcry, were dropped.
Golunov's inquisitive eye and keen interest in corruption have made him some enemies among high-ranking law enforcement officials. Indeed, many have speculated that it was his investigation into a funeral racket connected to the Russian Federal Security Service (FSB) that landed him in hot water back in June.
But his investigation, entitled Bad company: How businessmen from southern Russia seized control of Moscow's funeral industry, and who helped them do it., has also won him some friends as well as an award.
On Saturday Golunov's work became one of eight publications to win award at the fourth annual Journalism as a Profession Awards ceremony. The event, hosted in Berlin's fabulous St Elisabeth's Church, attracted some of Russia's top journalists, including Anna Nemtsova of the online publication Daily Beast.
Both Nemtsova and Ostrovsky were part of the jury that had to choose the winners from 35 pieces in seven categories, as well as a special award. This shortlist was compiled from a staggering 300 nominations made since the end of 2018.
It is vital that the world recognises the courage of independent journalists in Russia and other authoritarian regimes, who continue their work despite growing threats of physical, verbal and other forms of harassment. And the Journalism as a Profession Awards go some way in providing a platform for recognition.
Full List Of Winners In 2019:
Investigation
Report/Panorama
– Konstantin Salomatin, Shura Burtin. The clockwork mandarin. Published in Ekspert.
Video Documentary
– Yuri Dud. Remember Beslan. Published by VDud. 
Interview with Pictures
– Mikhail Rubin, Maria Zholobova, Roman Badanin. A portrait of Alexei Gromova, the head of Russian state propaganda. Published by Proekt.
Regional Media
– Larisa Muravyeva, Denis Bevz. Yar. Kolnashevshaya Tragedy. Published by TV2.
Op-ed and Analytical Piece
– Gleb Moryev. "Who said 'but'": how Iosif Brodsky fled the USSR. Published in Colta
 Non-format
– Yelizaveta Yaznevich. To be precise: open data for decision-making: ratings for regions, analytics and a catalogue of nonprofit organisations.
Special Prize
– Andrei Loshak. Documentary series: "The Holy War. The History of Runet". Published by Nastoyashee Vremya.