Khodorkovsky Imprisonment Highlighted in British Parliament
March 15, 2013
Two British MPs highlighted the case of Mikhail Khodorkovsky in a parliamentary debate on Thursday March 14, 2013. Richard Ottaway and Kerry McCarthy both cited Khodorkovsky's ongoing imprisonment as an example of the continuing decline of human rights in Russia. They gave their comments in a debate in Westminster Hall, examining the approach to human rights of the Foreign and Commonwealth Office (FCO) since 2011.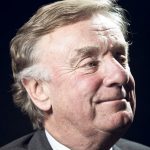 Ottaway, a Conservative MP and the Chairman of the Foreign Affairs Select Committee, opened the debate by exploring the tensions between exporting human rights ideals and the UK's commercial interests. Speaking about entry visas, Ottaway raised the case of Sergei Magnitsky, describing his brutal death in custody and urging the FCO to make clear to the Russian government that the UK strongly condemns this callous act. As a further example of the abuse of human rights by the Russian authorities, Ottaway also encouraged MPs to remember, "Mikhail Khodorkovsky, the former head of the Yukos oil company, who fell out with the Kremlin after challenging official corruption. He is currently serving his 10th year in a prison cell, on grounds that are distinctly flaky and based on a trial that did not comply with the standards that we would recognise in the west."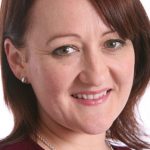 McCarthy, the Labour MP for Bristol East and a shadow foreign minister, recalled her visit to Russia last year to witness the Pussy Riot trial and drew comparisons with Khodorkovsky's case: "I went to Moscow to observe two days of the trial of Pussy Riot, which is an issue that is quite dear to my heart. This year is the 10th anniversary of Khodorkovsky's arrest, and the two band members were held in the same glass box that was used to contain him when he came to court. From the people I met on that visit and from the numerous events that I have been involved in since calling for the release of the two remaining members of Pussy Riot who are still being held in penal colonies, it is clear that the human rights situation in Russia has deteriorated significantly. Human Rights Watch said recently that 2012 saw the worst crackdown since the fall of the Soviet Union."
On Wednesday, Foreign Secretary, William Hague met with his Russian counterpart, Sergei Lavrov, to launch a strategic dialogue between the UK and Russia. FCO Minister Hugo Swire, speaking in Thursday's debate, stated that Hague had raised concerns relating to the Magnitsky case and human rights more generally.