Khodorkovsky talks to BBC
December 24, 2015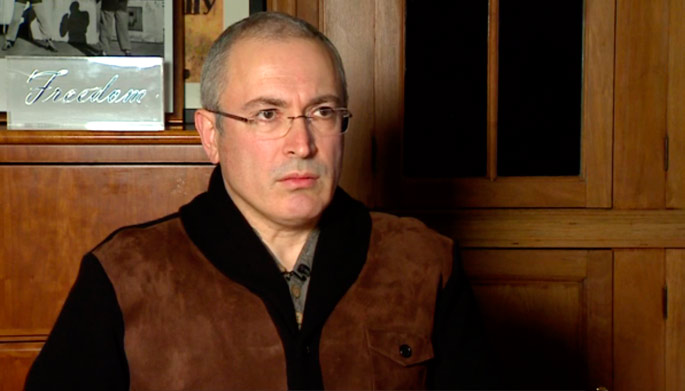 On December 23 Mikhail Khodorkovsky gave an interview to the BBC. He was speaking after a Russian court declared him "under arrest in absentia." He commented:
"MBK: That means that President Putin gave investigators the orders to do what they are doing now. President Putin decided that it was me, who is behind the efforts of YUKOS shareholders, demanding US$ 50 bln in compensation from Russia for plundering of the company. It is also obvious that President Putin has decided that my potential involvement into campaign of 2016 parliamentary elections is dangerous.
BBC: Are you a threat to the Russian president? Is it your goal actually to overthrow Mr. Putin?
MBK:  It seems that try to change the regime in Moscow would be too optimistic. But I am convinced that in the next 10 years the regime will change, and I hope that my efforts will play quite an important role in that.
BBC: Are you concerned of your own safety?
MBK:  There is an impressive history of deaths of Putin's opponents. But I am a man who spent 10 years in prison. There it is much easier to get killed. It could happen any day, no problem at all. Today, in London, I feel safer, than any time in the last 10 years."
He told the BBC that he would "help young political activists in Russia to gain political experience and present an alternative to the existing regime."
Watch the interview on BBC website here.