Yekaterinburg: a battle of kings and lords
May 17, 2019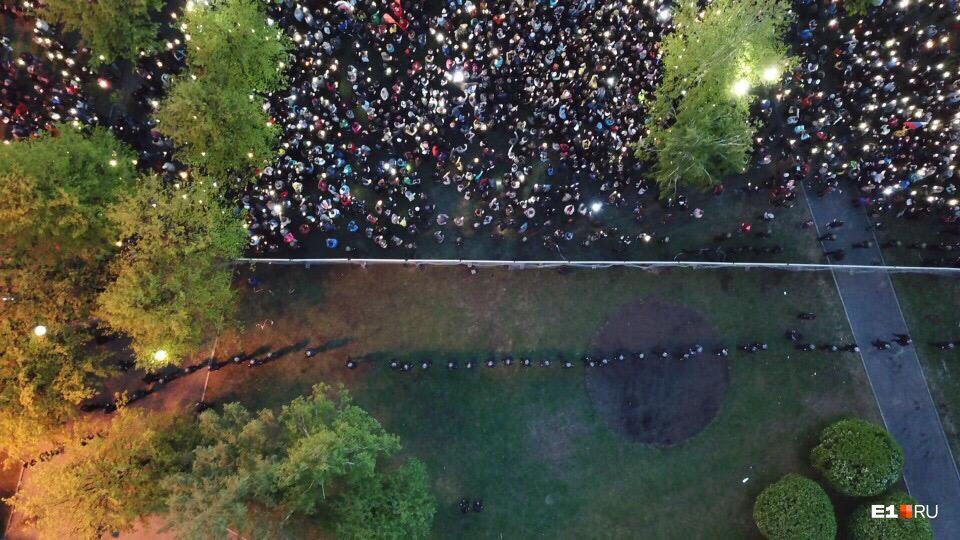 This week, a city in central Russia, Yekaterinburg, has made the headlines as civil activists staged four days of demonstrations against the construction of a church on a popular urban green space. With dozens of activists arrested, hospitalised and facing prosecution, it seemed that authorities, initially wanting to take a no-tolerance approach to demonstrations, have, however, ceded an "independent" survey to assess public opinion on the matter.
Oktobryaskaya Square — the disputed site of construction — lies on the banks of the Iset River. In the distance, across the river, protrude three gold-tipped church spires—a symbol of the city's piety. So why, then, do religious and political figures in the city so strongly support the construction of a new church on one of Yekaterinburg's few riverfront green spaces on the river front, especially when it has caused such significant social uproar?
The battle for public space is not an issue strictly limited to Yekaterinburg. In recent weeks, eco-activists over 1100 miles away in Saint Petersburg won a legal battle to stop the construction of a new museum on a popular park. More broadly, eco-activism in Russia has grown significantly in 2019. Poor waste management and the growing numbers of landfills appearing in provincial towns in response to Moscow's huge trash surpluses have triggered pickets and sit-ins. Some of these civic initiatives have seen success. Others, conversely, have had little impact.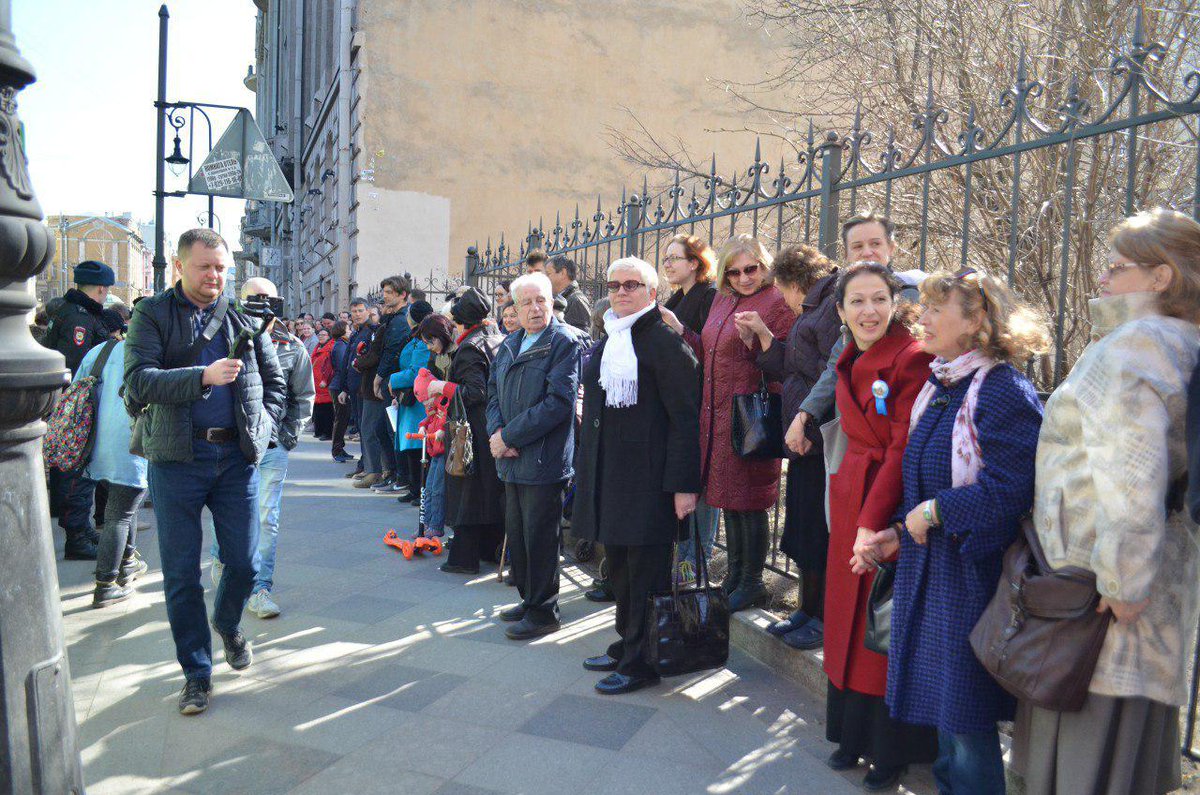 Eco-activism has become a useful avenue through which people in Russia can participate in civil society. As eco-activists tend to focus on local, every-day issues, they attract support from fellow residents who typically avoid political confrontations. When the activists in Yekaterinburg chant "We want the square, we want the square," they are attacking neither individuals in the local government, nor the powers that be. They are simply expressing their opinion in a way that will make their voices heard. Yet the Kremlin's violent response which left one activist unconscious and at least three in hospital implies quite the opposite: that demonstrators were indeed challenging the state's authority in an politicised manner.
В Екатеринбурге cиловики и титушки жестоко избивают активистов, одного парня тащат в бессознательном состоянии. На видео очевидцы просят вызвать «Скорую» и спрашивают, зачем «убивают людей» pic.twitter.com/SKaBfCnKGN

— распад и неуважение (@VictorKvert2008) 14 May 2019
Citizens from all countries should have the right to contest the ownership over public space, particularly in urban areas. The balance between what town planners call private, semi-private, and public spaces is crucial to how city life functions; to how residents interact with one another.
The romantic Chisty Prudy region in Moscow is an example of a well-struck balance. Lovers, or perhaps the lonely flaneur, can stroll down the suburb's spacious boulevard (a public space) where in summertime the flowers bloom and in winter make-shift ice hockey arenas appear on the frozen ponds. The boulevard is lined with trendy beer and wine bars (semi-private spaces) for the urban middle classes. Down from their balconies (private spaces) gaze people enjoying one of May's many national holidays. Interaction between people here is dynamic, lively and authentic. Life in one of Moscow's many sleeper suburbs which consist mainly of private spaces can be dreary and repetitive, where interaction is limited to bumping into neighbours occasionally at the metro station or in the hairdressers.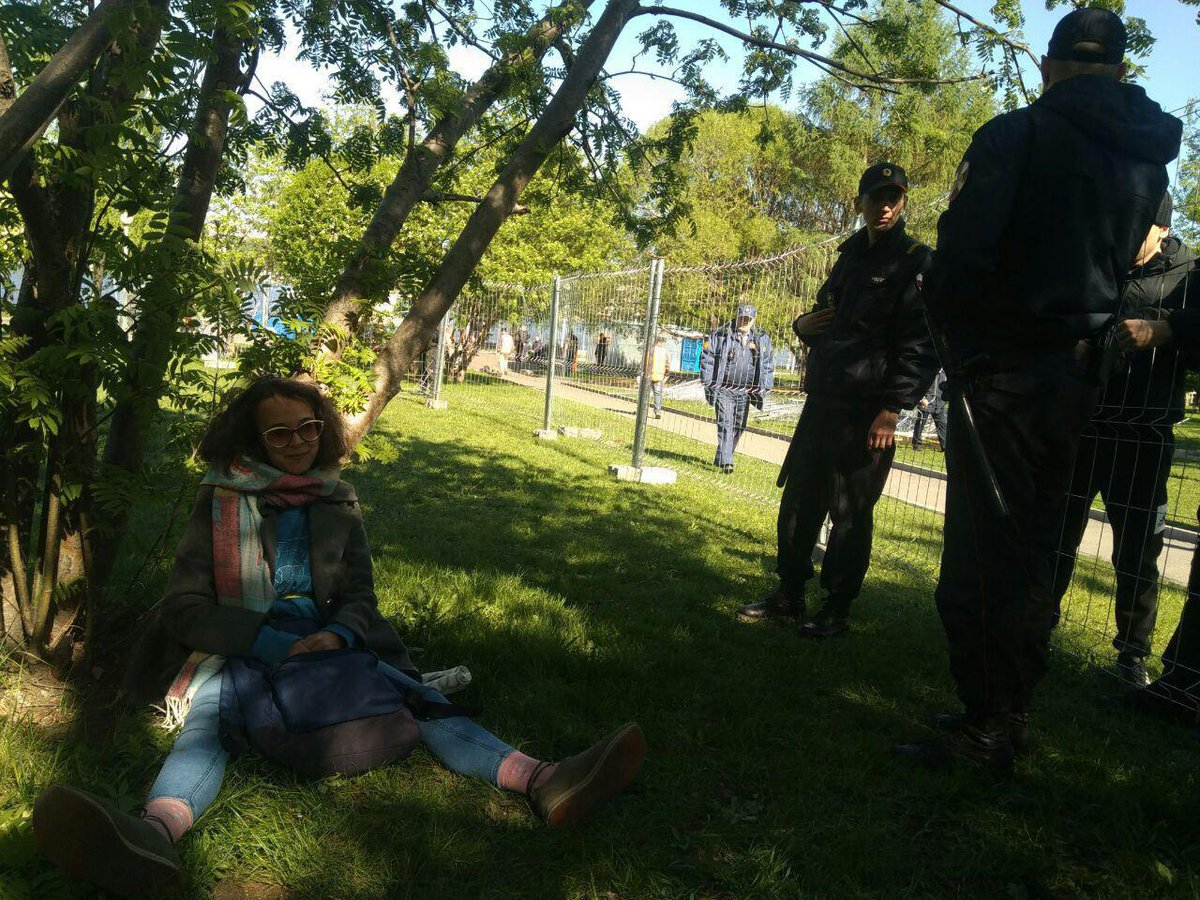 In the context of the demonstrations in Yekaterinburg, it seems obvious that replacing a vibrant riverside park (public) with yet another church (semi-private) and, as reported in the Moscow Times, housing and office space (private) is a short-sighted approach to urban planning that is almost certainly driven by self-interest.
In a recent talk at the Council on Foreign Relations, Mikhail Khodorkovsky described the Russian economic model as "neo-feudal". It could be imagined that in this system the king (the Kremlin) loans the land to the earls (governors), who, in return for electoral success, are free to line their pockets as they see fit. Typically, this means loaning, or in Yekaterinburg selling, land to lords and other members of the landed gentry (monopolists and oligarchs with close Kremlin ties) and taking the slice of the profit. In this system, which is characterised by corruption, the losers are undoubtedly ordinary citizens. Of course, those who benefit profusely are also aware that their ill-gotten gains could be seized by the state at any moment. Hence the enormous levels of capital flight (around $750 billion) from Russia.
Though many of the demonstrators in Yekaterinburg may harbour negative attitudes towards the Kremlin and President Putin, some most certainly will not. However, the Russian Orthodox Church and construction industry are notoriously corrupt. Cancelling the building project will undoubtedly leave its funders out of pocket.  This is a politically untenable position for the Kremlin. If the lords and earls aren't well fed, then they could turn on the Kremlin. Perhaps not now, but as 2024 approaches many of Russia's oligarchs will be making some grand designs. This explains the disproportionately violent response from law enforcement officers; even against demonstrators who may fall under the broad category of Putin supporters.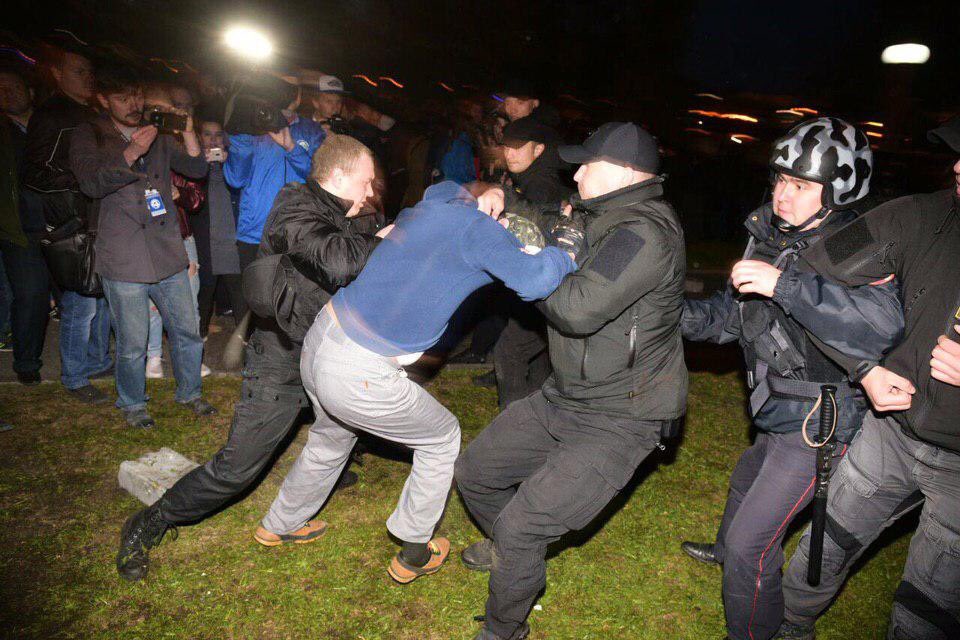 The president has certainly been watching these events with a careful eye and has called for a public survey to be held on the church construction. The Duma elections scheduled for 2021/22 could spell big losses for Putin's party, United Russia. The Kremlin will be fearful of a repeat of Bolotnaya demonstrations. In this sense, public opinion is not an irrelevant figure for the Kremlin's political strategists.
The Kremlin finds itself needing to strike a balance between self-enrichment and public support. Eco-activism has emboldened many who would have otherwise remained passive. But making compromises and concessions is not a typical characteristic of autocratic regimes. Yet the growing sense of the inevitability of change in 2024 may simply lead many in the regime to use what little time remains to loot as much as they can.
Please note the opinions expressed in this article do not necessarily reflect the views of Mikhail Khodorkovsky.