Kseniya Sobchak: "Russians Don't Need a Tsar"
November 27, 2017
On Saturday November 25 Russian presidential candidate and popular TV personality Kseniya Sobchak spoke to a sold-out auditorium at the Open Russia Club on her unusual and ambitious intentions to be the presidential candidate "against all".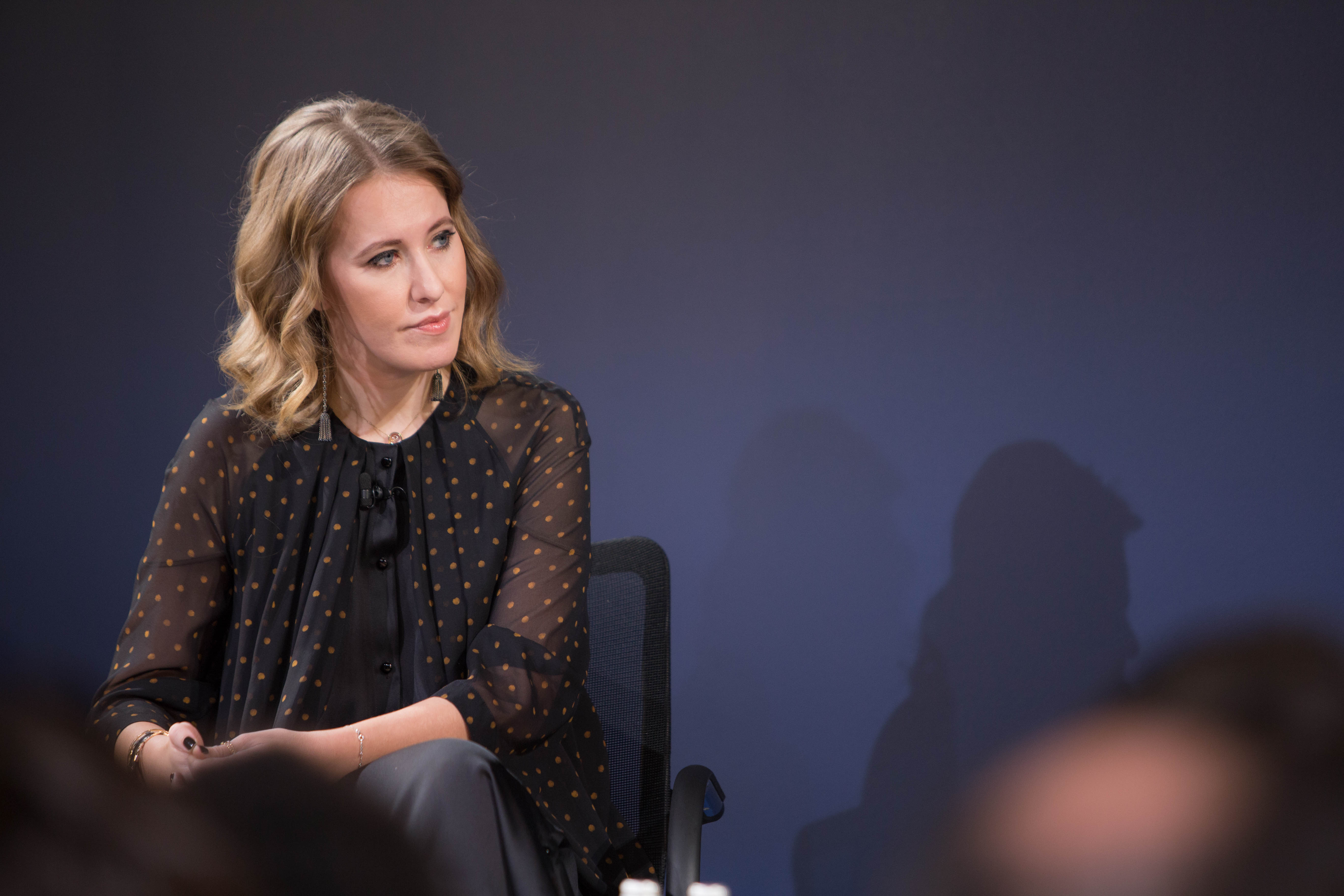 In her opening campaign video, Sobchak admits that she is not playing to win, as the winner of the 2018 Russian presidential elections is widely regarded to be a forgone conclusion.  However, Sobchak claims that she is running as the "candidate against all", a form of protest vote for those who do not support the current regime, but do not want to remain indifferent.
Sobchak has attracted criticism from all sides of the debate over Russia's future; many have accused her of giving legitimacy to elections which are widely considered to be fraudulent and elaborately orchestrated by the current political elite.  Others have criticised the presidential candidate for her show-biz past.
The discussion at the Open Russia Club's central London auditorium got down to some of the details of the campaign, and as well as Sobchak's personal ambitions as candidate for the presidency.  In an attempt to distance her own infamous personality from her political aims, Sobchak claimed "I don't want people to vote for Kseniya Sobchak, I want people to vote against our political system."
There has been much criticism in recent months over the fact that the Russian opposition is divided and lacks practical political as well as ideological unity.  Yet, Sobchak claims that she is setting out to "unite everyone and show the ruling elite that opposition exists… I want to give these people a voice."
"I want to show the connection between the current economic stagnation Russia is experiencing and the fact that the government is immune to any change." 
In response to a question from the audience on why she has not directly attacked the president and his entourage — who have been running the country for the past 17 years — and why she has not taken more steps in the direction of open protest — Sobchak explain that "some people choose the path of activism and protest and I admire their courage.  After having a child, I decided to choose a different path.  Today there are too many risks associated with that path.  It would be irresponsible to my child to deliberately get myself locked up for 10-20 days periods at a time."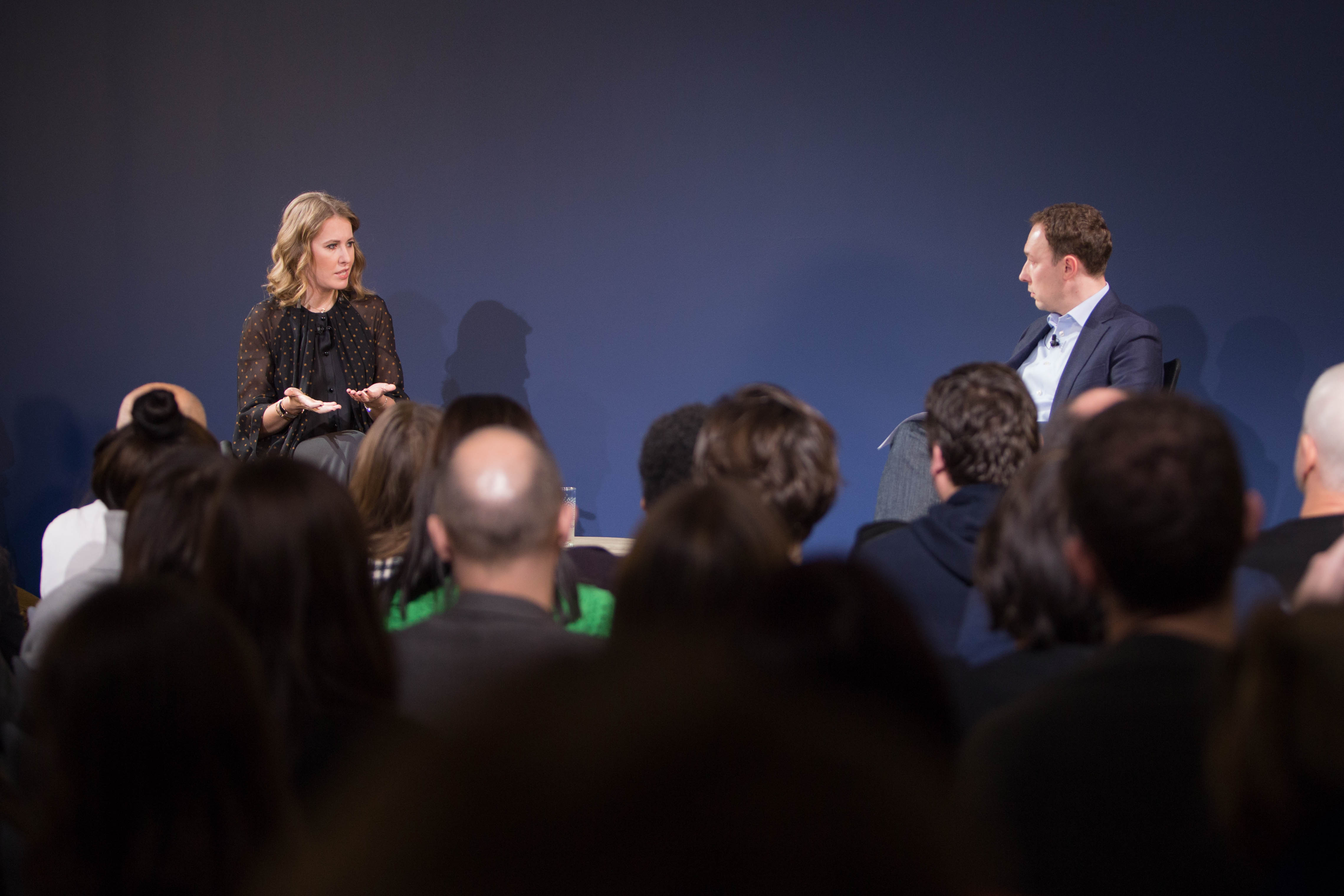 Sobchak highlighted the fact that Russia has, since its conception as a single state, been ruled for the majority its history by an authoritarian form of government.  This is the question that confronts Russian politicians and Russia experts alike: can democracy flourish in Russia?  Sobchak thinks so, she believes that Russians are no different to Brits, the French or any other European people.  "There is no such thing as a separate Russian people who need to be ruled by a Tsar."
When asked what system she would propose as an alternative to Russia's current authoritarian form of government, Sobchak claimed that she is in agreement with Open Russia founder Mikhail Khodorkovsky that "a parliamentary republic is the correct form of government for Russia."
As the March 2018 Russian presidential elections draw nearer, the effectiveness of Sobchak's campaign to "unite" disaffected Russian voters will become clear.  Nevertheless, she is certainly set to make the race much more of a spectacle for the millions of onlookers across the world.