Let Pivovarov run for the Duma!
July 7, 2021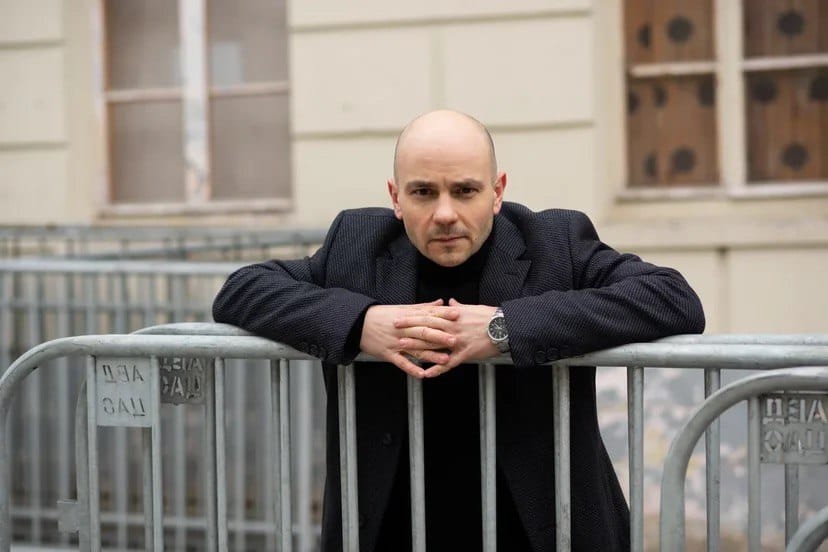 The documents required for Andrei Pivovarov to register as a candidate for the State Duma elections have not been provided to his team by the pre-trial detention centre. If they are not issued by 8 July, Andrei will not be able to take part in the elections.
Andrei Pivovarov's team have received a formal refusal from the head of Krasnodar's Pre-trial Detention Centre Number 1 to issue a copy of the politician's passport while in custody. This copy is required in order to submit a complete set of candidate's documents to the Central Election Commission for registration. Although it would only take minutes to make a copy of the passport, staff at the detention facility promise to do so within 30 days. The documents must be submitted to the Election Commission no later than 11 July, otherwise the opposition leader will not be registered.
Andrei Pivovarov is a Russian politician. He was about to announce his candidacy for the State Duma when criminal proceedings were initiated against him and he was arrested. The Memorial Human Rights Centre have declared him a political prisoner.
Andrei Pivovarov is accused of collaborating with an undesirable organisation under Article 284.1 of the Criminal Code. The charges were based on three events: his post about the Mothers' March – an event held in support of political prisoner Anastasia Shevchenko, who lost her daughter while under house arrest; a political debate in St Petersburg; and a repost about supporting candidates standing in municipal elections. Andrei faces up to six years in prison.
On 27 May, the Russian organisation Open Russia (Otkrytka), where Pivovarov was Executive Director, announced its dissolution. Activists linked to the organisation are being prosecuted under the Article "On Undesirable Organisations". Nevertheless, two days later, on 29 May, criminal proceedings under this very article commenced in Krasnodar and Andrei Pivovarov was detained while standing on a runway. Unaware of the proceedings, he was about to get on a plane to go on holiday and had even safely passed the security gate.
After a search and interrogation, the politician was taken to Krasnodar, where a court ordered him to be detained for two months and placed him in the local pre-trial detention facility, under the pretext that he was planning to escape. Some time later, Andrei's lawyers provided the court with evidence that the repost that had given rise to the case was not made by the politician but by one of the administrators of his public website page. His defence also discovered that no one had notified Pivovarov of the initiation of the case against him or looked for him at his place of residence where he was staying. The investigation's argument about 'his planned escape' and the case itself were complete fabrications.
On 3 July, the Yabloko Party Council included Andrei Pivovarov in their regional list of candidates. Andrei Pivovarov will apply for registration and will use his candidate status as a platform to talk about arbitrary rule in Russia, political prisoners and the need for regime change. He is not guilty of the charges brought against him. He was taken into custody because he wanted to legally stand in the elections.
Andrei Pivovarov has been involved in politics since the late 1990s and espouses liberal democratic views.  Together with his close associates, he led the People's Freedom Party (PARNAS) and later worked at Open Russia (Otkrytka) with Vladimir Kara-Murza. While at Open Russia (Otkrytka), he organised a number of public campaigns, helping over 300 municipal deputies to get elected, providing assistance to doctors during the COVID pandemic, and coordinating the "NO" campaign against the constitutional amendments.
On July 7 Amnesty international issued an open letter urging Russia to, among others, release Pivovarov "detained  solely  for  [his]  alleged participation in activities of the arbitrarily banned Open Russia movement".