MBK: Council of Europe cannot afford to ignore the Kremlin's blatant violation of human rights
March 22, 2021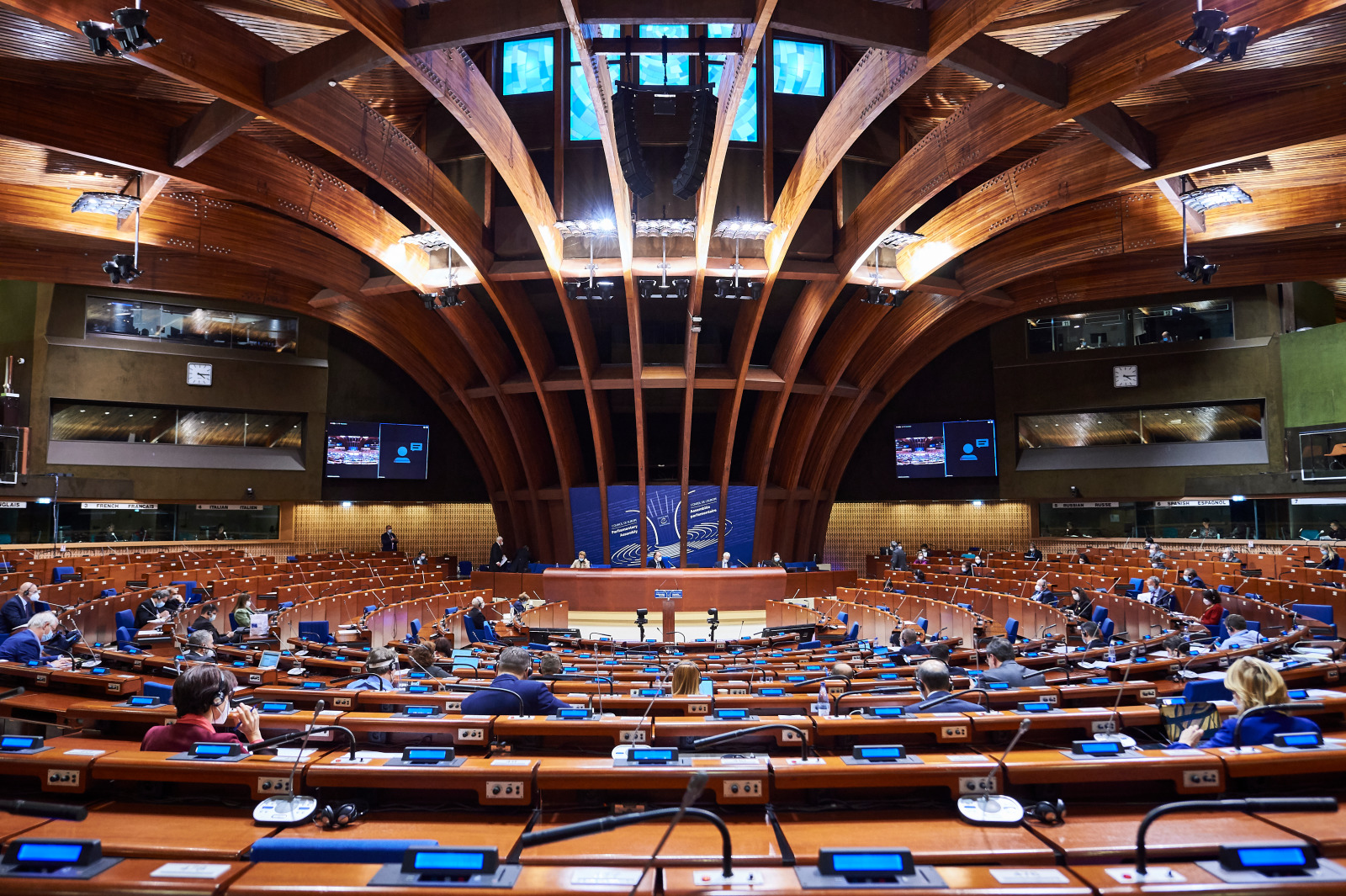 Below is the English translation of the draft remarks prepared by Mikhail Khodorkovsky for the meeting of the Committee on Legal Affairs and Human Rights of the Parliamentary Assembly of the Council of Europe on March 22, 2021
I was released from prison in December 2013, after serving a 10-year term. I had been charged under over 10 articles of the Criminal Code, including stealing all the oil produced by my oil company. None of the charges were political, but the truth is that they all constituted Putin's revenge for my report on corruption in Russia that I delivered in the Kremlin, and for my other public activism.
It was hard to believe it at the time so it was only 8 years later that Amnesty International recognised me as a prisoner of conscience, and only 10 years later and again 17 years later that the ECtHR ruled that I had been denied a fair trial, and only 11 years after my arrest that the Arbitration Court in The Hague ruled that the government had set out to pilfer my company, among other things.
All ECtHR judgments have been rejected by the Kremlin.
Today I am free, although I cannot go home under threat of being arrested again and imprisoned for life. The other day, President Biden called Putin a murderer outright.
At the same time, my former colleague Alexei Pichugin has already served 19 years of his life sentence in a dreadful prison. The only motive for his arrest and further imprisonment was to obtain false testimony against me from other executives in my company.  He had been approached to do this on a number of occasions and, once I was free, I publicly stated that I would urge Alexei to give any testimony required of him, as long as it helps him get out of prison. Alexei refused, saying that he was a religious man and that false accusations were a mortal sin.
This is not the only case – the company's chief legal officer, Vasili Aleksanyan, was also jailed and deprived of HIV treatment. He was also pressurised to make false statements against me. He refused to do so and said as much in a public hearing of the Supreme Court.
Withholding treatment from Vasili drove him into the fatal stage of his disease and he was released to die.
He was not even 40.  The ECtHR has twice found that Alexei Pichugin was deprived of his right to a fair trial. The Kremlin ignores these decisions.
Anastasia Shevchenko, an Open Russia activist, has just received a 4-year suspended sentence after 2 years of house arrest for lecturing and holding public discussions. The other day all the participants of a municipal deputies forum – over a 100 local deputies from 56 regions of Russia – were arrested.
It is my deep conviction that the Council of Europe cannot afford to ignore the Kremlin's blatant violation of human rights and its demonstrative refusal to honour its commitments undertaken under the Statute of the Council of Europe, in particular it Preamble, and the obligations resulting from Article 3, as well as the commitments undertaken by the Russian Federation upon accession which are contained in Assembly Opinion 193 (1996).
We are all aware that for internal propaganda reasons the Kremlin would rather not walk out of the Council of Europe itself, but be kicked out.
I think one should take a different stance – disenfranchise the Kremlin representatives in the Council until they fulfil their obligations.  This measure has been previously taken under the Resolution 1990 (2014) re Reconsideration on substantive grounds of the previously ratified credentials of the Russian delegation.
And if the Kremlin decides to leave the Council of Europe, let it be the one that deprives Russian citizens of the possibility to appeal to the ECtHR.
We must understand that the Putin regime is an enemy of European values and an enemy of its own people. And you can't change that.
Our common task is to prevent Putin and his henchmen from presenting themselves as defenders of the Russian people who they in fact oppress, and to prevent this gang from destroying the moral fabric and unity of the West as they do it in their own country.