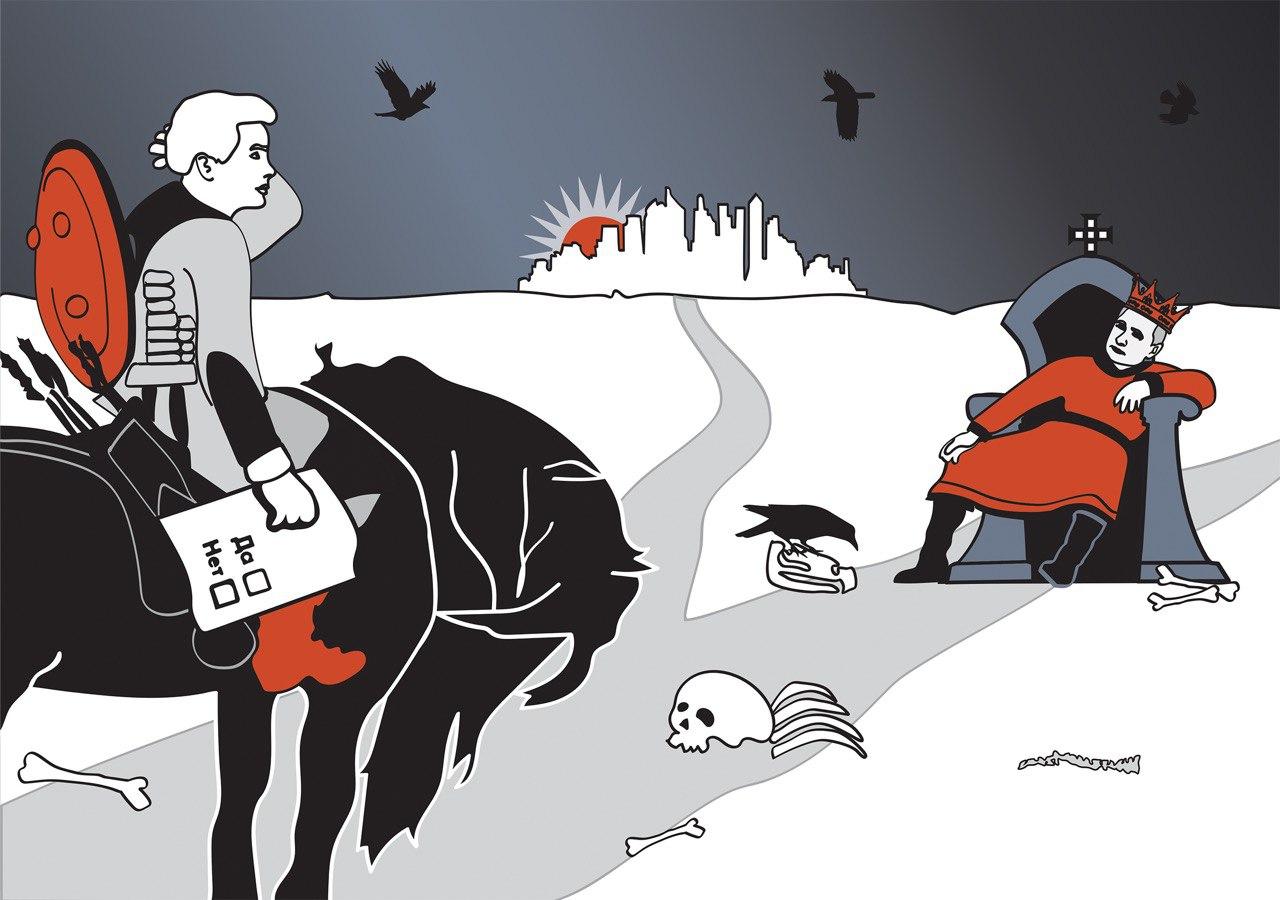 Mikhail Khodorkovsky commented on his social media on the upcoming vote regarding resetting the president's terms inspired by an interview with Russian actor and journalist Stanislav Sadalsky:
"Stanislav Sadalsky's interview made me think once more about the vote regarding resetting the president's terms.
He speaks with great sympathy and understanding for those that go out and fulfill the authorities expectations, but then he comes to the conclusion that you shouldn't.
And then I thought about it – We all know that Russia has been heading in the "wrong direction" for many years. The early push for reforms and the jump in oil prices – how did that all end? Well, (Russia's) growth rate fell below the world average.
Instead of catching up with prosperous neighbours, we are increasingly lagging behind.
There is no future outlook, the talented younger generation is migrating, the quality of education is declining, science schools are closing down…
The situation with Coronavirus has clearly shown that there are huge problems with the country's managing framework.
Putin's stolen a lot of money, and has concentrated a lot of power, but he doesn't know how to delegate this.
He hasn't learned.
Rising oil prices, and (previous) western investment has been covering up his inability for a long time, but since 2014, it has become obvious.
And now the offer is being made to agree that Putin and his entourage can stay until 2036.
This all means that young people, the talented in our society, will understand that there is nothing in store for them, nothing to be patient for. You can wait for your 'creative youth'.
And this means that the rate of economic growth will remain the same, and Russians will become poorer than their neighbours by another third.
That means there will be no good neighbouring relations. After all, no one believes Putin.
This means that regions deprived of the opportunity to develop will be ready to demand anything.
This means, that by the time Putin dies, a poor Russia, with its natural resource wealth and a whole array of regional problems, will be surrounded by rich and fearful nations.
And the fate of the USSR will happen once more.
Supporting term resets = betrayal of the homeland.
Such decency from a person is priceless. Sadalsky is right.
Say NO!"