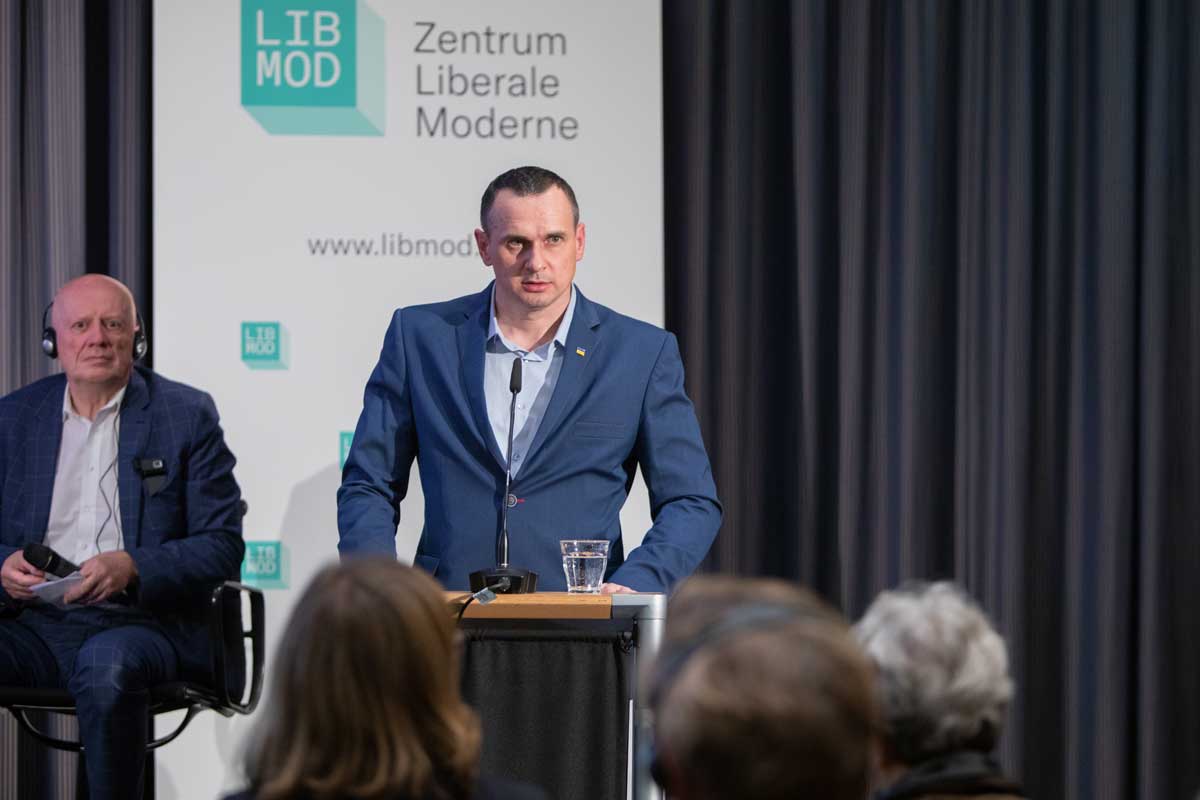 Last week in Berlin representatives from German and Russian human rights organisations gathered at the Yuri Schmidt Human Rights conference. The event, hosted by the Center for Liberal Modernity, is held annually in honour of the late Russian lawyer and human rights activist Yuri Schmidt.
Profile
Yuri Markovich Schmidt (10.05.1937 – 12.01.2013) was a lawyer and chairman of the Russian Committee of Human Rights Lawyers. He was born on May 10, 1937 in Leningrad. In 1960 he graduated from the Faculty of Law at Leningrad State University and was admitted to the Leningrad City Bar Association.
He was a lawyer in a number of high-profile litigation cases, including in the Yukos case, as well as the cases of Captain Alexander Nikitin and the murder of State Duma deputy Sergei Yushenkov. He often succeeded in defending his clients. He repeatedly spoke out in support of those persecuted for political reasons in Russia and abroad.
Among the conference speakers were Mikhail Khodorkovsky and Oleg Sentsov. Both men had been political prisoners in Putin's Russia. Sentsov was recently released from prison as part of a high-profile prisoner swap between Ukraine and Russia. The 43-year-old filmmaker from Crimea was arrested in May 2014 after authorities accused him of plotting terror attacks. Sentsov repeatedly denied these allegations.
"You have to understand that the conflict [between Ukraine and Russia] is not over."
Additional speakers at the conference included the Free Russia Foundation vice-president and chair of the Boris Nemtsov Foundation Vladimir Kara-Murza, co-founders of the Center for Liberal Modernity Marielouise Beck and Ralf Fücks, human rights activist and journalist Zoya Svetova and director of the human rights organisation For Human Rights Lev Ponomarev.
Two members of the German Parliament, Renata Alt and Konstantin Kuhle, and EU MEP Sergei Lagodinsky also attended the conference. There were representatives from the German Foreign Ministry, Michael Sievers, and Amnesty International Germany, Markus Beeko (General Director), as well.
Oleg Sentsov addressed the conference on its opening day, first thanking those who had fought for his freedom of the last five years. He then went on to remind listeners the hundreds of Ukrainian citizens who are still locked up in Russian prisons.
"You have to understand that the conflict [between Ukraine and Russia] is not over. They've only released the most prominent Ukrainian political prisoners. At least 86 people are still in prison in Russia. There are still the Crimean Tatars. Around 226 captives are being held in Donbass by separatists and militants. I am going to talk about them every time I stand in front of the microphone."
The conference took place at a time of increasing social and political tension in Russia. The Kremlin launched a brutal campaign of political oppression in the build-up to the elections in September which saw around 2,000 peaceful demonstrators detained, opposition candidates jailed and several participants handed criminal convictions.
What's more, on Sunday over 25,000 people marched along Prospect Sakharov in Moscow in support of political prisoners. Yet Sunday's rally marked only one of many demonstrations that have taken place in the capital since June. Authorities' persecution of investigative journalist Ivan Golunov triggered mass pickets in Moscow which forced the Kremlin to drop the case against the Meduza journalist. Similar public outrage has been expressed in recent weeks at the sentencing of actor Pavel Ustinov. In an unofficial admittance of guilt, authorities reduced the 23-year-old's 3.5-year sentence to a one-year probation order.
The Kremlin's response to growing dissatisfaction with the Putin regime – demonstrated most notably by multi-year lows in President Putin's popularity rating – has not been to seek compromise or give opposition candidates a genuine chance in elections, but to arbitrarily persecute peaceful demonstrators.
Evidently, Russian civil society is getting increasingly less tolerant of political persecution and more willing to speak out against repression. Should this sentiment fail to subside, then the Kremlin could be in for a turbulent time as Russia approaches the 2021 federal elections.