Mikhail Khodorkovsky Attends Book Release in Honour of Friend Hans-Dietrich Genscher
December 12, 2018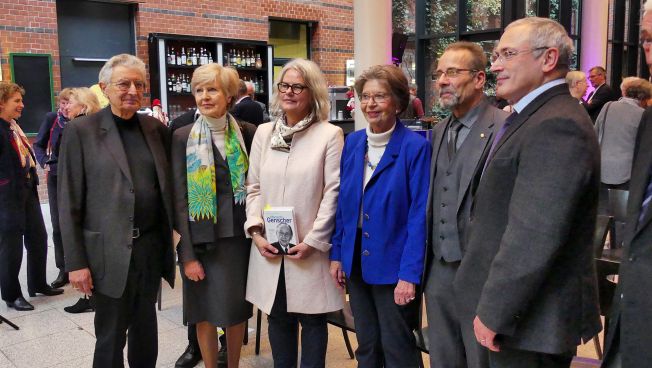 On the 12th December in Berlin, Mikhail Khodorkovsky attended the 70th anniversary of the founding of the German political party – the FDP. The Free Democratic Party (German: Freie Demokratische Partei) is Germany's leading liberal party and its 70th birthday was celebrated with the launch of Bettina Schaefer's collection of interviews with the late Hans-Dietrich Genscher. The interview collection Genscher – The Person was a tribute to the former Foreign and Interior Minister and contains interviews between Genscher and Khodorkosvky, as well as between Genscher and the last leader of the former USSR Mikhail Gorbachev.
Mikhail Khodorkovsky and Hans-Dietrich Genscher had a much more personal relationship than most. Mr. Genscher was pivotal in securing Mr. Khodorkovsky's release from prison nearly five years ago. Mr. Genscher was there at the Berlin Schönefeld airport to meet Mr. Khodorkovsky on the day of his release and helped organised the chartered flight from Moscow to Berlin.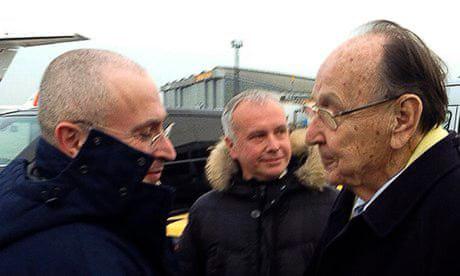 Among the guests were Barbara Genscher, Hans-Dietrich's widow, the FDP leader Christian Lindberg, former German Minister of Justice and now deputy chair of the Friedrich-Nauman Foundation Sabine Leutheusser-Schnarrenberger, and FDP politician and former MEP Alexander Lambsdorff.