Mikhail Khodorkovsky: Democratic Opposition Must Coordinate To Secure Victories
February 6, 2018
On Saturday February 3 Open Russia founder and former CEO of the YUKOS oil company Mikhail Khodorkovsky addressed a packed-out Moscow auditorium on the contentious topic of Russia's uncertain future.  Khodorkovsky was tuned in via live stream where he engaged in dialogue with local citizens who had gathered to discuss a range of pressing issues including the upcoming presidential elections and the future of Russia's democratic opposition.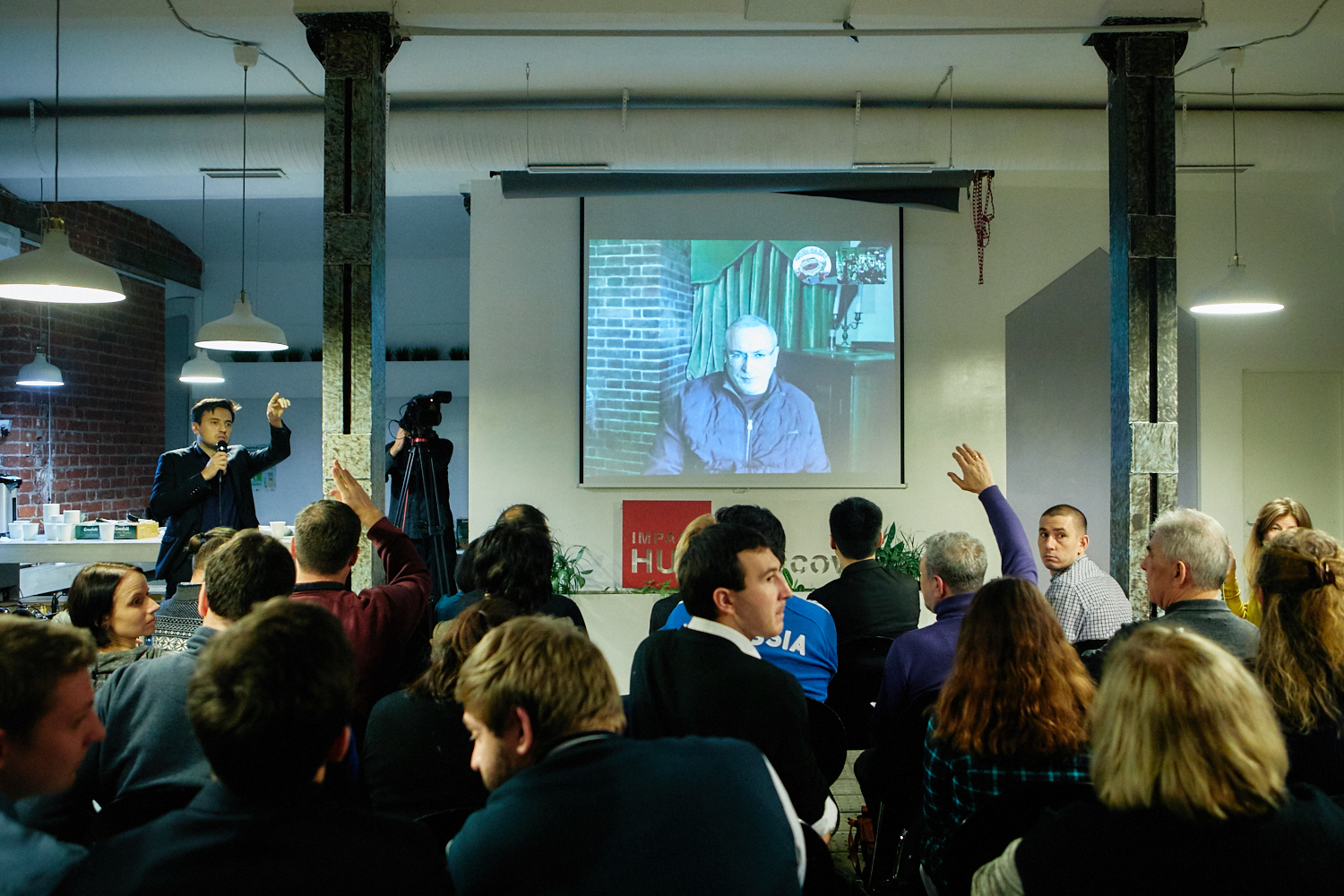 Khodorkovsky emphasised the role of the Open Russia Movement as a non-political organisation, instead focusing on its role in civil education, as well as serving as a platform through which young, talented and politically active people can come together and engage with public life.  "That's why our supporters are now working for Ksenia Sobchak, Alexey Navalny and even for Grigoriy Yavlinsky, although he denies it."
As the results of the March 18 presidential elections are widely considered a foregone conclusion, the attention of much of the politically-active population and the opposition movements are turning their attention to other realms of possibility.  The 2019 Moscow Duma elections and St. Petersburg local municipal elections are both areas for potential progression for the democratic opposition, as was demonstrated clearly by the unexpected success of independent candidates in the 2017 Moscow municipal elections.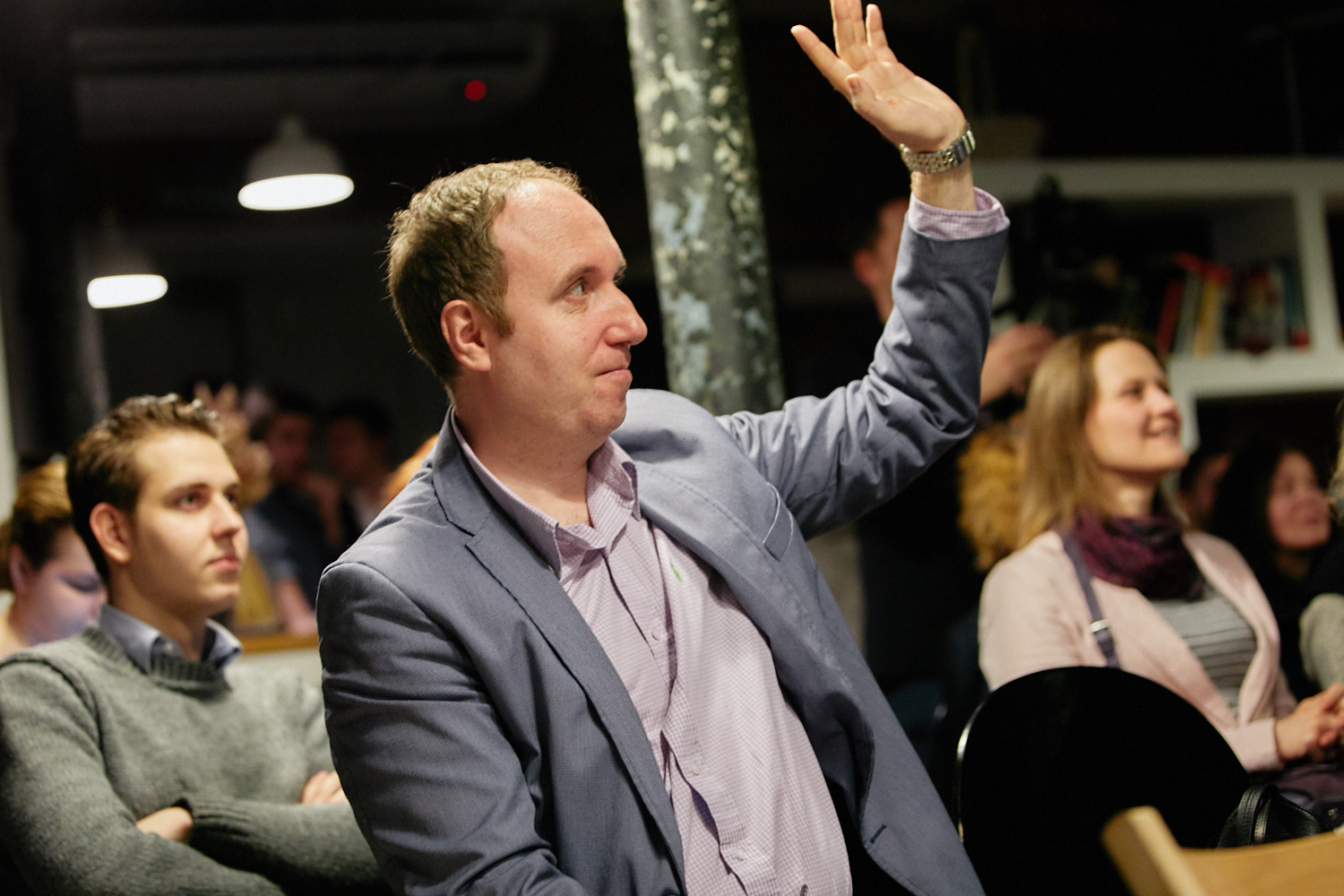 Khodorkovsky explained the importance of being flexible and of utilising the political environment wisely: "Everything depends on the political situation at the time.  In 2018 we'll have the Moscow mayoral elections, but we'll also be engaged with the municipal elections in St. Petersburg.  However, we're not going to waste time on projects that aren't going anywhere, we don't want to put people in confrontation with those who are set out to defend the regime."
Open Russia and Moscow mayoral candidate Dmitry Gudkov have launched a series of cooperative initiatives in recent weeks: a public electoral monitoring platform, designed to allow local people to volunteer in monitoring polling stations, and an initiative called "United Democrats" which allows independent democratic candidates from a variety of backgrounds to unite and coordinate their efforts in local elections.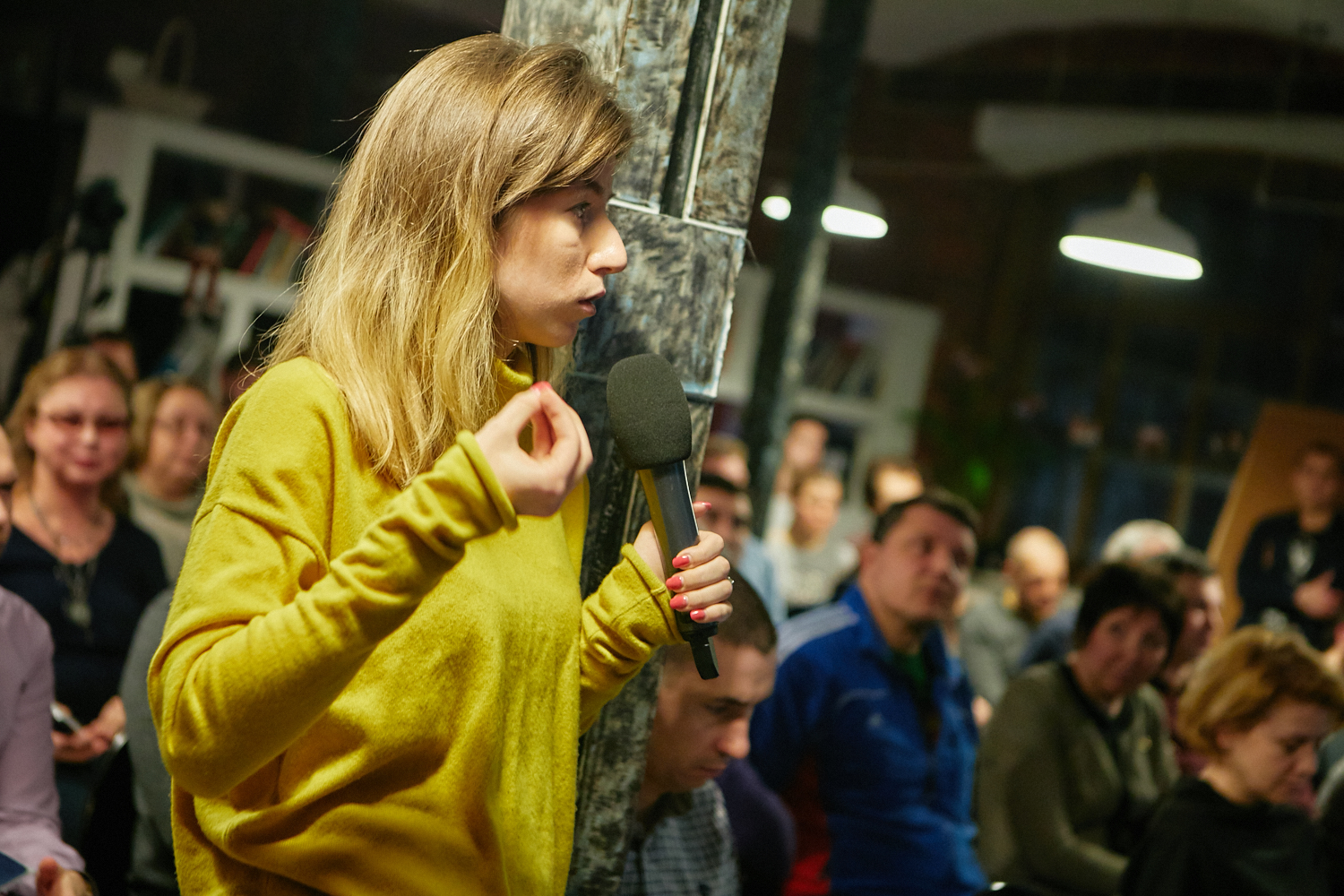 Addressing his Moscow supporters Mikhail Khodorkovsky underlined that: "Our democratic forces are all different in their own way.  Some are aiming more at street activism and ignore the current authorities.  That's the kind of people that Alexey Navalny is working with.  Some others are more focused on socio-democratic issues.  But all believe that power should be changeable, and that every group should have political representation.  However, democratic forces should should unite for specific events like elections, demonstrations and the defence of political prisoners."