Mikhail Khodorkovsky To Give Lantos Rule Of Law Lecture
October 1, 2017
On Tuesday October 10 at 4:30pm EST Mikhail Khodorkovsky will give the Lantos Rule of Law Lecture in Washington DC at Johns Hopkins University – The Paul H. Nitze School of Advanced International Studies (SAIS).
A livestream of the event is available through the following link.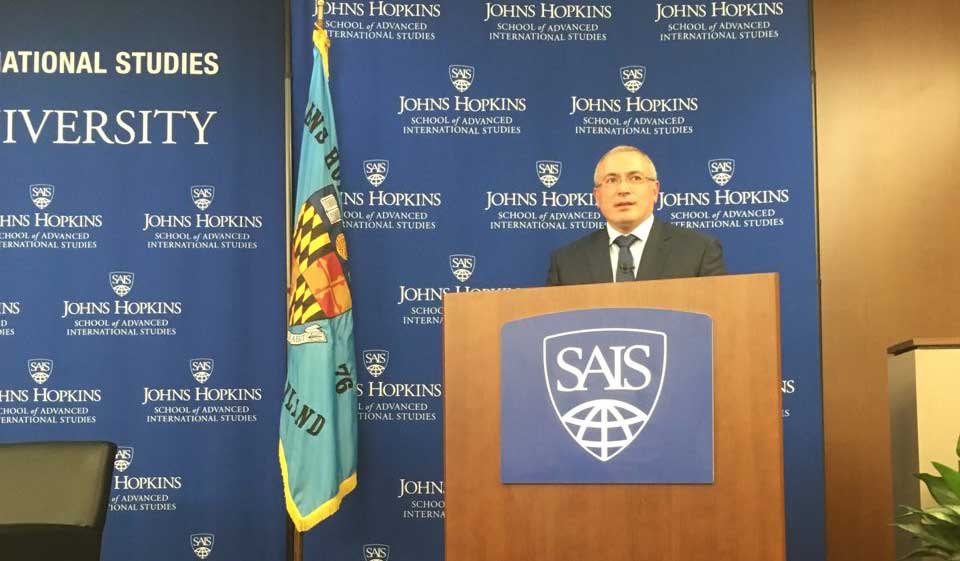 The lecture will be followed by a conversation with Professor of International Relations Terrence Hopmann and Members of the U.S. Congress.
The Lantos Foundation holds an annual Rule of Law lecture in which prominent political dissidents can offer their perspective on the significance of rule of law issues in their home country and what can be done to bring about positive change.  To learn more about the foundation and purchase tickets to their events, visit their homepage.
"The Lantos Foundation is committed to giving a voice to global citizens living under brutal regimes that ignore basic rights and use ruthless tactics to maintain their power. By working to promote fairness, justice, and basic citizen protections, we believe that human rights at large are better protected and advanced. To date, our work has focused largely on China and Russia, providing platforms to prisoners and activists in both countries that help tell their stories in an unfiltered way and provide the attention necessary to exact change."
The Lantos Foundation has also produced its very own documentary on Mikhail Khodorkovsky – The Man Who Believed He Could Change Russia