Mikhail Khodorkovsky on Intelligence Squared: Can Putin Be Stopped?
June 11, 2018
Westminster's Central Hall was packed to bursting point on June 5 as the panel of distinguished speakers prepared to jump into conversation on the topic of "The Threat From Russia: Can Putin Be Stopped?", hosted by Intelligence Squared.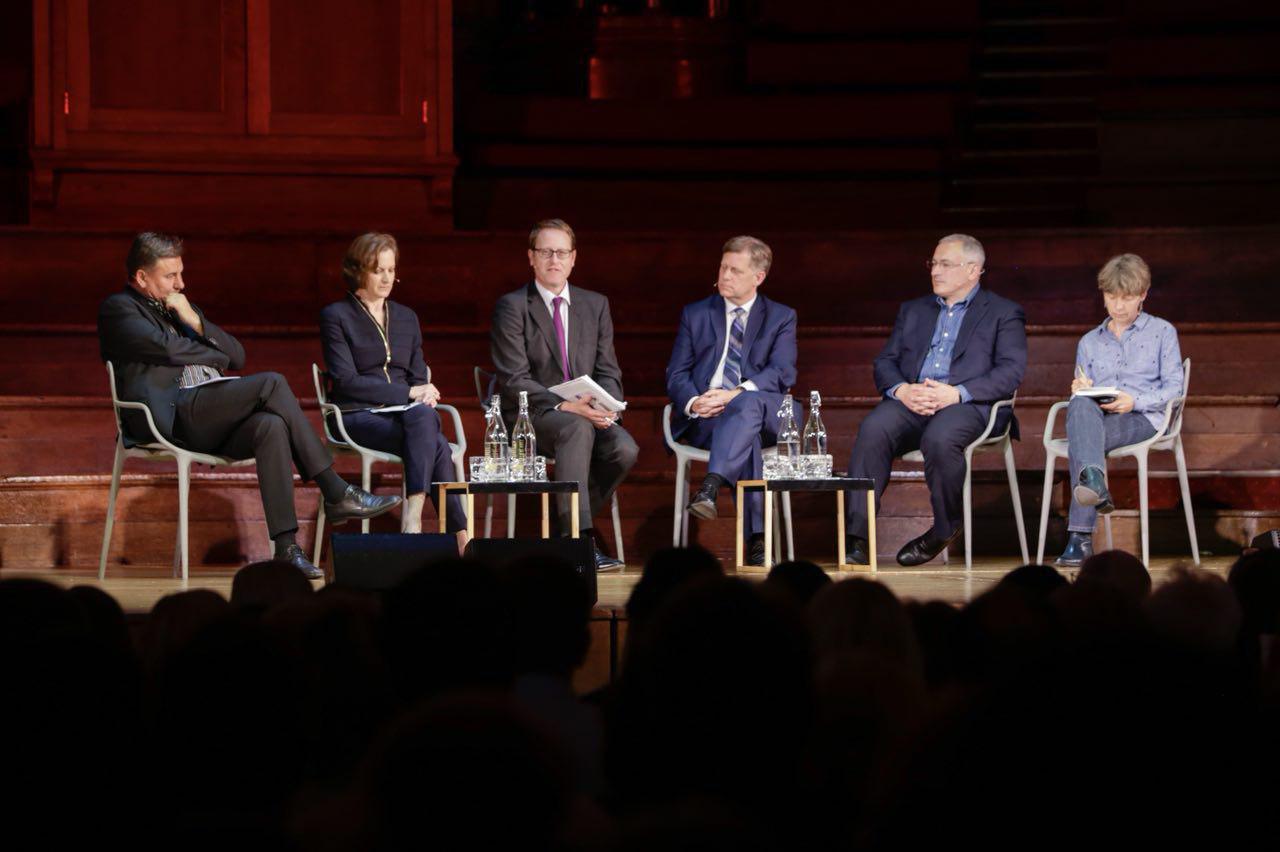 The panel encompassed a variety of expertise and experience on the topic of Russia: Historian Anne Applebaum was seated next to Chairman of the Centre for Liberal Strategies Ivan Krastev, while former US Ambassador to Russia Michael McFaul took a place next to Mikhail Khodorkovsky, founder of Open Russia and former head of the Yukos oil company.  The discussion was chaired by broadcaster and journalist Jonathan Freedland.
For all the details of the following discussion, you can now listen to the full-length audio podcast of the discussion here.