Mikhail Khodorkovsky: Those Who Long Ago Abandoned Their Conscience Will Answer Before The Law
October 5, 2017
Mikhail Khodorkovsky comments on the Kremlin's latest sweeping attack on the Russian opposition. On October 5 investigators raided the personal property of a number of key Open Russia members and is exhibiting severe pressure on opposition groups in the run up to the 2018 presidential elections.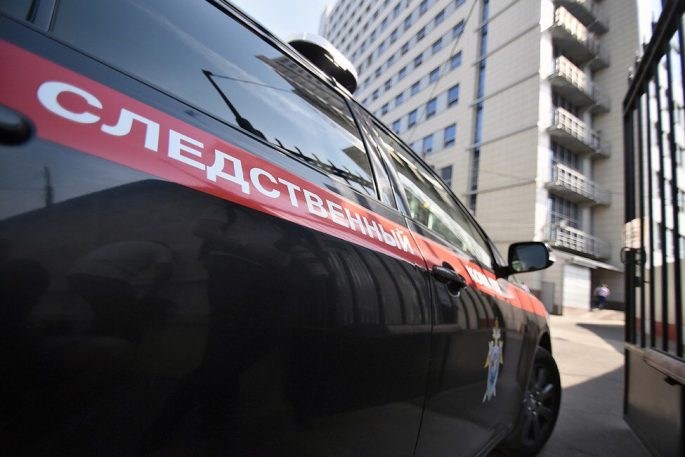 This week across the whole of Russia the Kremlin is carrying out a campaign of severe intimidation against the opposition. Is this a preparation for the 2018 presidential elections? Yes it is, in a number of ways.
Putin and his allies have no doubts about the result of the elections. In fact, you can hardly even call them elections; they are merely a facade. But the elites need this facade.
The international community has thrown the Kremlin out of the "club". Hopes of "their man in the White House" have turned out to be empty. For all his quirks, Trump will reflect the position of the American people.
"Turning to the East" brought nothing but an additional flow of money into the pockets of Rosneft head Igor Sechin and gave China half the year's oil extraction of the whole country! With a discount, of course. China does not need a "friend in the Kremlin", a servant will do.
What's left is either formal communication or marginalised and corrupt ex-politicians. This does not work at all; without informal communication personal problems in Putin's entourage began to arise and it is now impossible to solve anything promptly. It's not even possible for them to feel a part of the global elite.
This is precisely the reason why legitimisation through elections is vital. for them. They are trying to keep their opponents' mouths shut. They have to shut them up before the "election campaign", not during it. They need to shut them up while the world is distracted by the events in Catalonia and Las Vegas.
And meanwhile, they are quietly trying to shut down the internet and archives using the "law of oblivion". Just in case. But this will not work! We will support the mass protests called for by Alexey Navalny on Saturday October 7 and we will be there to protect the participants.
We will continue to expose those who behind the country's back are manipulating legal authority, and are using the mental and informational centre of power – the figure of the president himself.
We will continue to collect and prepare materials for the prosecution of human rights abusers and in the coming days we will give Russian society the opportunity to participate in this work.
We will certainly take part in the pseudo-elections in such a way that no reasonable person will have any doubt that this government is illegitimate and that it is conscious of its own illegitimacy.
We will tell all their potential "partners", voters and the shareholders of "partners" so that they can make an informed choice and make it known.
Russia and the Russian state is not going anywhere. It has existed for centuries, it still exists and will continue to exist. But now it has been captured and manipulated by a narrow group of criminals who have settled in and around the Kremlin. We all know the big names of this clan: Chaika, Bastyrkin, Victor Ivanov, Sechin, Igorov, Kadyrov and many others.
These are the real criminals. They have a criminal biography, criminal experience and they utilise criminal methods. They know how to buy and suppress people, and they are prepared to destroy Russia and what lies beyond its borders.
Fighting these people requires courage, but they all have to answer for what they have done. Some will answer before their own conscience, and for those who long ago abandoned it; before the law.