Mikhail Khodorkovsky: A New Type of Urban Politics is Growing in Moscow
September 12, 2017
Mikhail Khodorkovsky comments on the results of Moscow's municipal elections in which opposition candidates made a number of significant victories.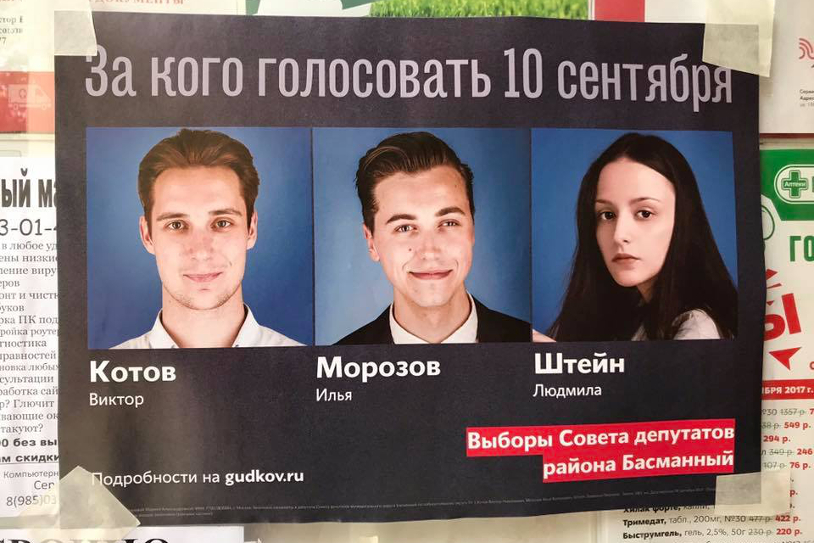 The municipal elections have now come to an end.  The majority of violations that took place were concentrated in Moscow, however, regardless of this fact, Moscow was precisely the place where opposition candidates secured their biggest victories.  Moscow mayor Sobyanin attempted to pacify the capital by making the elections as intolerable as possible, creating countless obstacles for voters.  Yet, in Moscow people managed to find the strength to foresee this, to intervene and stop it (i'm talking primarily about Dmitry Gudkov's team).
For a government which only understands the language of street protest, politics at the municipal level is extremely important right now.  It would simply be wrong for us to treat these elections in any other way.
Open Russia provided support to the Gudkov team and organised a school for municipal deputies.  67 of our graduates secured victories at the elections.
It would be great if these independent deputies and those who supported them in their fight for victory could find a way to continue working together.  We would absolutely support such an alliance with educational programmes and legal help.
These elections were a wakeup call for voters: people were shown the importance of their individual votes practically in real time.  The familiar tune of "my vote will not change a thing" didn't become a hit at the Moscow elections this time around.
Independent municipal deputies and those who didn't get enough votes, the countless volunteers and those who supported the campaigns today became the basis of a new civil force and a new type of urban politics.
The regime long ago captured the country's political landscape.  They gave away what they thought was unimportant — local power — to crooks and thieves.  People's lives primarily depend on the presence of heat and water in their houses, not on the success of the military in Syria.  It's time to bring out the Bolotnaya slogan: "This is our city!" We must not forget that from time immemorial Russia has been a country of cities that came together in unification.