Moscow's Miniature Municipal Revolution
September 13, 2017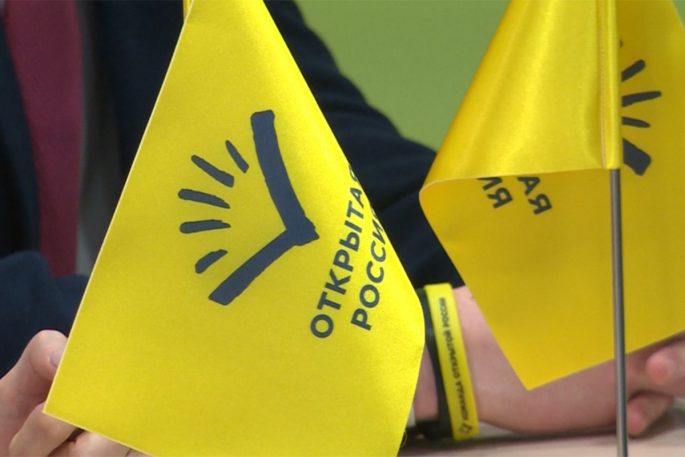 On Sunday September 10 municipal elections were held across Moscow's local administrative districts.  As expected, the results show a clear overall majority for the ruling party, but the unforeseen victories of independent opposition candidates could signify the turning of the political tide. 
Last week we highlighted numerous instances of fraud in the run up to Moscow's municipal elections.  However, in the end the elections heralded some unexpected good news: opposition candidates won the majority of the votes in several districts, and a number of people supported by Open Russia's Open Elections school secured some key victories. Does this constitute a glimmer of hope for democracy, or will the ruling "United Russia" party remain entrenched?
As expected, attendance was low (around 15%) and low media involvement was encouraged specifically so that the ruling party could quietly secure a small loyal majority. Nevertheless, contrary to all expectations, oppositional candidates from different parties won 266 seats in 62 districts. This means that in the upcoming Mayoral Elections next year "United Russia" may finally face legitimate competition from the opposition.
The results were, however, varied. There were some districts where "United Russia" did not get a single vote, and there were other instances where they secured 100 per cent, and so the victory of an unexpected number of opposition candidates in Sunday's election should be considered from a strategic point of view.
In general, people were not expecting a lot from the municipal elections. However, the victory of such a large number of opposition candidates has been seen by some as a miniature municipal revolution. Russian citizens have begun to believe their situation can actually be influenced by their own individual actions, that their vote is not simply wasted.  The districts in which independent opposition candidates secured a majority now have a real opportunity to strive for positive development, as well as to revive local democratic engagement between deputies and citizens.
This miniature revolution is a significant step towards next year's mayoral elections, and could pose real competition to the current mayor Sergey Sobyanin, a man who is no stranger to scandal.  During the municipal elections mayoral candidate Dmitry Gudkov cooperated with Yabloko, Open Russia and PARNAS in order to create a democratic union, and is now better positioned to run for election in next year's mayoral elections.
As a result of the municipal elections, Yabloko candidate Alexey Dulenkov, head of Open Russia's Moscow office, was elected as a deputy to the council of Naro-Fominsk, Moscow.  The Russian United Democratic Party "Yabloko" supports a social liberal ideology, and they managed to get over the 5% vote barrier, which in itself is a huge success.
Opposition candidates Ilya Azar, Lusya Shtein and Ilya Yashin also collected the majority of votes in their local Moscow districts.  Ilya Yashin is a liberal politician and one of key leaders of PARNAS, as well as co-founder of the political movement Solidarnost. He won 7 seats out of ten in Krasnoselsly district.
Lusya Shtein, who is working with Dmitry Gudkov, collected 1153 votes in the Basmanniy region. After her victory she told Novaya Gazeta: "I am planning meetings with citizens, but in a new format: I am your new deputy and I want to know you face to face. During our campaign we promised to listen to people's opinions and represent their interests. Now our main aim is to introduce a simple and accessible means of communication with us for everyone – whether they are young or old."
Mikhail Khodorkovsky also commented on the election results: "The regime long ago captured the country's political landscape.  They gave away what they thought was unimportant — local power — to crooks and thieves.  People's lives primarily depend on the presence of heat and water in their houses, not on the success of the military in Syria.  It's time to bring out the Bolotnaya slogan: "This is our city!" We must not forget that from time immemorial Russia has been a country of cities that came together in unification."
Open Russia's Open Elections initiative had been providing educational, informational and legal support to independent candidates from a range of different backgrounds and parties.  Over 500 people passed through the "municipal school" this year, 300 of whom participated in Sunday's elections, of which a further 67 were successfully elected in their local districts.  Through lectures, seminars and practical work Open Elections students learn the ins and outs of functioning in political life.  The election results testify to the importance of educational programmes for citizens.
The ruling party thought that low media attention and countless artificial obstacles would pacify citizens into not voting.  They thought they could secure a silent victory from the votes of demoralised citizens.  They were not prepared for the fight back: the energy with which activists and politically interested citizens defied the odds and cast their votes in the direction of positive change made Sunday a small but significant victory for a brighter, more democratic form of local politics.  If anything, this is a step in the right direction.