Open Russia: The 2018 Review
December 31, 2018
Open Russia 2018: Defending Human Rights, Journalism, and Fighting For Democracy in Russia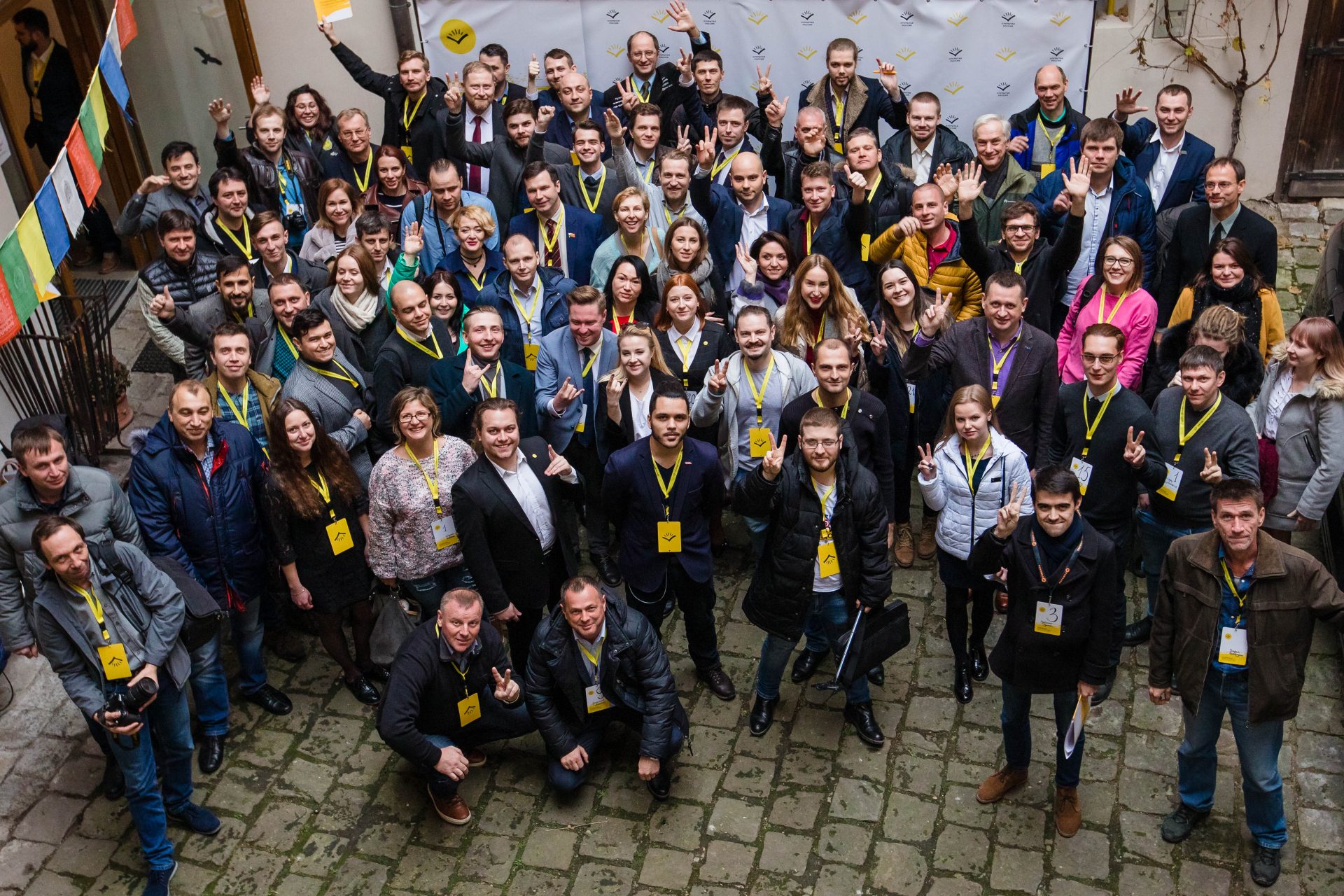 Dear friends,
As the year's end draws near, we are looking back at some of Open Russia's most successful initiatives in 2018. Find out how the organisation is helping Russia and its citizens to maintain civil society and their human rights, as well as to bolster democracy and civil initiatives throughout the country.
This year the Open Russia Human Rights team jumped to the defence of hundreds of democracy and civil rights activists in Russia. This year alone Open Russia lawyers given legal assistance to over 400 people, ranging from teenagers arrested at peaceful demonstrations to high-profile cases, such as defending a Ukrainian naval officer captured during the Kerch Strait incident.
Over the last twelve months, the Kremlin has ramped up its response against democracy activists in Russia, detaining people for posts on social media and attending anti-Kremlin demonstrations.
Despite this, in 2018 the number of demonstrations in Russia increased by nearly 200% compared to 2017. On 9th September, thousands of Russians took to the street in protest against the Kremlin's deeply unpopular pension reforms. Open Russia Human Rights lawyers were able to secure freedom for over 140 detainees from the demonstrations, many of whom were teenagers.
The team has also helped those targeted by the Kremlin's music censorship campaign this year, helping free that popular rapper Husky, as well as two other artists.
The Open Russia Human Rights team also launched a new project in September 2018 which is helping independent municipal politicians overcome administrative obstacles in local governance. This project is a continuation of the Open Elections project, which helped over 200 independent local politicians get elected in 2017.
Since their election, many independent politicians have struggled to deal with their constituents' issues because Kremlin-controlled administrative bodies have consistently rejected their requests for referenda on these issues. Since September the Human Rights team have received around 70 requests for assistance.
The work of Open Russia Human Rights has been invaluable to the hundreds of activists who have been targeted by President Putin's authoritarian regime this year. His regime is responsible for the widespread human rights violations noted by the UK Conservative Party Commission on Human Rights. We want to continue defending democracy and human rights activists in Russia. We hope that you consider making an end-of-year contribution to the Open Russia Human Rights team so that we can carry this work on into 2019: https://en.openrussia.org/donate/
In Putin's Russia, the free press has almost been completely dismantled, with independent journalists often threatened or even killed. In August 2018, three Russian journalists were murdered by soldiers from the Russian private military company Wagner. In response to their murders, Open Russia founder Mikhail Khodorkovsky and Leonid Nevzlin started the Justice for Journalist Fund. The Fund awards grants for investigations into suspicious deaths of journalists.
Open Russia also hosts the Journalism as a Profession Awards. The yearly award ceremony celebrates and raises the profile of independent Russian-language journalism. At this year's ceremony in Prague, the author of the Salisbury Reports, Roman Dobrokhotov, was one of the several award winners. These reports uncovered the involvement of the Russian Military Intelligence in the Novichok nerve agent attack in the UK back in March 2018.
The Kremlin has been able to manipulate public opinion through the destruction of the free press and the persecution of independent journalists in Russia. We hope you share our goals of strengthening free press in Russia. If you'd like to consider making a contribution to any of these media initiatives, please follow this link: https://en.openrussia.org/donate/
The Open Russia Movement has also made significant progress in growing support for democracy in Russia. In December, the Movement brought democrats in Saint Petersburg together, hosting the United Democrats second annual congress. The goal of the project is to increase the number of independent municipal deputies in the city. 900 potential independent candidates signed up for the congress.
The Movement also opened a new branch in the Siberian town of Khabarovsk, upping the total number of branches to 35. In the Moscow branch, around 100 events have taken place this year that have fostered dialogue between local democracy activists and independent politicians.
The growth the Open Russia Movement has experienced in 2018 is testament to the rising number of democracy advocates in Russia. We hope the Movement continues to grow long into 2019.
We'd like to thank our supporters for any contribution made, however big or small. We are certain that 2019 is going to be a positive and progressive year for democracy and civil society in Russia; and we, together with your support, will do everything we can to make 2019 a better year for Russians.
If you'd like to consider making a general contribution or if you'd like to find out more about what our organisation does, follow the button below.