Open Russia Manifesto
November 14, 2016
The Open Russia manifesto was adopted at the inaugural conference held in Helsinki on 12 November 2016.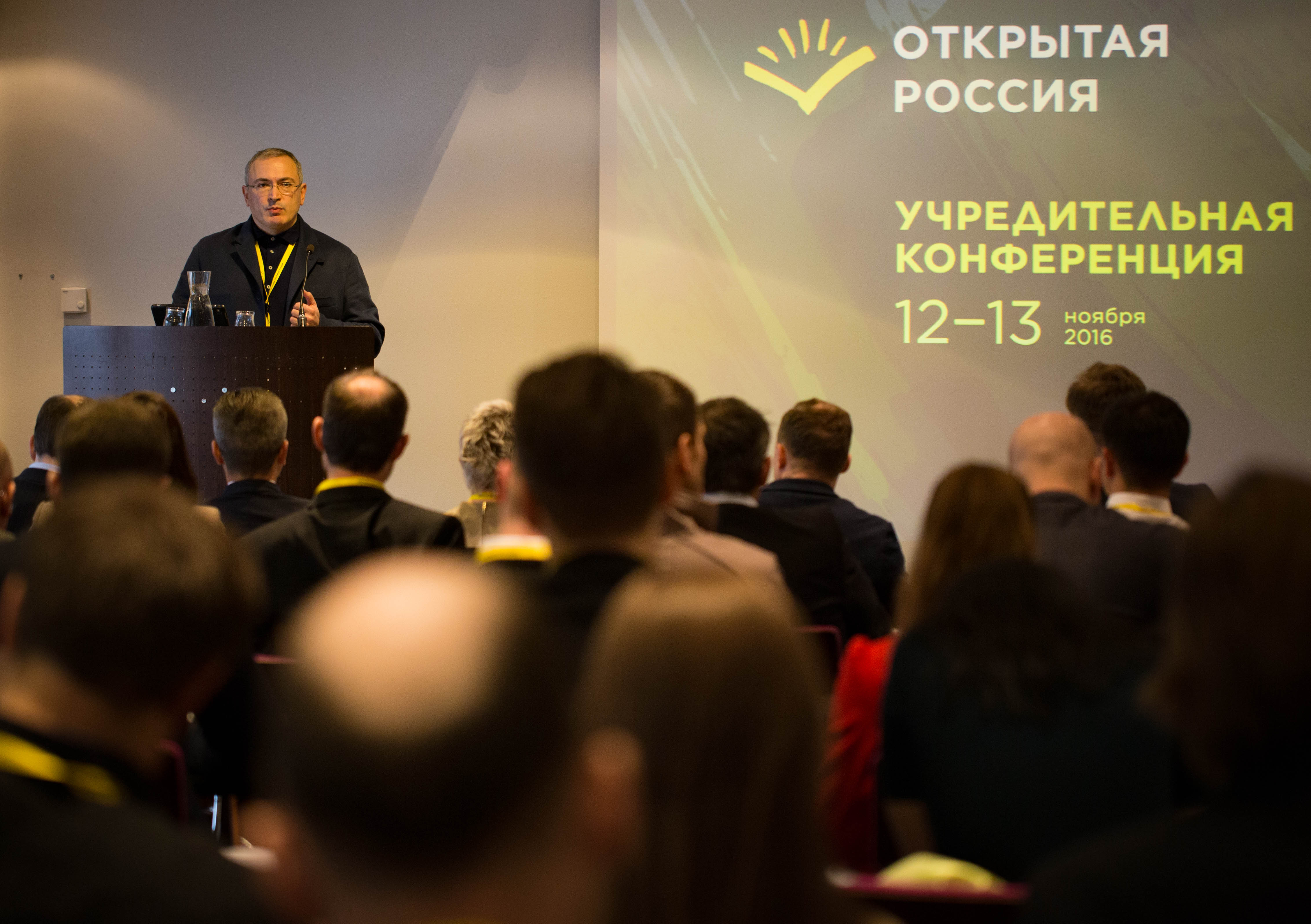 Open Russia Manifesto
We are Open Russia.
We want our country to be free, successful, strong and respected throughout the world.
We want state power to be open, replaceable and controlled by us—the people of Russia; for it to be renewed on a regular basis through free and fair elections determined by our votes; for parliament to be a place for discussion and serious lawmaking activity.
We want to live by the law; for every citizen to be under the protection of an independent judiciary and conscientious police, regardless of income, social status and political views; for the rule of force to give way to the rule of law.
We want our government to be just; for it to help the weak and not hinder the strong; for the natural rent of our common resources to be distributed to all of us—the people of Russia, not to a narrow ruling clique.
We want the Russian economy to be based on fair competition; for everyone to have an equal opportunity to develop freely.
We want the media to be a mirror of society, not a propaganda tool; for Russian citizens to have access to unbiased information and different points of view.
We believe that Russia is a European country and that it is time to restore its rightful place in the family of civilised nations.
We are all different. Our group includes liberals and advocates of a strong state, socialists and conservatives, left- and right-wingers. But we are united in our refusal to accept lawlessness and the denial of civil rights, corruption and injustice, censorship and rigged elections. Most importantly, we will not accept the source of all these evils – a government, which is both unaccountable and cannot be voted out of power.
We are ready for action. We have come together to demonstrate that there is an alternative to this government and we are starting work today.