Open Russia Marches For Internet Freedoms Amid 57,000-Strong Demonstration
May 2, 2018
On Tuesday May 1 Open Russia activists led demonstrations through a number of key Russian cities in support of internet freedoms after the blocking of popular messenger app Telegram raises questions of freedom of information and freedom of speech to the centre of debate in contemporary Russia.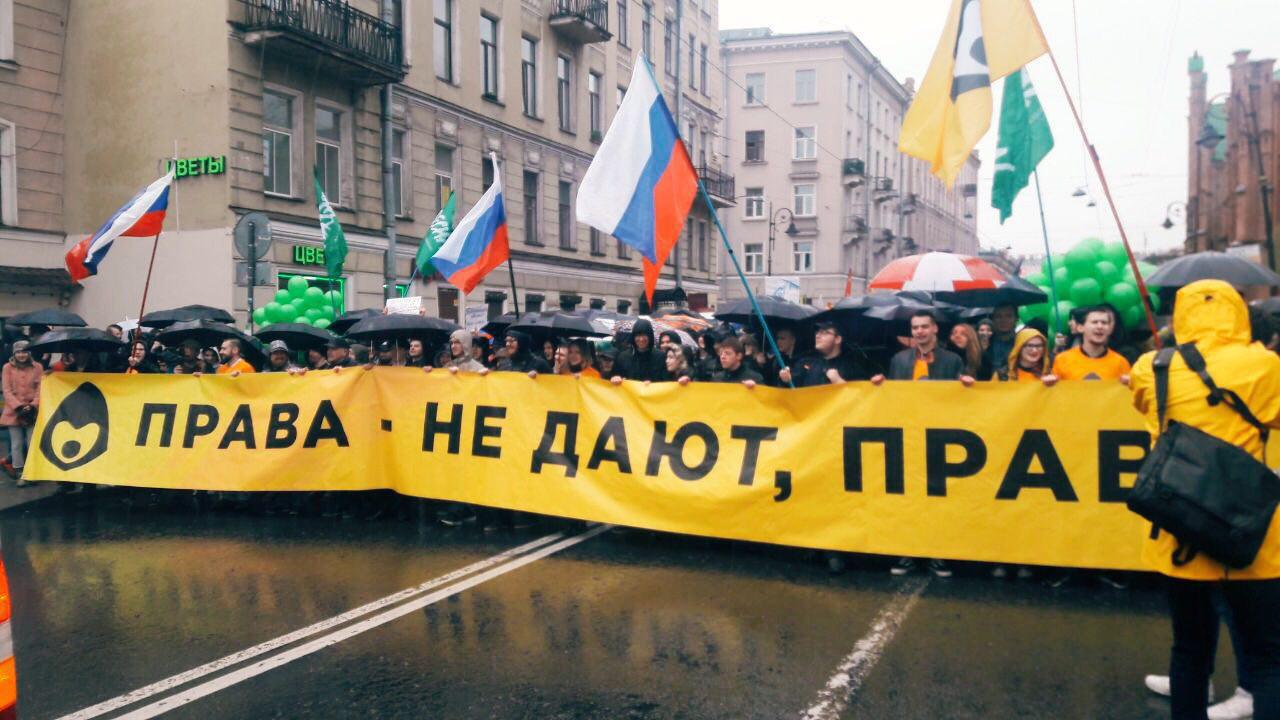 In response to the online crackdown, Open Russia activists formed columns over a thousand strong which paraded through town centres from Tambov to Rostov to St. Petersburg bearing banners with the inscriptions "block yourself" and "our rights are not given, we take them".
St. Petersburg saw the largest turnout, as thousands made their way through town towards the city's central square, demanding out loud that their right to freedom of information be respected.  In total over 57,000 people from various political groups turned out to demonstrate on May 1.
On Monday April 30, over twelve thousand Russians took to the streets in Moscow in a defiant stand against the Kremlin's assault on Telegram.  The disruption caused by the government's attempts to shut down Telegram in Russia has caused chaos and disruption reaching into almost every sector of society as Roskomnadzor acted frantically to block IP addresses throughout the country, often prohibiting users from accessing popular services such as Amazon and Google.