Open Russia Team Observes Estonian Elections
October 16, 2017
This week a group of ten young Open Russia leaders travelled to Estonia as part of an election observance programme designed to give the aspiring leaders practical experience into how elections and political campaigns are run.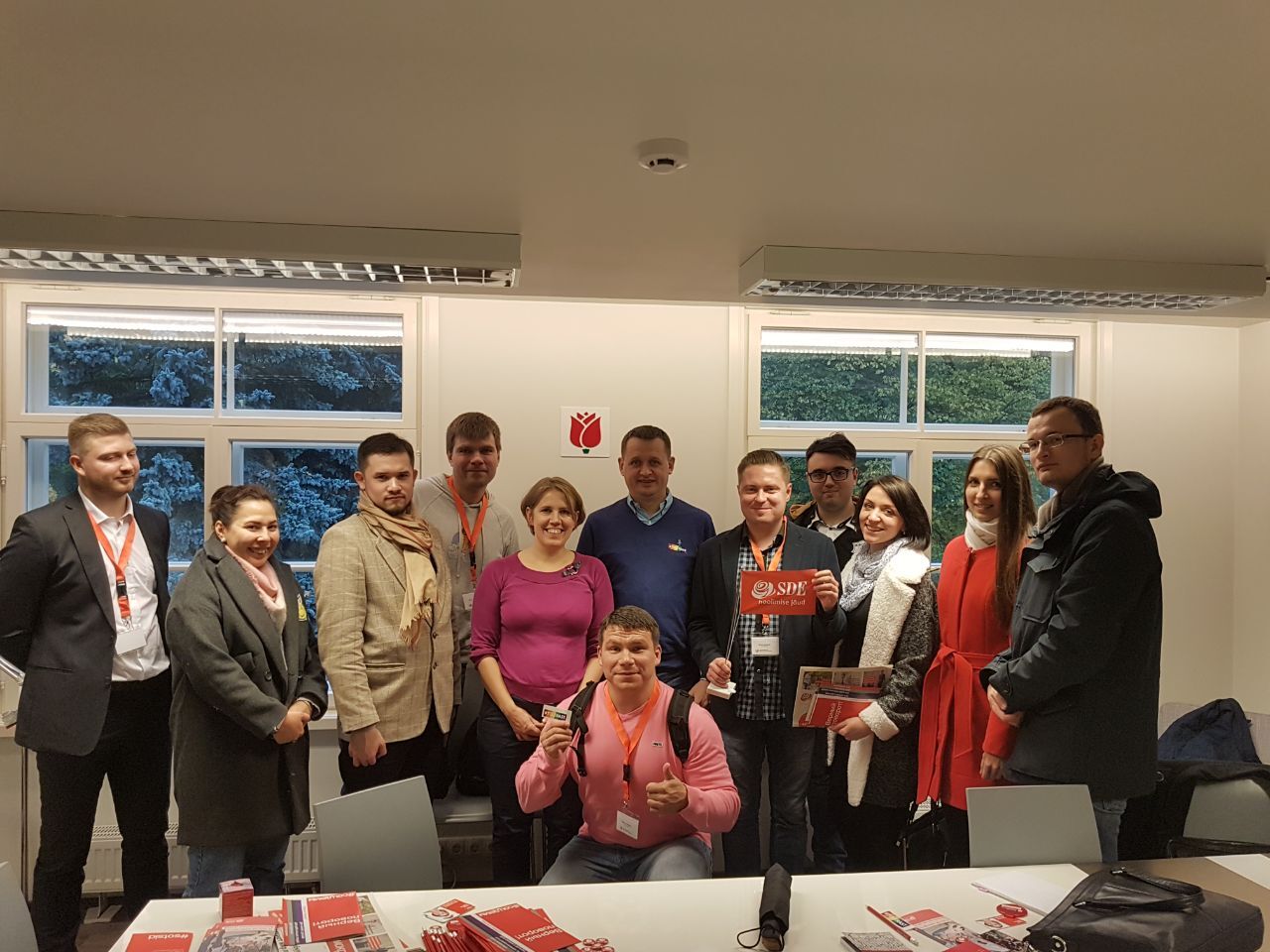 The group was accompanied on their trip across Estonia by well-known lawyer, human rights activist and politician Evgeny Krishtafovich, who provided the historical and political backdrop to the elections and how the country's party system operates.
The group visited around 10 different polling stations across the country during the course of their trip.  The Estonian elections are interesting from an observer's point of view as the country has recently adopted a system of electronic voting, in which each citizen uses their individual ID to vote online through a special website.
Having already studied and gained experience through observance of various Russian municipal elections, the team sought to compare their experiences with the way things are done in other neighbouring European countries.
Estonia has a large Russian minority, somewhere in the region of 30-40% of the population.  The majority of this population is concentrated in the eastern parts of the country, which still carry a heavy resemblance to their Soviet past.  These areas recently elected a centrist party which has close ties to United Russia, and has been implicated in numerous corruption scandals.
The Open Russia observers noted that in the western part of the country the elections took place peacefully and wilfully, whereas in the east the electoral commission was very uneasy about the presence of observers.  The team was repeatedly asked to "register" (which is not an official legal requirement) as well as causing a significant amount of alarm simply through their presence during the vote count.
The leader of the team of observers, Open Russia regional coordinator and member of the movement's council Natalia Gryaznevich commented saying "we've witnessed with our own eyes how greatly the population, the electoral committee and the general atmosphere all differ in these pro-Russian towns."
Estonia is taking measures to avoid a repeat of the Ukrainian crisis, which due to a political upheaval in the capital, led to the country being split down the middle between east and west both culturally and politically.  Whether the country will maintain political harmony between east and west will be an important question for the future security of both Russia and NATO.