Political Prisoner Defies Kremlin by Seeking Election to City Council
May 14, 2019
Rostov-on-Don – On Monday, Anastasia Shevchenko announced that she has nominated herself for the Rostov City Duma elections on 5 September, 2019. Anastasia, a single mother of two known by her friends and family as Nastya, has been under house arrest since 23 January, 2019. She faces up to six years in prison for taking part in public debates and organising a seminar.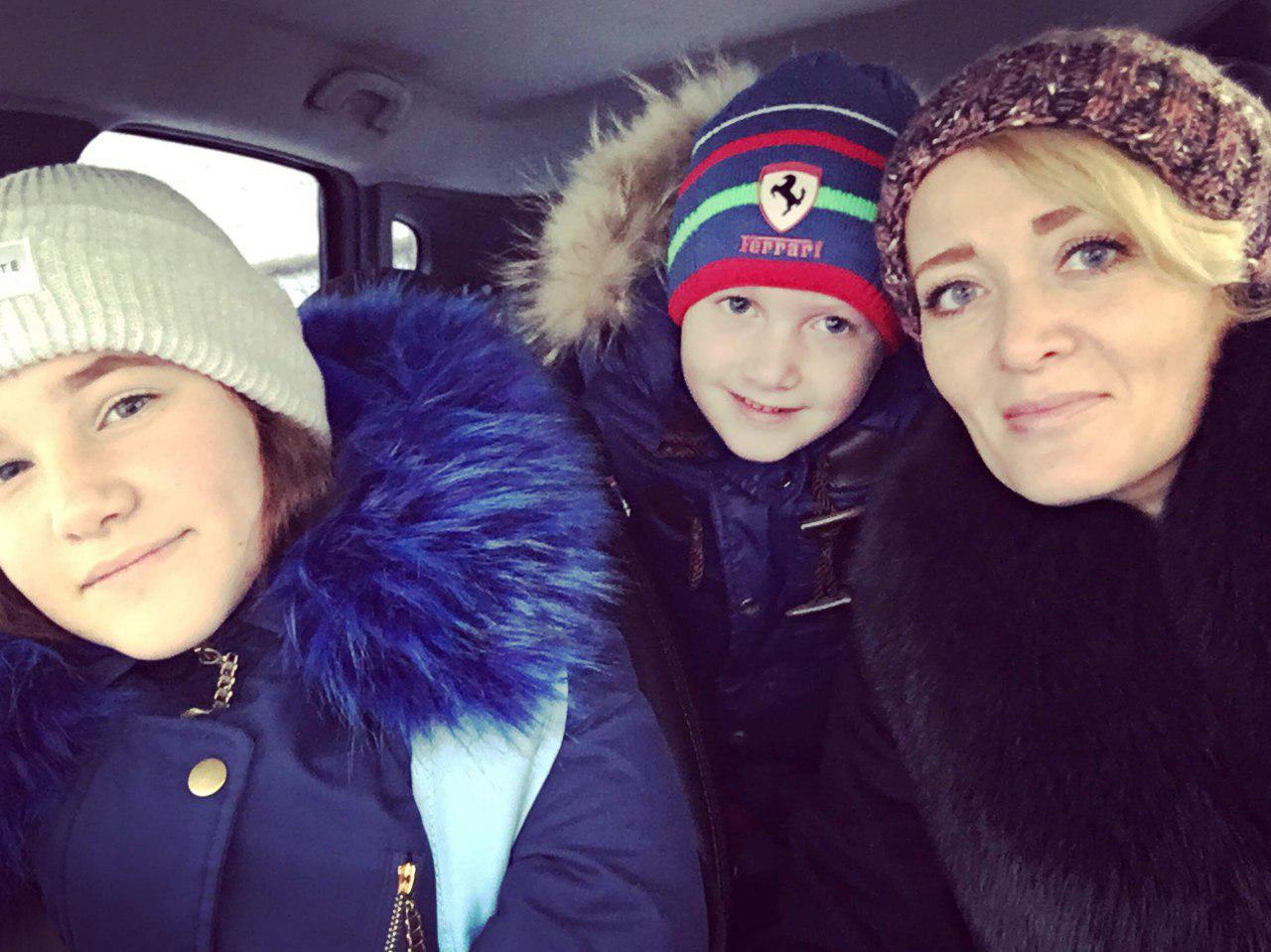 The opposition liberal party "For Change" has offered to help Nastya muster the political support required to register as a candidate in September's by-election. Nastya needs at least 1000 signatures (roughly one percent from the registered voters in the region where she wants to stand). As a respected and well-known person in Rostov, Nastya should have no issue achieving this; even if it is from the confines of her flat. However, there is every possibility that authorities will make the registration process as difficult as possible.
Anastasia Burakova, chairperson of Open Russia (Nastya Shevchenko sits on the Open Russia Federal Council, as well), in a statement on Facebook wrote that "[Russian] authorities are trying to 'shut up' active citizens. One way they try to do this is through [initiating] criminal cases. But in reality they are turning them into real politicians". The 27-year-old lawyer based in St Petersburg also confirmed that her organisation "is ready to offer Anastasia any possible help and work together to secure her right to vote".
Nastya's decision, announced by Burakova, to seek registration as a candidate in the City Duma elections is testament to her fearless commitment to building a brighter future Russia. When masked men turned up on Nastya's doorstep on a bitter January morning, she could have hardly anticipated that she would become the first of three victims of a new wave of political oppression unleashed by the Kremlin in 2019.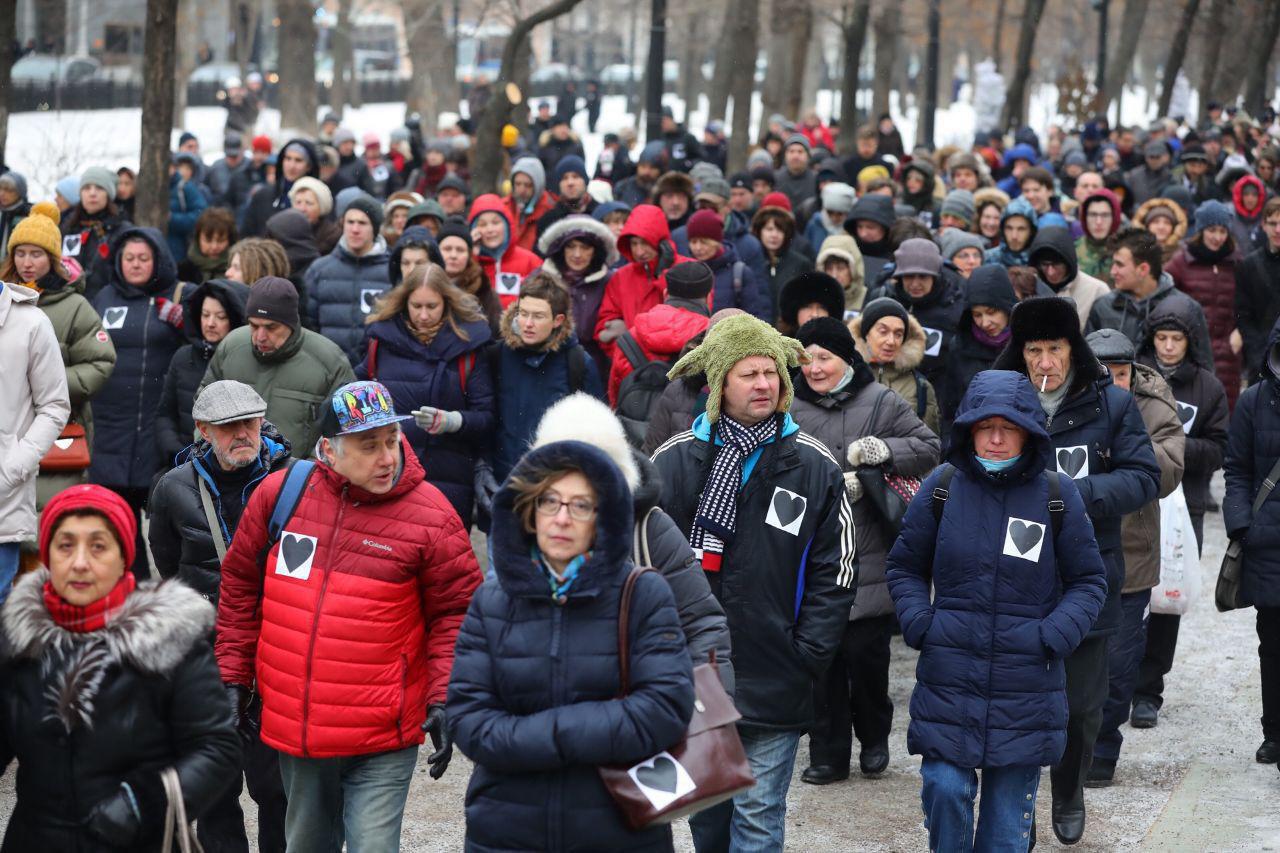 The men arrested Nastya in front of her two children; Misha, who is just seven, and Vlada, 14, watched with horror as their mother was marched off in handcuffs to a temporary detention facility where she spent the next numbing 48 hours awaiting her bail hearing. Needless to say, Nastya was subsequently placed under the strictest form of house arrest. She cannot leave her flat except in medical emergencies. Nor can she use the Internet or make phone calls.
Nastya – a journalist by profession – was charged under Article 284.1 of the Russian Criminal Code for cooperating with a so-called "undesirable organisation". This article was introduced by the Kremlin into Russian legislation in 2015 as part of a crackdown on Russian civil society. But Nastya is the first person to have ever been criminally charged under the Article.
Nastya's case sparked outrage in Russia and abroad. In Moscow thousands took to the streets in a march entitled "Mother's Fury". Participants wore black hearts as they marched solemnly through the city's snowy streets – a fitting backdrop for the march held in remembrance of Nastya's eldest daughter Alina, who tragically passed away on 31 January. Authorities prevented Nastya from leaving her flat to visit her dying daughter until the very last minute.
In addition, Amnesty International declared Nastya Shevchenko a prisoner of conscience, and 12 non-governmental organisations, including the Free Russia Foundation, the Human Rights Foundation and the Lantos Foundation, signed a declaration calling for Nastya's release. Two members of the US House of Representatives also published a statement condemning the Kremlin's treatment of Nastya as "callous and cruel".
Having locked her away from the world for nearly half a year, having left her family traumatised, the Kremlin would surely have been confident that Nastya would be demotivated and disheartened at the prospect of continuing her civil activism. However, Nastya's announcement has shown that the Kremlin truly misjudged and miscalculated the perseverance of civil activists in Russian society today.
Irrespective of the by-elections, Nastya is set to appear in court on 17 June. As it stands, she could be sentenced to between two and six years in prison, which would put an end to any aspirations of getting elected in September. In any case, Nastya's impressive defiance of the Kremlin is something to be revered by us all.