Putin Teams Up With Iran and Turkey to Decide Fate of Syria
November 23, 2017
On Sunday, Russian, Iranian and Turkish foreign ministers met in Antalya, Turkey in order to discuss their strategy for the settlement of the Syrian conflict.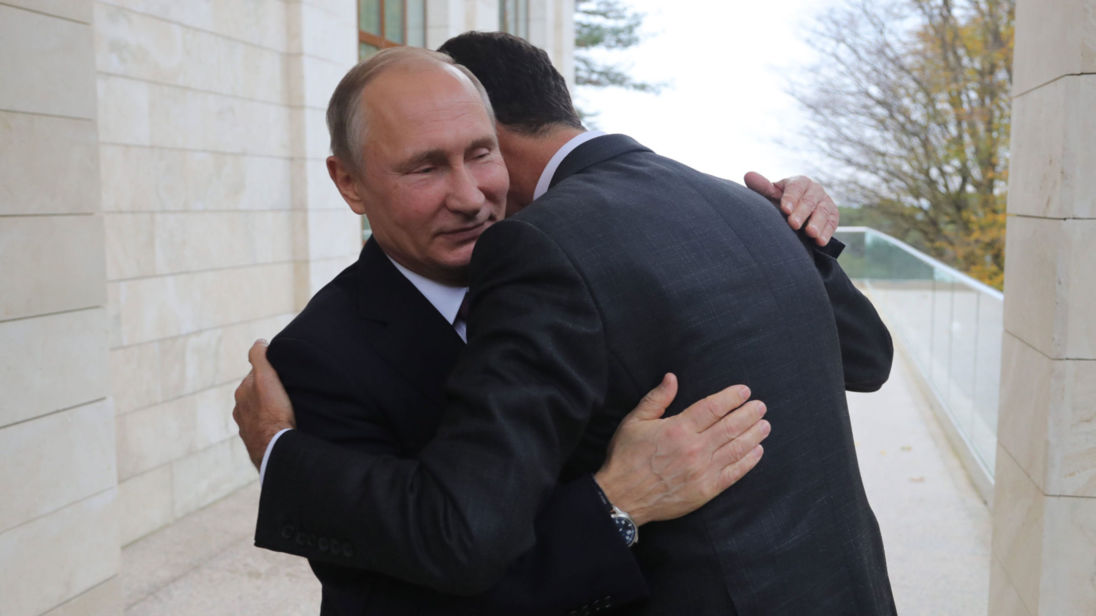 Sergey Lavrov, Mohammad Javad Zafir and Mevlüt Çavuşoğlu discussed the situation in Syria with a heavy focus on the creation and maintenance of so-called "de-escalation zones". In September, the guarantors of the Astana process, Russia, Turkey and Iran, announced the creation of four such zones in Syria, mostly in the country's south-western regions: in East Guta and in the region of Homs.
During the meeting all three sides reaffirmed their commitment to decreasing the level of violence in Syria in order to make it possible to end the military conflict and finally come to a political settlement. The war in Syria began in 2011 and since then the possible end of the military conflict was claimed more than once, previously back in 2016 Putin had stated his certainty of a forthcoming withdrawal of Russian troops from Syria. However, the foreign ministers agreed to make an effort to intensify the inter-Syrian negotiations under the aegis of the UN in Geneva.
Turkish foreign minister Çavuşoğlu stated that "Turkey has been cooperating with Russia since Aleppo and that they have achieved serious success."  Summarizing the meeting Sergei Lavrov claimed: "We met in order to discuss several questions in relation to the upcoming Summit with the Presidents of Russia, Turkey and Iran and we have agreed on all key questions."
The leader of the Assyria Patriotic Movement Ashour Givargis stated that he is also planning to take part in the congress, although he has not yet been officially invited. Givargis stated that "Assyrians will support the preservation of the sovereignty and territorial integrity of Syria as well as respect for their rights".
The congress of Syrian national dialogue will be held in Sochi on 22 November and, as Sergei Lavrov stated, should stimulate the direct negotiation between the opposition and the Syrian government.  Alexey Borodavkin, Russia's representative to the UN, said: "the main aim of the Congress has to be an updated Syrian constitution discussed between government and the opposition".