Questions Remain After Echo Moscow Attack
October 26, 2017
On Monday October 26 Tatyana Felfenhauer, deputy editor-in-chief of the radio station "Echo Moscow" was stabbed in a neck with a knife. The attacker claimed that he had experienced sexual harassment from the journalist though "telepathic contacts", though it has been established that the victim and the attacker did not know each other.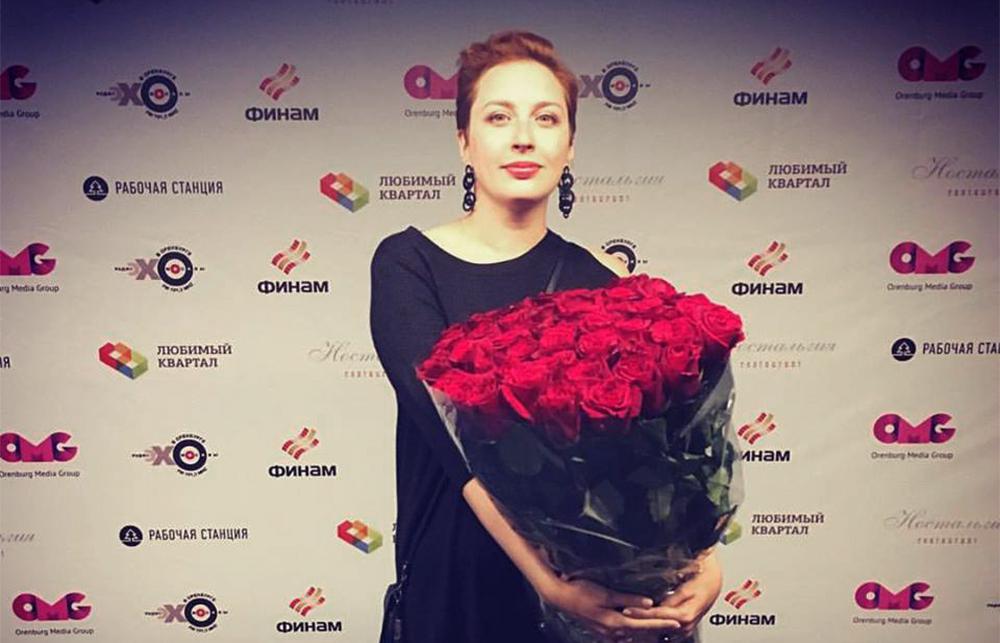 According to information provided by Echo Moscow an unknown man entered the main building of radio station using a hand drawn plan of the office with marks in English. He sprayed the security guards with pepper spray, entered the building and found Tatyana on the 14th floor. He proceeded to stab her in the neck, but before he managed to inflict further damage he was immediately apprehended by security and taken to the police station
Felfenhauer was hospitalized in a critical condition and doctors put her into an induced coma.  Her condition has since stabilized: she has been transported from the operation room to the hospital ward, her vocal cords have not been affected and she is receiving intensive therapy.
Later the same day it was established that the attacker's name is Boris Grits and that he has dual citizenship both in Russia and Israel. It is also stated that he is not officially registered to live in Moscow, and that he lives alone. Apparently he had dedicated his life to physics and was working for several years in the USA and Israel.  However, over the past few years his career in Israel was unsuccessful.
A trial was held the following day and a criminal case was filed against Grits for attempted murder. The court decided to keep him in custody until December 23.
Grits was also assigned a psychiatric examination. "I don't have registration in Moscow, but I am registered in Lyubertsy. I am not going to hide. So I ask you to assign me a milder measure of restraint." He partially acknowledged his guilt, adding that he admits he inflicted bodily harm, but denied having the intention to kill.
It has not yet been medically proven whether Grits has any problems with his psychological health, and so it is difficult to attribute any solid motive to the attack at this point.  Nevertheless, the attack shocked Moscow's journalistic community, which faces frequent threats and, in many cases, actual attacks.  Independent journalist Yulia Latynina, who also hosts a weekly radio show at Echo Moscow, was forced to flee the country in September after attackers set fire to her car.
Latynina penned an article soon after the attack on Tatyana Felfenhauer at Echo Moscow in which she posed the question "Was Grits just a psychopath, or a psychopath who someone was using?"  Latynina drew attention to the vast evidence that the manipulation of psychopaths in order to carry out attacks has historically been not an uncommon tactic for various secret security services.
Aleksey Venediktov, editor in chief of Echo Moscow, also stated that history shows plenty of examples where the authorities deliberately opened the door to mad people, not always knowing what consequences it could bring.
Boris Grits stated that he had had a telepathic contact with Felfenhauer since 2012. He also claimed that for the last couple of months she had "sexually harassed" him. "She plagued me every night using a telepathic contact."
Journalists also discovered that Boris Grits was writing an online diary in which he had several publications about Felfenhauer. The latest one was just 3 days before the attack took place.  Some of his writings claimed that Tatyana was "looking for opportunities to affect my heart. She is experimenting with stopping my breath for a long time already. She is not using me only for a sexual harassment, she is threatening my life." He wrote that he was seeking the help of a psychic. He noted that he is coming to Moscow in several weeks and that if Felfenhauer does not stop, the consequences could be harmful for her.
Former colleagues of Grits claim that he does not suffer from psychological illness. However, his relatives claim that in the last couple of years Grits began to develop severe problems and often complained that he was being followed.
Head of the Russian Union of Journalists, Vsevolod Bogdanov denied the possibility that the attack took place on political grounds.  However, in contrast to this the independent Union of Journalists claimed that the state TV channel "Russia 24" must bear some of the responsibility, as they have repeatedly accused "Echo Moscow", as well as Felfenhauer in particular, of cooperation with foreign non-profit organizations (officially classed as 'foreign agents' in Russia). "We believe that stories such as these stir up aggressiveness and anger towards our colleagues and they could have provoked an unstable person to carry out an attack on Felfenhauer."
Attempts have been made to strengthen security at Echo Moscow, especially after numerous attacks on Yulia Latynina.  Another Echo Moscow journalist Alexander Plyushchev revealed that all Echo Moscow journalists receive threats on a daily basis.
On October 11 Russian state TV station Russia 24 aired a programme called "Echo of the State Department" where they attempted to show the close relationship between Echo Moscow and foreign non profit organizations, claiming that they are trying to transmit a distinctly "pro-Western position" in advance of the Russian presidential elections due to take place in March next year.
Russia 24 journalists also claimed that Echo Moscow's cooperation with foreign non-profit organizations with "questionable" financial sources is becoming "more dangerous than ISIS." The following day "Russia 24" released another episode where Felfenhauer was accused of "working for the West". Tatyana Felfenhauer is well known for being an independent opposition journalist and has been a sharp critic of the Putin regime.
Journalists who dare to think independently, or as Kremlin propaganda would say: "work with the West", have long been in danger in Russia. As presidential elections in Russia draw nearer, journalists who fail to abide by the rules set out by the Kremlin and its media empire will face increased threats both to their autonomy and their lives.  It is too early to conclude whether Felfenhaur's attacker was either manipulated by someone or colluded with others, but the extent of the planning involved to locate and attack the Echo Moscow journalist at her place of work raises interesting questions.