Russian Authorities Yet Again Extend Anastasia Shevchenko's Detention
June 17, 2019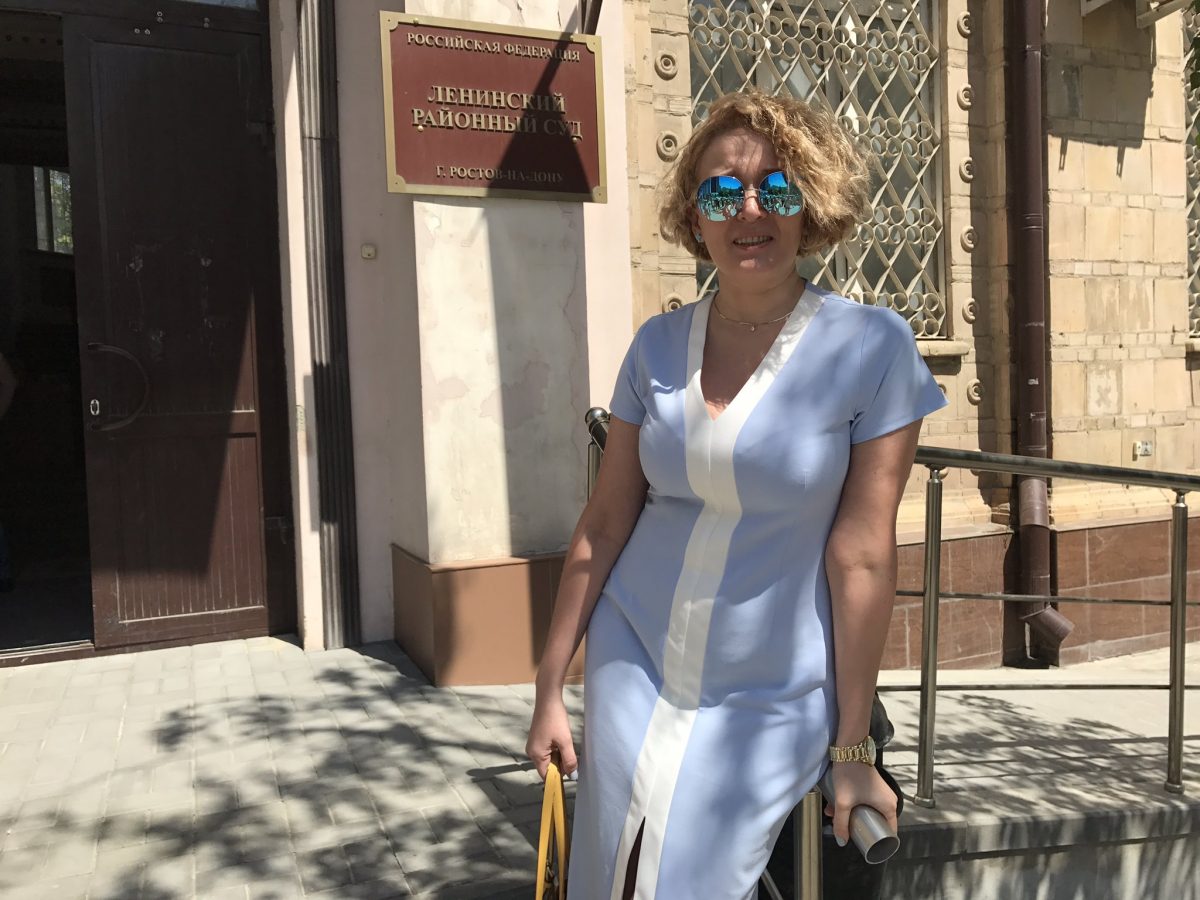 On Friday 14th July, the Leninsky District Court in Rostov-on-Don ruled to arbitrarily extend the Kremlin's illegitimate detention of Anastasia Shevchenko for another 3 months. The ruling is just the latest in a series of shameful abuses the activist has endured on Putin's watch. Known to her friends and family as Nastya, she has lived under house arrest since 23rd January 2019 but was informed today that she will now remain there until at least 17th September. There was a chance that she would be realized from her detention today, despite still facing charges. This is the second time that she has been made to endure the psychological torture of having the prospect of freedom torn away from her, as her sentence was already extended in March.
This concluded an all-round reprehensible week for the Kremlin, after the Russian authorities had to admit fault in the failed attempt to frame investigative journalist Ivan Golunov on fabricated drug charges. After the charges were dropped against the journalist, initial celebrations were tinged with sadness, as despite the jubilation there remains hundreds of political prisoners still suffering under the repressive methods of Putin's Kremlin.
Whilst stories like Nastya's make for difficult reading, there is a some hope to be taken from it. Due to Nastya's strict confinement, her daughter, Vlada, who turned just 15 in May, has had to step up and take on many family responsibilities. Despite suffering the loss of her sister this year, this remarkable young woman says she has been her mother's voice to the outside world. This week Nastya was honored with the 2019 Boris Nemtsov Prize for Courage. In her mother's absence, the teenager bravely accepted the award and gave a speech on her behalf. The message here is clear, despite their efforts, the Kremlin will always fail to crush the spirit of those like Nastya. Channeling her mother's undoubtable strength, Vlada proves that whilst the Kremlin's repressive policies may quieten them for a time, they will never succeed in fully subordinating the Russia people.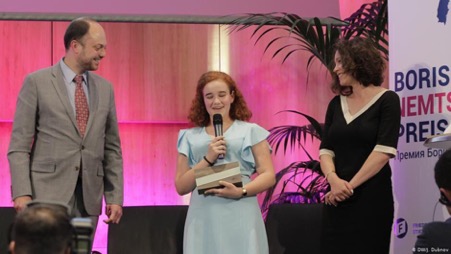 Nastya's case rose to prominence by being the first of its kind. The activist became the first ever person to be charged under the notorious "undesirable organisations" law. Nastya's "crimes" include participation in a public debate and organising a seminar. As is clear, Nastya's treatment is entirely unjustified and she has committed no recognizable crime. This brave woman is being persecuted for taking an active involvement in resolving her country's political problems.
The severity with which the authorities have enforced Nastya's detention is baffling and at times abhorrent. On January 31st, a week into her sentence, Nastya's eldest daughter become seriously ill. Despite desperate pleas, the authorities refused to allow the activist to tend to her daughter's bed side. Tragically, her daughter passed away shortly after, with Nastya being restrained from seeing her until she had hours left to live.
Whilst under house arrest Nastya is allowed no contact with the outside world. She cannot use a telephone or the internet. Nor is she able to work, placing Nastya and her family under increasing financial strain. Nastya's mother, Tamara, has had to come out of retirement to work in order to assist her daughter in her time of need, yet the family is heavily reliant on donations from the Russian public and supporters.
Since these charges were made against Nastya, an additional three criminal cases have been opened against Open Russia activists. Paediatric surgeon from Krasnodar Yana Antonova has been charged under the "undesirable organisations" law, and Yekaterinburg journalist Maksim Vernikov and former history lecturer Anton Mikhalchuk from Tyumen are both suspects in separate cases.