Russian Blogger Promises Revolution on November 05 2017
November 3, 2017
Exactly 100 years after the Russian Revolution, on Saturday the 5th of November 2017 former Duma deputy for Saratov region Vyacheslav Maltsev has promised to initiate yet another revolution in Russia.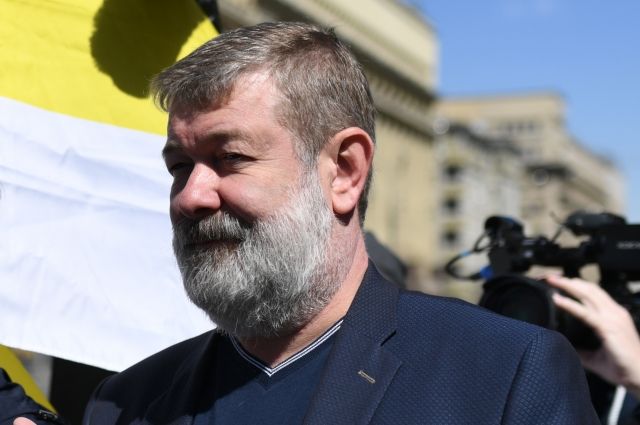 According to Maltsev, on November 5 his supporters will gather in cities across the country and "refuse to move until Putin and his gang leave office."  Maltsev also added that his supporters must be vigilant in resisting arrest and must not "surrender their own."
Maltsev's plan, which was first announced through his Youtube blog in 2013, is set to coincide with the centenary of the Russian October Revolution, which led to the overthrow of the Russian monarchy, and the imposition of a dictatorship of the proletariat.
The revolution is set to take the form of a "people's referendum", in which those gathered for the event will give a "show of hands" calling for Putin's resignation.
The name of Vyacheslav Maltsev's movement is called "Artpodkotovka", and is not officially registered in Russia as a political organisation.  In fact, Maltsev claimed that the 'movement' is nothing more than a Youtube channel.
The movement itself is a collective of people who are calling for Vladimir Putin to leave office, as well as to find a peaceable solution to the Ukraine crisis.  Under the slogan of "We're not waiting, we're preparing", Artpodgotovka presents a more hard-line approach to protesting the Russian political elite.
On June 4 2017 Maltsev's movement was added to the list of 'extremist organisations' in Russia for alleged "calls to extremism." Since this time, numerous supporters and associates of Maltsev have been arrested and have faced constant harassment from the authorities for little more than expressing their opinions.
Regardless of the fact that Maltsev's call for a revolution may seem a little farcical, the Russian authorities have taken an unusually harsh position against the movement.  Alexey Politikov, who was represented in court by Open Russia, was sentenced to two years in prison for his affiliation to the Artpodgotovka project.