Shortlist for 2019 Journalism as a Profession Awards Announced
October 17, 2019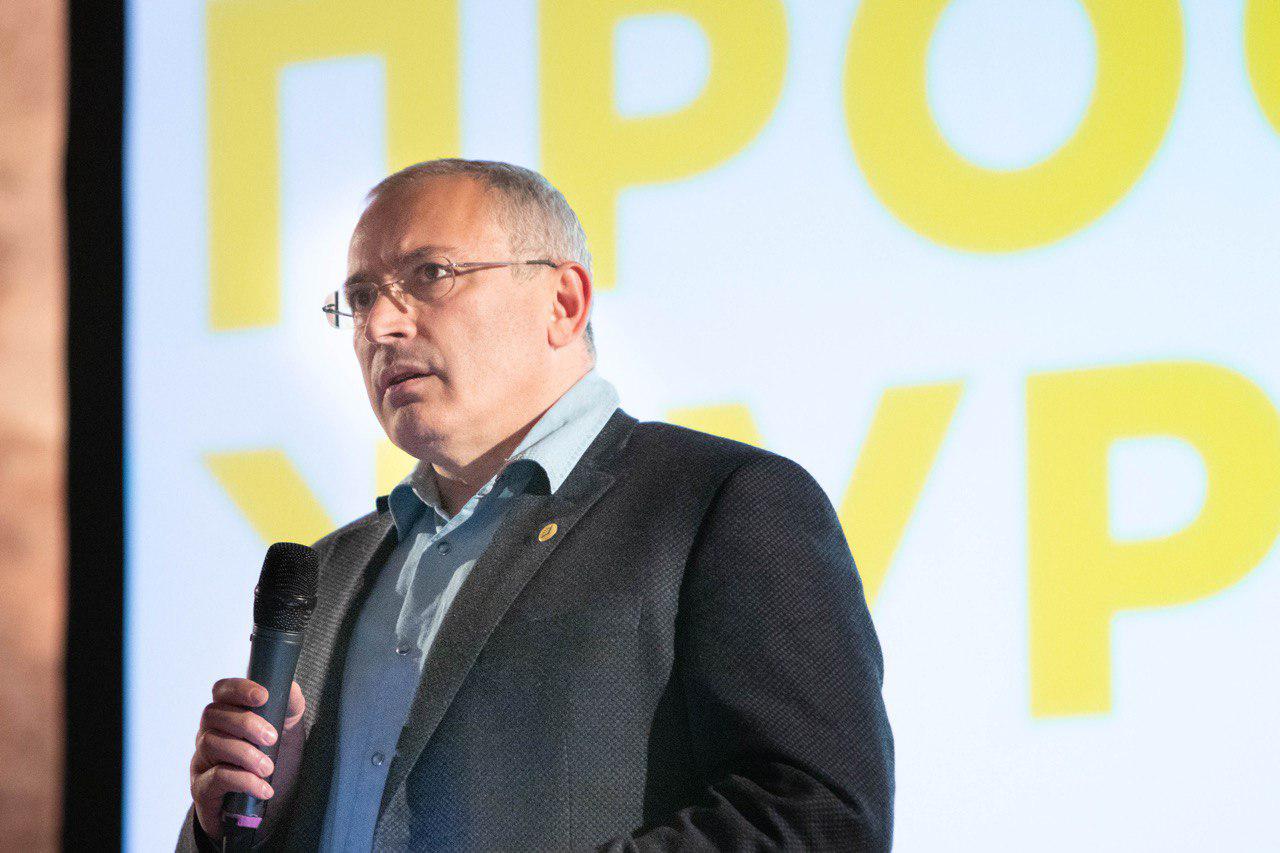 The Journalism as a Profession awards is an annual event where journalists, editors and other prominent figures from the media commenty come together to celebrate the best of Russian-language journalism. Many journalists in Russia are forced to work as mouthpieces for the Putin regime. But the Journalism as a Profession awards are designed to promote the work of those journalists brave enough to produce critical investigations into and reports on the stories Kremlin-backed outlets aren't allowed to cover. This year's award ceremony will take place on 16 November in the German capital of Berlin.
From the some 300 nominations made for Open Russia's 2019 Journalism as a Profession awards, the expert panel has drawn up a shortlist, divided into seven categories and consisting of 35 finalists.
1. Investigation
– Denis Korotokov. The Chef likes it spicy: Why misfortune befalls Yevgeny Prigozhin's enemies. A story of several frame-ups. Published in Novaya Gazeta.
– Yuliya Lukyanova, Mikhail Rubin, Maria Zholobova, Roman Badanin. The CSJC Party. An investigation into how the Russian Liberal Democratic Party became a business venture for Vladimir Zhirinovsky's family and friends. Published by Proekt.
– Irina Pankratova. Beglov's Grey Cardinal. The connections and companies of St Petersburg's most powerful public official. Published by The Bell.
– Ivan Golunov. Who owns Moscow's cemeteries. How businessmen from Stavropol controlled the capital's funeral market — and what the FSB has to do with it. Published by Meduza.
– Yulia Suguyeva. "Keep the bodies for yourself". The story of eight friends who were kidnapped in Dagestan and then shot and burnt in Chechnya. Published in Mediazona.
2. Report/Panorama
– Nikita Sologub, Yelizaveta Pestova. "She didn't know what it meant to get arrested in Russia". The story of Naama Issakhar who wanted to fly home to Israel, stopping over in Moscow, but ended up in a pre-trial detention centre on contraband charges. Published by Mediazona.
– Irina Kravtsova. The woman with a green accordion. The story of a music teacher who died alone and whose body lay unfound in her apartment for 13 years. Published in Meduza.
– Svetlana Lomakina, Ksenia Ivanova. "Don't die, don't worry". Published by Takie Dela.
– Konstantin Salomatin, Shura Burtin. The clockwork mandarin. Published in Ekspert.
– Ilya Azar, Anna Artyemyeva. The Motherland and some sushi. How a city of Japanese immigrants from the Kuril Islands gets by without Russian's money. Published by Novaya Gazeta.
3. Interview with photos
– Yulia Bishnevetskaya, Misha Yashnov. In search of a genius from a Soviet madhouse. Published in Meduza.
– Mikhail Rubin, Maria Zholobova, Roman Badanin. A portrait of Alexei Gromova, the head of Russian state propaganda. Published by Proekt.
– Anastasia Yasenitskaya. "There was a Vladimir Vladimirovich, but he was killed and eaten". The life of a rural activist who was fined for the post, "Putin is not an fairytale ******* [vulgar form of halfwit], but a real one. Published in Mediazona.
– Alexei Pivovarov. A full interview with Zakhar Prilepina. Published by Redaktsiya.
– Natalia Rostova. Valentin Yumashev: In the nineties, the Presidential Administration did not bully journalists. Published in When Russian media bloomed. The Yeltsin Era. 1992-1999.
4. Op-ed and analysis pieces
– Andrei Zayakin, Alexei Smagin. Judges take us for fools. The data department and volunteers from Novaya Gazeta found 50,000 court rulings that coincided almost word for word with at least one other ruling. What does this mean? Published in Novaya Gazeta.
– Alexei Polikovsky. Voices of the Saur-Grave. War can only start after the idea of it has been thought up by an official in power. Published in Novaya Gazeta.
– Mikhail Shubin, Andrei Kaganskikh. Masks, modulators and testimonies via Whatsapp: the secret witnesses of Russian courts. Published by OVD-info.
– Gleb Moryev. "Who said 'but'": how Iosif Brodsky fled the USSR. Published in Colta
– Andrei Pavlichenkov. Letters from a dead village. Published in Batenka, da vy transformer.
5. Regional Media
– The regional kings of government contracts: who makes the most from construction contracts, hospitals and roads. Published by 7×7.
– Larisa Muravyeva, Denis Bevz. Yar. Kolnashevshaya Tragedy. Published by TV2.
– Maria Ivanova. It's watertight: how one office crushed half of the funeral market in Chelyabinsk. Published by 74.ru.
– Timofey Butenko. Energetic guys: how businessmen from Moscow "write off" their debts for electricity in the regions. Published in Versiya Saratov.
– Roman Romanovsky. Paying for shit. Published by rugrad.eu.
6. Video documentary
– Maria Pogrebnyak, Anastasia Kulagina. Moscow's Chernobyl: the south-east highway on a nuclear burial ground. Published by MBK Media.
– Sergei Yerzhenkov, Ilya Zhegulyev. Ze! From Krivbass to Donbass. Published by Meduza.
– Zosya Rodevich. The survivors. One year on from the Kemerovo tragedy. Published by Romb Media.
– Yuri Dud. Remember Beslan. Published by VDud.
– Alexei Pivovarov. The Khachaturyan Case: why it matters to everyone. Published by Redaktsiya.
7. Non-format
– Yelizaveta Yaznevich. To be precise: open data for decision-making: ratings for regions, analytics and a catalogue of nonprofit organisations.
– Yulia Schastlivtseva, Dmitry Shabelnikov, Linor Goralik. A story without stereotypes. Published by Glasnaya.
– Serafima Butakova. Between Petersburg and Transcaucasia: the lives of the children of immigrants from the nineties. Published in Bumaga.
– Anastasia Lotaryeva. You can't love like that. How to live and love in a psycho-neurological hospital. Published by Takie Dela.
– Semen Sheshenin. Ostarbeiter. Published in Batenka, da vy transformer.