Systematic Torture of Sexual Minorities Continues in Chechnya
October 19, 2017
A series of investigations and confessions have revealed the extend of Chechnya's war on sexual minorities.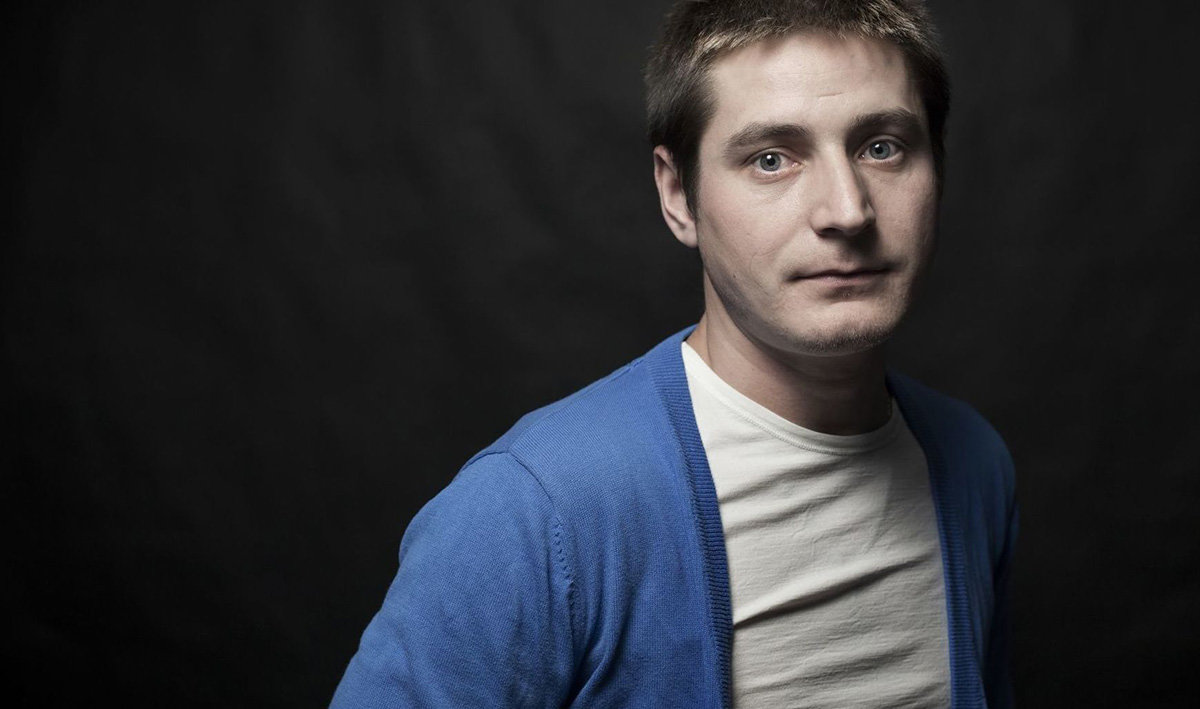 Earlier this year in April Russian independent newspaper Novaya Gazeta published an investigation called "Honour Killing". It claimed that over a hundred men suspected of being gay had been arrested and subjected to torture in the Republic of Chechnya.
The Chechen Republic, which is officially a part of the Russian Federation, is well known for being a heavily conservative Muslim stronghold; practically its own miniature kingdom with its own Sultan, Ramzan Kadyrov. Recent revelations have left little doubt that belonging to a sexual minority group in Chechnya is equivalent to the death sentence. Although, it judging by Novaya Gazeta's investigation it seems like what is going in Chechnya is a type of forced extermination.
Novaya Gazeta's investigation revealed an embarrassing and painful truth for the Russian authorities. It is said that hundreds of gay people were arrested and beaten.  Among those who were arrested are members of a mufti group (a religious organization responsible for spread of Islam), including famous and influential people, as well as two famous Chechen TV presenters. In response people who felt they may become a target were shutting down their social media pages and deleting private correspondence all over the republic.
Chechen citizens who become targets of these death-squads – even if only on suspicion of unconventional sexual orientation – have a little chance for survival.  Honour killing is traditional in some of the more conservative elements of Chechen society – this tradition, common in numerous other Islamic countries, requires the blasphemer's family to kill him for the shame caused by his actions.  For this reason the young men affected by the recent events have few places to turn to for help or shelter.
In the beginning of March 2017, Russian LGBT activists and members of GayRussia.ru planned to carry out a series of parades.  Unsurprisingly, the authorities refused to give permission.  As a consequence the story was taken up by national media, and stirred an unforeseen reaction in Chechnya.  Protests immediately flared up across the Caucasus region where people were filmed in a state of furore, calling for people of homosexual orientation to be killed.
Nikolay Alexeev, leader of GayRussia.ru claimed that he began to receive death threats.  When a Novaya Gazeta correspondent told him that the refusal to allow the gay-parade provoked serious retaliations against gay people in Caucasus, he answered that the information was "unverified".
In response, Novaya Gazeta, together with GayRussia.com, organised the evacuation of hundreds of persecuted people who fell victim to the ensuing persecution. But despite multiple attempts to attract the attention of the Russian investigative committee, their pleas fell on deaf ears.
On April 19, Ramzan Kadyrov held a meeting with Vladimir Putin where he stated that the investigation, which by that time had become an international news sensation, was fabricated and full of lies.  President Putin also declined to give any proper comment on the issue. On contrary, he praised Kadyrov's actions and said that regardless of a few issues in the Republic of Chechnya, they are being solved effectively.
The tactic often employed by the Russian authorities is to ignore calls to action on issues of human rights abuses and pretend not to know what's going on.  The president's spokesperson Dmitry Peskov distanced the presidential administration still further when he claimed that Novaya Gazeta's sources still required fact-checking.
Press secretary of the Chechen president Alvi Karimov commented on the revelations: "The following statement is a lie – it is impossible to arrest those who doesn't exist in the republic." He also added: "If there were such a people in the republic, security services would not have any issues with them, as their families would have sent them so far away that they'd never come back."
Ramzan Kadyrov has always been open about his opinion on gay people, even avoid saying this word in all of this interviews. Talking with HBO he said: "There are no gays in Chechnya. If there are, please take them far away from us to Canada. Blessings to Allah – just get them away from us." Does the following statement is not the best evidence of endless gay torture on the territory of republic?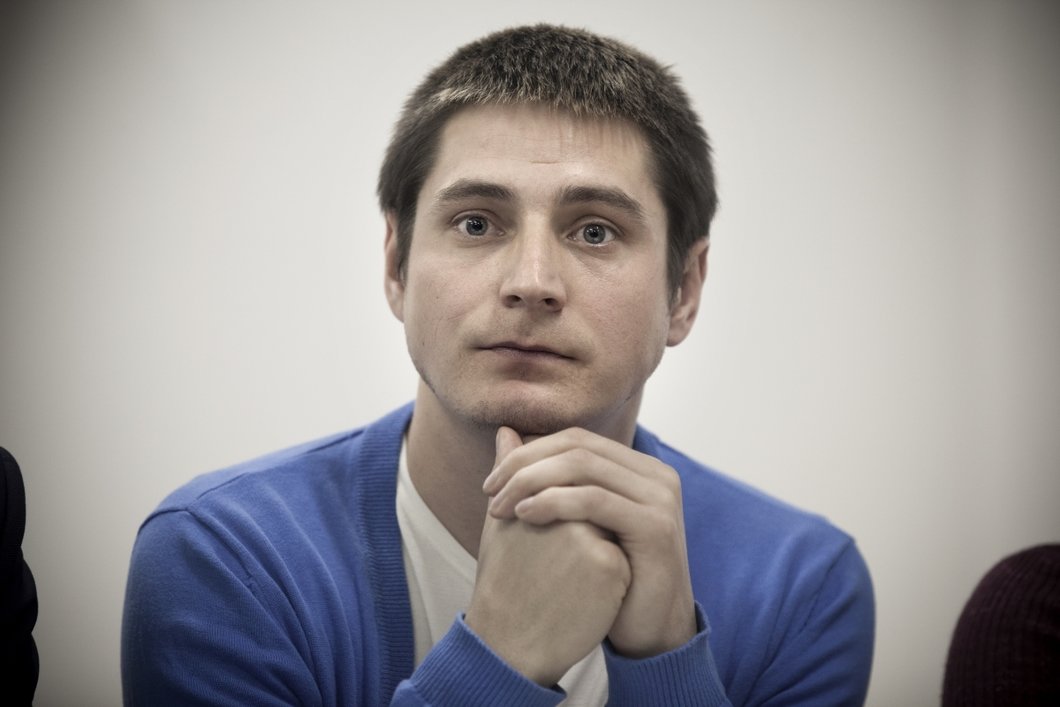 6 months later, one of the men tortured in Chechnya decided to come forward and speak out. Maksim Lapunov was tortured in the basement of a Chechen prison for 12 days under horrifying circumstances, and was forced to sleep on a cardboard box covered of blood stains.  Maxim had moved to Chechnya in 2015 from Omsk, Siberia and was engaged in small-scale business. He never used to hide the fact that he is gay and claims that he never knew that people in Chechnya are intolerant towards gay people.
He stated that late one evening a Chechen man approached him acting in a very friendly manner, then another joined them. They forced him to get into their car and said that they will explain everything in the police office. "They took me to the office and before leaving the car they pulled a bag over my face. When they took it off I was in a room with police officers and two more Chechen men."
"I remember the leader. He was around 50 with short hair and long ginger beard. Dressed in a Muslim dress with beads in his hand. He had my phone in his arms and was reading through all the messages. He asked do I know why I am here – I said no. He started to ask do I have a girlfriend/boyfriend and I refused. He read all the messages where it was evident that I am gay. He asked have I ever had a sexual relationship with someone in Chechnya – I neglected. He ordered me to be interrogated and beaten up until I told them everything I know."
Maxim was then taken to another room, where one of the men picked up a plastic water pipe made of PVC and was threatening to beat him while another was playing a role of a "good cop" asking him not to worry and that it's better to cooperate. "They had been looking through my phone and asked me to reveal people I used to have sex with. I had to reveal one Chechen guy and asked him to meet with me. I expected he would understand that something is wrong."
Maxim spoke about how he saw his friend being beaten, and that he was made to stand and watch. "I was left with 3 officers in a small room… the floor was covered in blood.  They had been hitting me with pipes. They brought one of my partners into the room and asked us to tell them in details how we used to have sex. They beat us so hard that I could hardly stand from the pain."
There were a lot of people going in and coming out from the basement – every single day he could hear their screams. Maxim revealed how they were tortured with electricity too.  "On the 4th day, one of the officers came to me and said that parents of my friend had come and he will be released and "taken to France." He came to say good-bye. One of the officers told me afterwards that "take to France" means shooting."
After 12 days he was finally released and asked to leave Chechnya. They took him back to the office ginger bearded officer's office and threatened that if he told anyone about what had happened they will find him and put him in prison. "They brought a gun and forced me to hold it, in order to leave my fingerprints. I had to fill some documents and say on video who am I, where I came from and with whom I used to have sexual connections.  They bought me tickets and I went back home."
However, the story of Maksim's torture ordeal did not finish there. After several months two cars of Chechen men turned up at his house. His family managed to hide, but it was evident that they were looking for something in the flat. Despite the fact that he is no longer in Chechnya, his life is still under threat.
Tatyana Moskalkova, Russia's human rights ombudsman, believes that a proper investigation will help. But none of the guarantees discussed during her meeting with Vladimir Putin on May 5 were brought into action.  This is not the first time that such negligence has been shown to human rights abuses, or abuses of power in Chechnya.  But until the Kremlin begins to take these matters seriously, there is little hope for safety, let alone justice.