Tallinn Conference Elects New Leader Of The Open Russia Movement
April 18, 2017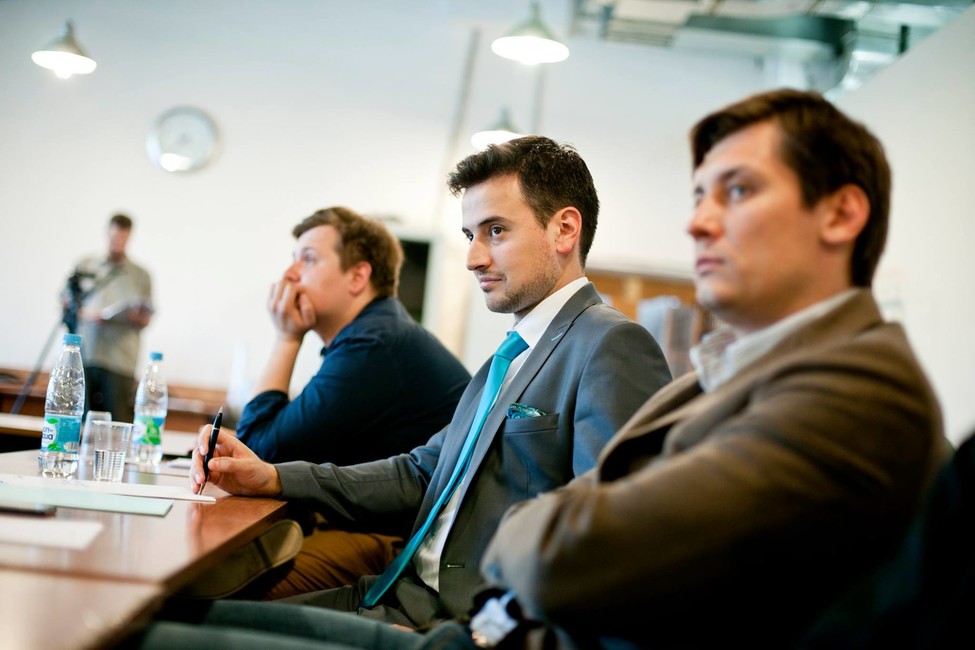 After a long weekend of discussions, lectures, voting, vote-counting and re-counting; a new leader of the Open Russia movement has been elected. Aleksandr Soloviev, former assistant to State Duma deputy Dmitri Gudkov, joined the Open Russia movement in 2016 and now finds himself in the driving seat, setting the agenda for the year to come.
The election of the new leader and federal council took place in Tallinn, Estonia as a part of a conference organised by the Open Russia movement. In line with the principles of the movement, Khodorkovsky had promised during the movement's inaugural conference to step down and allow fresh talent with new ideas to take control and thus ensure a regular, healthy exchange of power: "Open Russia is not Khodorkovsky; it is all of us."
Aleksandr Soloviev, the young and well-dressed coordinator of the Open Law initiative, describes himself as a "neutral" person, not pledging allegiance to any particular centres of power, and "able to build relations between different types of people." This new, diplomatic face of the Open Russia movement promises to be open to "any democratic forces that seek the establishment of a state governed by the rule of law."
As Mikhail Khodorkovsky reveals his support for Alexey Navalny in the 2018 Russian presidential elections, the movement aims its agenda at uniting Russian civil society and raising awareness through demonstrations and social action, as well as working day-to-day with existing civil institutions.
Another highlight of the long weekend was the announcement of the official ENOUGH demonstrations, due to take place later this month across a number of Russian cities. The campaign, which originated as a social-media awareness movement in late March, seeks to mobilise those in Russian society who stand against Putin's government and are demanding he refrain from running for an unconstitutional fourth presidential term.