The MBK Productions short documentary film "Anastasia" got shortlisted for an Oscar 2023
December 23, 2022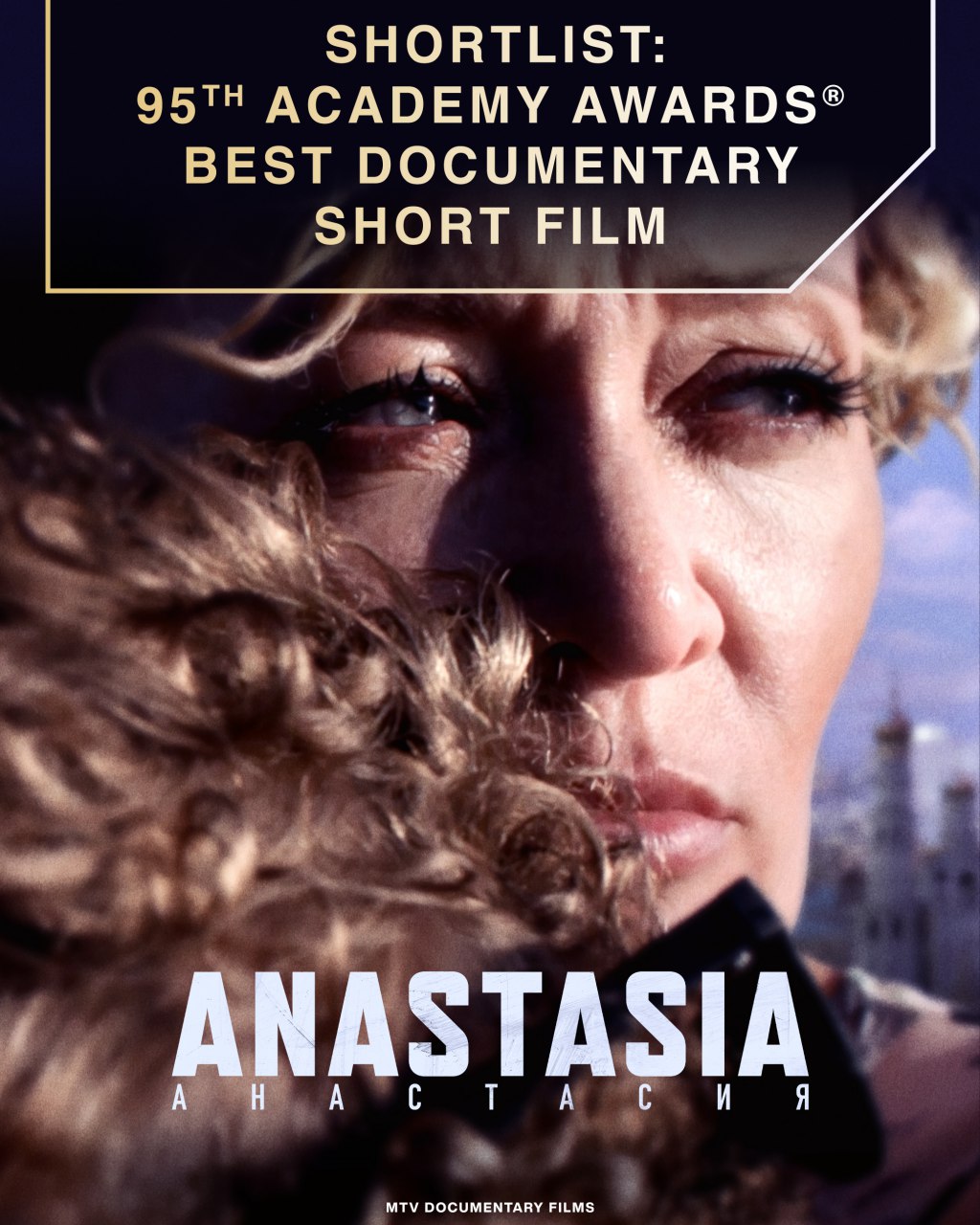 Dear friends,
we would like to share with you just before the holidays celebrations start the great news, that the short documentary film "Anastasia" got shortlisted for an Oscar 2023, the 95th Academy Award.
The film was proudly supported by the Khodorkovsky Foundation and The Future of Russia foundation and co-produced by MBK Productions, a new film company founded by Mikhail Khodorkovsky as part of his media group.
The documentary film tells the story of the "Open Russia" activist Anastasia Shevchenko, the first activist to be prosecuted under Russia's 2015 law against "undesirable organisations," a single mother of three, who was arrested and detained under house arrest for two years for speaking out against Kremlin. During her imprisonment, she had to deal with something no parent should have to face, her daughter Alina dying alone. "Why my daughter? Why children? This is "Putin's irrational cruelty" Shevchenko said during her interview with CNN anchor Isa Soares.
As Anastasia travels across Russia by train, she comes to grips with her loss and realises that the only way she can continue fighting for freedom is to leave her homeland forever.
"Putin wants most of all to destroy your hope because if you stop hoping you will stop fighting."
Anastasia Shevchenko
And while we rejoice about the announcement from The Academy, the court in the Russian city of Rostov-on-Don has replaced a suspended sentence for Anastasia with a three-year prison term.
The story of Anastasia Shevchenko's courageous battle against the Putin regime, for political reform and its tragic ramifications, chronicled in the award-winning documentary short film ANASTASIA, is streaming now on Paramount Plus, where it is now available in US and from January 5 in other English speaking countries.
ANASTASIA https://www.anastasiafilm.com/
Director: Sarah McCarthy
Cinematographer: Denis Sinyakov
Producer(s): Sasha Odynova, Sarah McCarthy & Maria Logan
Executive Producers: Sheila Nevins, George Chignell, Fiona Stourton