"The Tsar is too far away"
May 27, 2016

"The Tsar is too far away"
The United Russia primaries were held nationwide last Sunday. Think of them more as a fancy dress parade than the genuine competition taking place in the US. Oh! But how one would have wanted to be a fly on the wall at some voting stations.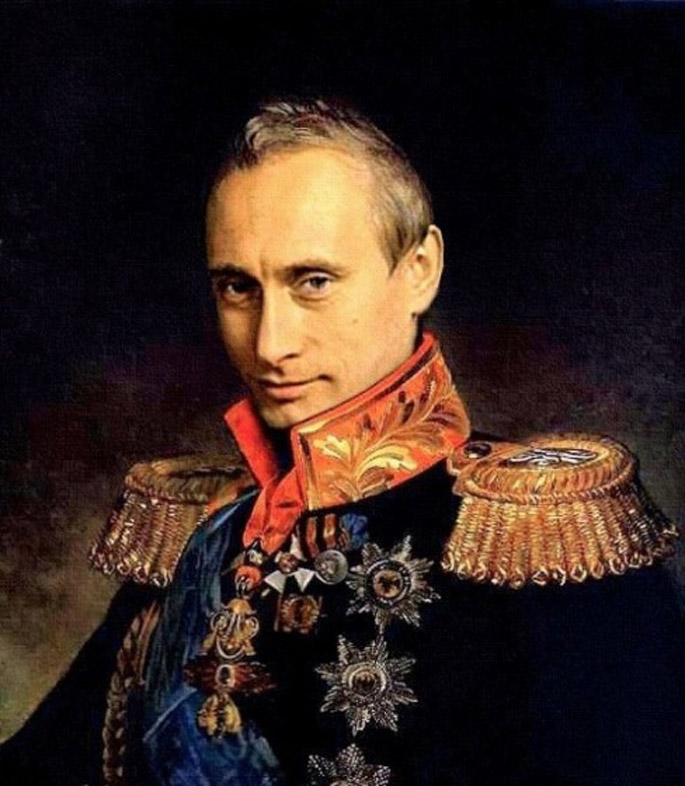 Workers at a remote fish plant on the Far East island of Sakhalin couldn't get to the polling station, so the ballot box was helpfully brought directly to them. As they wiped their greasy hands and lethargically cast their respective votes, observer Anna Petrova remarked that certain individuals – clearly outsiders – were entering the plant with the intention of voting. Petrova took a few photos of the "visitors" on her phone, and went to see the plant director – only for the latter to hit the elections observer before attempting to strangle her.
Having managed to flee, Petrova called the police; meanwhile, the local branch of the party dubbed the incident "unexpected." Perhaps "part of a trend" would have been a more apposite phrase to use, for on Sunday this sort of thing was happening up and down the country. Mass ballot-box stuffing was reported in Astrakhan, Perm, Dagestan, Omsk and elsewhere (we're talking hundreds or even thousands of "extra" votes). In Chelyabinsk Region, for instance, candidate Andrey Shirokov will contest the result of the vote, claiming that his rival (and Duma deputy) Oleg Kolesnikov had organised a voting "carousel," that is the same group of people being transported to vote repeatedly at different polling stations.
Meanwhile, Maria Maksakova, the famous opera singer and member of the State Duma Committee on Culture, took on the tragi-comic role of whistleblowing oppositionist blogger, and uploaded footage of electoral violations in St Petersburg to her Facebook page; the video was shared by thousands of people and watched hundreds of thousands of times. Oh, and her assistants were beaten up.
This might all sound like some bad joke – if you turn a blind eye to the bruises and contusions, that is. The "party of power," as United Russia styles itself, staged internal elections – resulting in the same "carousels" and stuffing of ballots that it has always been accused of orchestrating. And in the end, the wonderful impulse on the part of the presidential administration and party leaders to present United Russia as a more modern – yes, and even democratic – political force came to absolutely naught.
So why did this charade happen? How come United Russia simply could not resist falsifying its own primaries?
In fact, these primaries amount to what has arguably been the most interesting political experiment in Russia for many years – an experiment serving to showcase the fatally defective nature of the electoral system, and, indeed, of the state itself. These are defects that presidential promises cannot fix, even when they happen to be sincere.
The problem lies in the fact that voting in Russia generally takes place in schools, kindergartens, sports halls, hospitals, and so on – that is, in municipal institutions. Accordingly, the coordinators of the voting procedure tend to be local state employees. Yet "state" is far too vague a term. For them, "state" means local (district or city) officials. People who make funding decisions. Who can allocate funds for repairs or new equipment. But at the same time, the selfsame officials regard all this not as a duty but as a favour – a favour that must be returned by organising ballot-box stuffing or carousels.
As a result, dismissal-threatened teachers and doctors are herded like cattle from polling station to polling station and forced to vote repeatedly for whoever "needs" to be voted for. Back in Tsarist and Soviet Russia, the local intelligentsia in hospitals and schools served as genuine moral yardsticks for the uneducated, so the current state of affairs is particularly dismal in comparison.
The nature of this system is set in stone. Nothing would change even if Vladimir Putin personally telephoned the regional governors and implored them to put an end to ballot-box stuffing in time for the Duma elections in September. And not because they disrespect the president, or because people in the provinces want to disobey him, but simply because – as the Russian proverb goes – "the Tsar is too far away." As every Tsar has found out, Russia is ruled by inertia.
And all this despite the fact that the Kremlin really has no use for these violations: the political and media landscape in Russia has been so thoroughly cleansed of undesirable elements over the last sixteen years that nothing unpredictable could possibly happen even if votes were to be counted fairly. It all boils down to the grassroots: people's fates and huge sums of money often hinge on which exactly of the United Russia candidates, end up in the Duma, which is why we'll witness far greater ruthlessness in the autumn than in Sakhalin on Sunday.