Winners of Journalism as a Profession Award Announced
December 15, 2021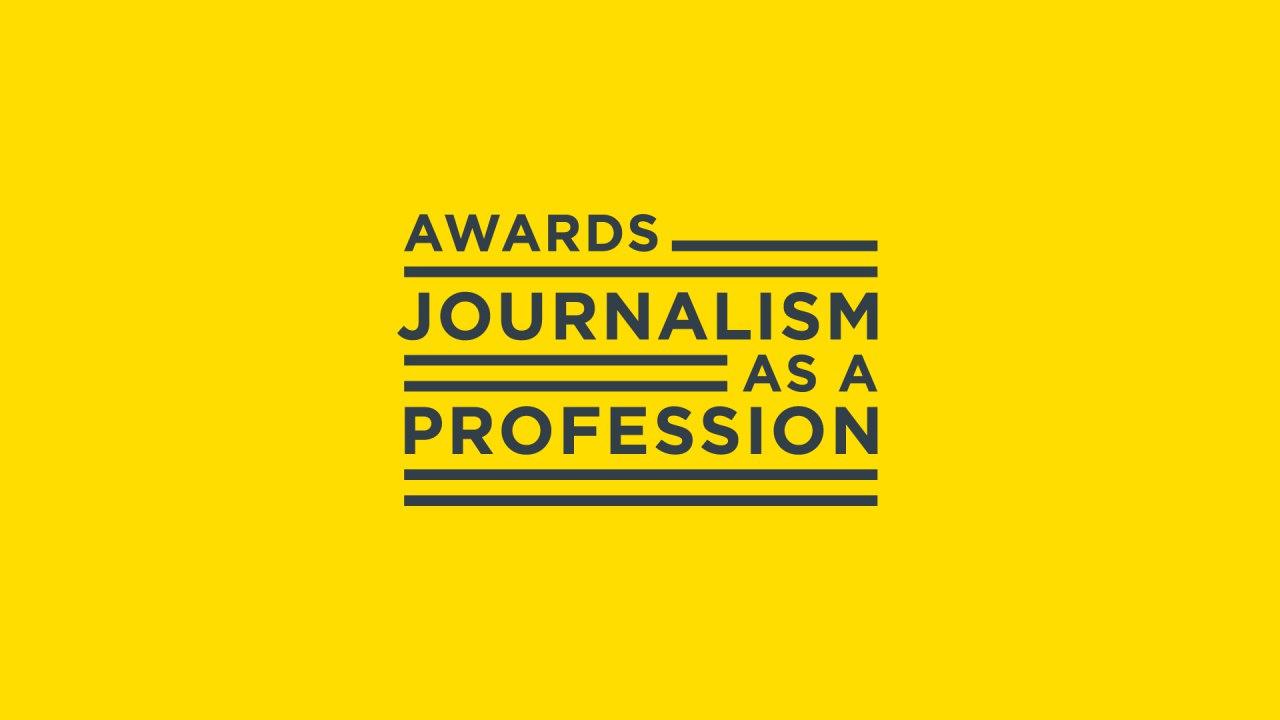 The winners of the 2021 Journalism as a Profession Award were announced on the evening of December 14th, 2021.  They were selected by an independent jury of journalists and political experts.
Let's remember their names – these are the people who remain faithful to their profession despite pressure from the authorities.
Congratulations to the winners!
Journalism as a Profession Award celebrates its sixth year.
The 2021 winners are:
The 'History/Reporting' Category
Elena Kostyuchenko, Yury Kozyrev – Novaya Gazeta
Internment. At present 177,000 Russians live in closed psychiatric facilities. Most of them will die there. Elena Kostyuchenko and Yuri Kozyrev spent several weeks with the inmates of a closed psychiatric institution.
The 'Interview/Portrait' Category
Katerina Gordeeva
For the entire "Say Gordeeva" 2021 series of interviews.
The 'Documentary film' Category
Anna Artemyeva, Anna Pindyurina, Vlad Dokshin, Sergey Sokolov and Kirill Sakharnov – Novaya Gazeta
How Anna was killed. The Novaya Gazeta film on the 15th anniversary of Anna Politkovskaya's murder.
The 'Investigation' Category
Katya Arenina – Important Stories
"We'll kill you if we have to". FSIN officers in the Vladimir region, where Alexei Navalny is serving his sentence, have been accused of torture and murder for years, but they continue to rise through the ranks. Two of them are now in charge of the prison regime in all Russian penal colonies.
The 'Video' Category
Masha Borzunova – Dozhd
The country in exile: how Belarusians are fleeing the Lukashenko regime and what they hope for.
'The Country' Category
Yulia Korneva, Alexander Sakalov – TV-2.
Mill. TV2 expedition to Old Believers' place of exile where they used to hide deep in the heart of the taiga forest.
The Multimedia+Podcast Category
Valery Panyushkin, Varvara Panyushkina, Alexandra Romantsova, Sonya Sokolova, Alexandra Livergant
The Cell #18Project. The story of 36 women, who were locked up for almost a week without food, water, medicine, clothes, hygiene products and hardly any air in the eleven-metre cell #18 in the Minsk pre-trial detention centre Okrestina.
The Special Jury Prize
The Special Jury Prize this year is awarded to Russian journalists who have been designated foreign agents. We consider the "foreign agent" status, applied to individuals and associated with the loss of civil rights, a form of political persecution, linked to their work as  journalists and thus express our solidarity with our colleagues, while paying tribute to their courage in defending the principles of independent journalism.
Ludmila Savitskaya
Sergei Markelov
Denis Kamalyagin
Roman Sergeevich Badanin
Glikin Maxim Alexandrovich
Maniakhin Pyotr Borisovich
Yulia Petrovna Yarosh
Olga Churakova
Maria Mikhaylovna Zheleznova
Lukyanova Julia Sergeevna
Yelizaveta Vitalyevna Maetnaya
Rubin Mikhail Arkadyevich
Sofya Romanovna Groisman
Rozhdestvensky Ilya Dmitrievich
Yulia Vladimirovna Apukhtina
Posternak Alexey Evgenyevich
Shmagun Olesya Valentinovna
Alesya Alekseevna Marokhovskaya
Irina Dolinina
Shleinov Roman Yurievich
Roman Aleksandrovich Anin
Dmitry Velikovsky
Sergey Sergeyevich Smirnov
Pyotr Yuryevich Verzilov
Tatiana Anatolievna Voltskaya
Klepikovskaya Ekaterina Dmitrievna
Daniil Sotnikov
Andrey Vyacheslavovich Zakharov
Yevgeny Alexeyevich Simonov
Surnacheva Yelizaveta Dmitrievna
Solovyova Elena Anatolievna
Pearl Roman Alexandrovich
Oleg Alexandrovich Elanchik
Alina Grigorieva
Andrey Valeryevich Grigoryev
Gimalova Regina Emilevna
Regina Faritovna Khisamova
Elena Skvortsova
Maxim Zagovora