"You don't like what we're doing, so we'll stop it."
March 22, 2016
In May 2015 the Justice Ministry put Dmitry Zimin's Dynasty Foundation on the list of NGOs registered as "foreign agents." In a recent interview with Vedomosti, Zimin spoke about his foundation, and quite a bit more …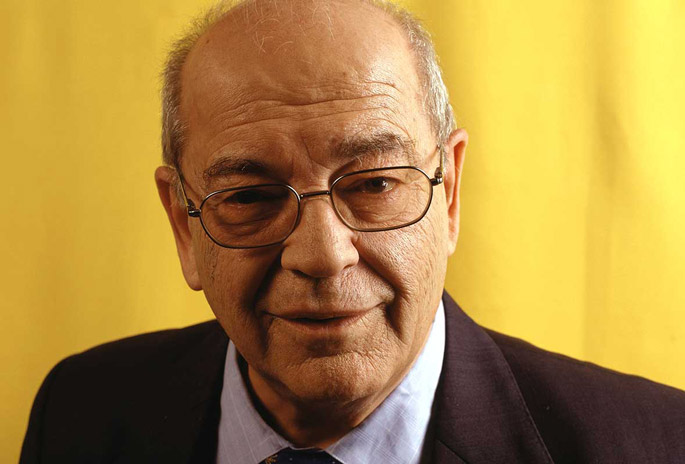 In May 2015, the Justice Ministry put Dmitry Zimin's Dynasty Foundation on the list of NGOs registered as "foreign agents." The Foundation had been funding the "I think" programme of former economy minister Yevgeny Yasin's Liberal Mission Foundation, and the Ministry classified this as political activity; the foreign funding was Zimin's own money, which was held in the Zimin Foundation Trust. This decision was apparently taken by law enforcement agencies, and resulted in Vladimir Putin asking the first deputy head of the presidential administration, Vyacheslav Volodin, to revisit the concept of political activity, because its interpretation is so broad that almost any organisation could be put on the list. In February of this year, the working group's amendments were presented to the Duma for consideration: they could mean that the largest Russian charities might also be declared "foreign agents."
During its period of operation the Dynasty Foundation disbursed 2.5 billion roubles in grants to Russian science and education. Which of these projects were your personal favourites?
The Foundation was active in two areas: the first supported science and education, the second the popularisation of science and general enlightenment. For me, dealing with clever people and supporting them was pure joy. I was personally very fond of the Dynasty book projects. Books are physical objects, on shelves. There were three such shelves: the Enlightener prize books, the books translated for our Dynasty Foundation Library, and the albums of photographs of old Moscow published by our company Moscow Time. Some of the other projects were amazing: assistance to gifted schoolchildren, the summer biology school for pupils in the senior classes – a unique project, where children worked in labs with scientists on current problems in science; their work was then published in scientific articles, which included their names.
There are too many to list. I attended the final events of the "Teachers' project" several times: this provided support for teachers looking after our scholars in the field of natural sciences. Each year we brought over 200 secondary school teachers to Moscow, most of them from the back of beyond; some of them had never been to Moscow. They were addressed by Russia's leading scientists and teachers. People struck up friendships and there was a very powerful interchange of ideas and best practice. It was unbelievably moving and very important for everyone involved.
One of our beneficiaries was the great mathematician and populariser of science, Vladimir Arnold. There was no answer book for his famous publication Problems for children aged 5-15 so we organised an Olympiad to solve these problems. He himself was on the jury: the first round was online, the next, to which we invited children with their parents, took place in the Moscow Centre for Continuing Maths Education.
I was in Geneva some years ago, and went as a private individual on an excursion to the Great Hadron Collider. Somehow they found out I was there: I was greeted by the management and taken into the hall, where they told me that hundreds of people from Russia were working there and that many of them had been Dynasty scholars. I shall remember moments like this for ever.
"Hundreds of people from Russia were working [at the Hadron Collider] and many of them had been Dynasty scholars"
What will happen to the young people Dynasty was supporting?
The Dynasty Foundation fulfilled all its obligations to its grantees and has now closed.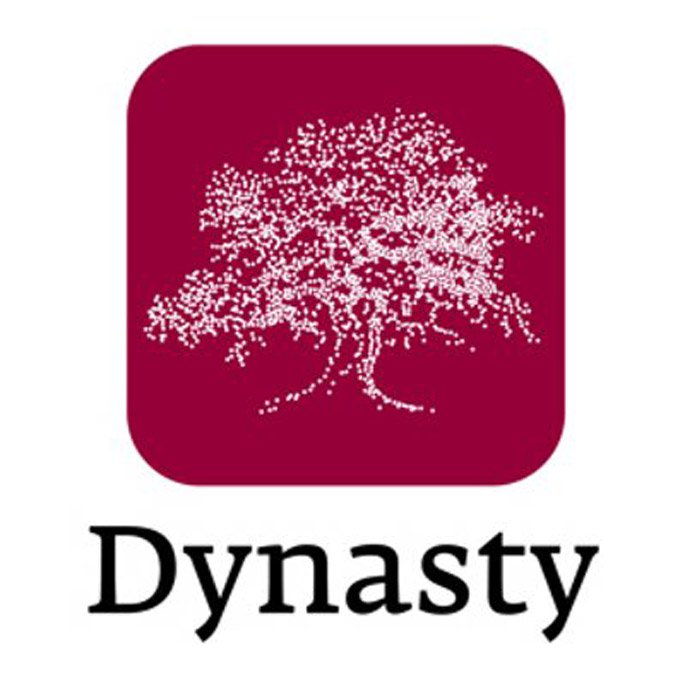 So what now? What is your relationship with the Evolution Foundation founded recently by Russian teachers and scientists?
We shall continue with our book programme, which I have already mentioned, though we have taken the word "foundation" out of the name, and the Moscow Time Foundation is still in operation. We shall also continue to fund the Molecular and Theoretical Biology summer school.
We are well disposed towards the Evolution Foundation and are following its initiatives with interest. We may even support some of them. We are also thinking of setting up a project to support Russian culture abroad, but nothing is definite yet. We shall continue to function, keeping a weather eye on the realities of Russian life, though the volume of work in Russia will be considerably less than before.
When did you discover that Dynasty was to be branded a "foreign agent?"
The same day it was officially announced. It was completely unexpected, but do you know what is both shocking and offensive? Let's say that what the Dynasty Foundation was doing was unpopular with the authorities – officially, the funding of one of Yasin's Liberal Mission programmes – but why couldn't they have rung or written, to warn us we should not be funding that programme? We would have stopped. There was no warning and the whole Foundation was affected. We decided from the outset that we would not protest the decision. It had seemed to me that Dynasty was doing useful work. By closing it down we demonstrated our loyalty to the authorities: you don't like what we're doing, so we'll stop it. In that situation, putting up a fight so as to invest in my own country seemed completely unacceptable.
"You don't like what we're doing, so we'll stop it."
Why did you decide to close down the Foundation?
Well, if I were to have attended some public Dynasty Foundation event with a grandson or great-grandson, there would have had to be notices everywhere warning that the event had been put on by Dmitry Zimin's Dynasty Foundation, which is a foreign agent. What could I have said to the children when they asked which country I was a foreign agent of?  I just couldn't get rid of this thought. Any fight for the Foundation would have been humiliating: taking the government to court over a donor foundation was simply not an option.
Perhaps the Foundation's lofty aims would have been worth defending?
But what should a loyal citizen do if he is told that what he is doing is in the interests of some other country, not his own? He has to stop it. Astonishingly, though, the Education Minister Dmitry Livanov had awarded me the prize "For services to science" at a solemn ceremony in the Kremlin's Hall of Columns shortly before we were classified as a foreign agent.
You didn't call him to ask for help in defending the Foundation?
I certainly didn't. One should not make difficulties for an official, and a good one at that.  It was clearly not initiated by him, and I don't think he will have been too pleased. But that's behind us now; we spent all last summer closing down the Foundation. We had to have two board meetings because there were so many formalities. The final decision to close the Foundation was unanimous. But it was not easy.
Was the "foreign agent" classification anything to do with the fact that you were seen at Bolotnaya Square, and your son has supported the opposition and independent media? Where do you and the Zimin Foundation invest?
My own personal money – and there is not much of it left – is invested chiefly in three Russian banks. My only relationship to the funds held in the (considerably larger) Zimin Foundation, is that of founder. But neither I nor my family may receive anything at all from this endownment, it is looked after by professional lawyers and investment managers; and the endowment funds are invested in various countries. With very few exceptions they are portfolio investments i.e. non-controlling interests.
"I do not intend to comment on rumours about the government's motivation for its decision."
I do not intend to comment on rumours about the government's motivation for its decision. The events you have cited, if they actually took place, are not against the law. The official reason given related to the Liberal Mission project "I think," was that it was suspected of political content. The thinkers obviously got it wrong.
Have you discussed the decision with anyone from the government?
No one got in touch. The management received the documents and that was it. The court then imposed a fine of 300,000 roubles, which we paid. There were thousands of letters in support of the Foundation and criticising the government decision.
Some months ago Dmitry Medvedev said that future MIT students would come to Russia. Do you think this is a possibility?
I don't believe it, and think that at the moment it would not be possible. But I would like it to be that way, so Medvedev and I think alike.  It's not about science; it's about economics, politics and everything else. What kind of country are we living in? One developing energetically or underdeveloped?  Of course I would like to see US, German, Israeli students wanting to come here.
"What kind of country are we living in? One developing energetically or underdeveloped?"
The reason why we can only dream of this for the moment is very well demonstrated in an interesting book called Why Nations Fail: the Origins of Power, Prosperity and Poverty by Daron Acemoglu and James A. Robinson. The authors classify Russia as a country, which could have made the leap into the group of successful countries, but took a wrong turning. The book was written two years ago, but even then the authors noted that Chinese growth rates would fall off. The lack of viable political institutions inevitably leads to decline, and this prophecy is now starting to come true. They assert that unsuccessful countries cannot use the climate, or the lack/presence of minerals as an excuse. More importantly, these countries have failed to set up the necessary institutions. The authors stress that the economy has to be considered together with politics, something which many of our economists do not understand.
Institutions are classified as extractive or inclusive. The former permit a small group of people to run the economy for their own benefit, whereas inclusive institutions allow many people to take part in the economy and make a profit. The inalienable right to private property is guaranteed. If the institutions are extractive, the country can prosper, but the prosperity will not be long-lived and not benefit most of its citizens; inclusive institutions means that stable growth fosters prosperity for all.
How does the situation in Russia today affect young scientists?
I think that any young person has, or should have, the goal of succeeding in life i.e. making the most of his abilities, understanding what he wants to do and finding the milieu where his talents are most needed. This could be in Russia or abroad. If it is clear that his abilities are of little use to him in his own country, then it's better for him to leave, however difficult this may be.
"Creation and the preservation of traditional values are simply different things."
The government should be creating opportunities in Russia for talented people. People are either destined to serve – the church, the army, the president – or to create. Both kinds of people are necessary. Our government obviously has a preference for those who want to serve. But there should not be too many of them. The creative process presupposes an enquiring, critical mind and a heightened possibility of conflict with the authorities, a kind of dissidence, if you like. Creation and the preservation of traditional values are simply different things. The fact that many of our talented young people are leaving is a tragedy for Russia. The Dynasty Foundation was doing something for young scientists and keeping them here, but …..
How like the Soviet Union is present-day Russia?
I spent most of my life in the Soviet Union and I can, of course, see similarities. Chiefly, the phenomenon so familiar to Soviet people of the ruling class and the leader who are intending, as far as one can see, to remain in post until the end of their days, and do everything they can to make this possible. In particular, the almost total lack of political competition or independent branches of power means there can be no successful competitive economy.
I spent most of my life in the Soviet Union and I can, of course, see similarities.
Like the Brezhnev period of stagnation?
Yes, particularly the assertions about the greatness of Russia. But, despite the political monotony, there are traces of a market economy. They are under pressure and not allowed to develop properly, as there will always be conflict between the market and the monopoly of political power. Monopoly, political or economic, should be unacceptable: political monopoly has a depressing effect on everything. But it's still not the USSR.
That being said, corruption is inherent in any regime with an element of dictatorship.  Contrary to the prevalent myths, the USSR was rotten through and through from that point of view, like any deficit country. Everyone knew that to get a piece of meat you had to have a special relationship with a butcher, and to be able to set one up. There were 290 million people in the country and they were all either bribe-givers or bribe-takers. At least one doesn't have to bribe shops these days; corruption is really more to do with officials.
Do you find our government's decisions irrational?
If their chief aim is to preserve their status for the foreseeable future, then their actions are rational. They say they are doing this to defend Russia's interests … well, I prefer not to talk about this because everything is as blindingly obvious as it was at the [2011] demonstrations when everyone was holding pieces of white paper.
You set up your business, VimpelCom, in very different conditions. Would this be possible now?
In the 1990s there was a huge upsurge of hope – one country had collapsed and another one was being born. We were providing mobile communications, which simply didn't exist in Russia. It was immensely exciting. Now things are better defined, but there's less hope – although I've been out of business for a long time and can only judge from the sidelines.
VimpelCom could not have been set up any earlier or any later than it was. There's a proper time for everything: starting and finishing – the latter referring to my various attempts at retiring, of which I am very proud.
So now your main projects will be books – the Enlightener prize, the Dynasty Library, and the Moscow Time albums?
Yes, well for me anyway. It's a myth that every businessman engaged in charity is motivated by a desire to solve the problems of the world. Usually he does something he's interested in, though it's good when it's also socially important.
I'm sure that future generations of Zimins will come up with new, no less interesting non-commercial projects and ideas, which will be made possible by my endowment and, I hope, a more comfortable political situation. But you'll have to interview them.