Administrative resources conquer all
August 24, 2016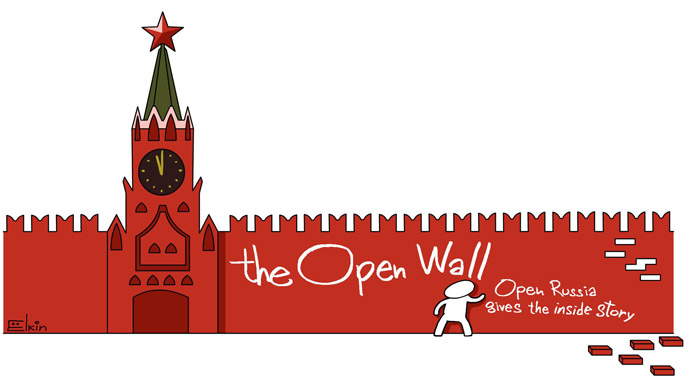 Administrative resources conquer all
On 17 August, Vedomosti wrote that in the run-up to the September elections the government is considering replacing the costly index-linked pension with a one-off payment.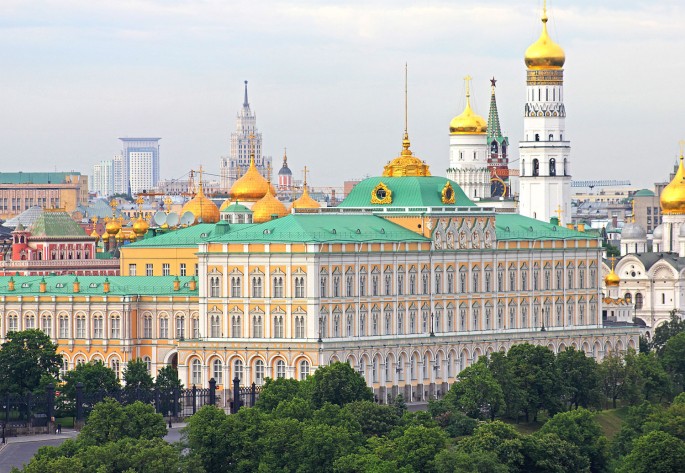 Sergey Orlov
This sounds like a pre-election ploy to us. Russia is home to more than 42 million voting pensioners, and the one-off payment is due to be approved by Prime Minister Dmitry Medvedev, who doubles up as leader of United Russia, the ruling party.
In search of additional legitimacy, and fearful of a new Bolotnaya, the regime is promoting its latest Duma campaign under the banner of honesty and openness. It sounds voter-friendly enough. But on closer inspection, the changes are cosmetic. No one is seriously thinking of scrapping administrative resources just yet.
Administrative resources come in many guises: when single-member constituencies are gerrymandered to dilute liberal-leaning urban voters with rural folk; when the election campaign is moved to the holiday season (on September 18, many Russians will be tending to their vegetable plots), benefiting United Russia by the low turnout (the United Russia vote will be corralled to the polls by officialdom); and it is a double helping of administrative resources when the Russian Party of Pensioners is pressured by the Central Election Commission (CEC) and the Supreme Court because its single-member candidates are not to the liking of the Presidential Administration.
The regions, too, are not short of chicanery. The Republic of Dagestan in the North Caucasus (pop. 3 million) traditionally supports the Kremlin's appointees come what may. In the last Duma election (2011), it delivered 91.4% of the vote for United Russia (on a 91.1% turnout). Only two Russian regions displayed greater affection for United Russia – Chechnya and the Republic of Mordovia.
That local government makes maximum use of administrative resources to achieve such astounding results is no secret. However, some interesting details of this inexhaustible supply only recently came to light when an audio recording of a meeting in Dagestan was leaked online. Caucasus watchers discerned the voice of Aleksey Gasanov, deputy chief of staff of the Republic of Dagestan. Listening attentively to him are the heads of local municipalities. The main item on the agenda is how to force recalcitrant deputies, largely from Rodina [nationalist and far-right party], to voluntarily (that's right) withdraw from the election.
In the spirit of the times ("elections should be open and honest"), Mr Gasanov seems to fear scandal above all else: "If [candidates to be crossed off] claim that you or your assistants coerced them, better they don't come and withdraw their candidacy if they're thinking of running to the press, the prosecutor's office, etc. In that case, get some other people to explain to them that complaining is not an option." One can only speculate as to the nature of these "other people" and their powers of persuasion.
Mr Gasanov's pronouncements suggest that Dagestan's leaders fear not only Rodina, but all non-systemic candidates generally. The bigwigs have the jitters over their own seats too: "Shevchenko [self-nominated candidate Maxim Shevchenko – Ed.] will bring us scandal, Yuzik [Yulia Yuzik of Parnas, standing with the support of Open Russia – Ed.] will bring us scandal. They stir up the sense of a power vacuum, the feeling that we're not in control and should be replaced by people who are."
Alexey Gasanov urges his audience to "act subtly and carefully," stating that "every crossed-off candidate has an author" and that, when these "authors" have fulfilled their part of the common objective (i.e. to persuade all undesirables to withdraw), they will be received on 4 August by Head of the Republic of Dagestan Ramazan Abdulatipov. What a wonderful invitation that is! But to threaten is in Gasanov's nature: "Anyone without a cross-off, don't even think about going to the reception. The road will be blocked." And it works: Rodina dared to take part only in Dagestan's municipal elections; party members withdrew from higher-level ballots.
What happened in Dagestan is far from an isolated case. Similar meetings are likely taking place in all regions up and down the country. Still, in the words of political analyst Abbas Gallyamov, "Elections are not falsified by electoral commissions, but by municipality heads. Electoral commissions merely accept complaints and decide what to do with them."
Clearly, electoral officials are performing a balancing act. On the one hand, it's not worth getting hit with charges of election fraud, given the Kremlin's tagline about "fair and transparent elections," which likely have more PR content than meets the eye. But on the other, the words of Dagestan's deputy chief of staff are still ringing in their ears: "No one will understand if our party loses or wins unconvincingly."
That is why officials up and down the country, who only recently were racking their brains as to how to prevent awkward candidates from taking part at all in these "fair and transparent elections," are now starting to think about how to neutralise "wrong" campaigning. But they are past masters at this: they will "subtly and carefully" (the Dagestani directive) roll out the "carousel" (moving fraudulent voters from polling station to polling station) to achieve the Kremlin's desired result. Plus ça change.