Khodorkovsky Exhibition In Tallinn
October 4, 2013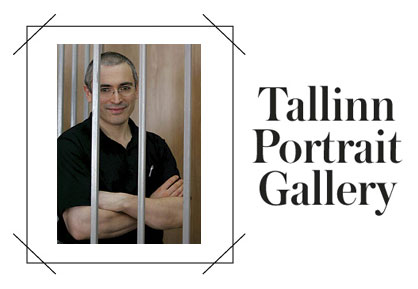 The 'Tallinn Portrait Gallery', an art gallery in Estonia, is currently hosting an exhibition dedicated to Mikhail Khodorkovsky, entitled 'Prison and Freedom.'
A collection of photographic works by New York based photographer Misha Friedman and a selection from Mikhail Khodorkovsky's personal photo archive will be available for viewing from October 3 until November 13.
In addition to photographs, visitors can see documents, objects and books belonging to Khodorkovsky.
The exhibition is supported by The Institute of Modern Russia.
Khodorkovsky turned 50 in June. He lost his freedom on October 25, 2003 after his unlawful arrest and imprisonment. 2013 therefore marks a decade of injustice.
Among distinguished guests are Kristiina Ojuland, an Estonian MEP, Arvo Pärt, an Estonian composer of classical and sacred music, Mikhail Friedman, the photographer, Olga Pispanen, Press Representative for Mikhail Khodorkovsky, Cyril Tuschi, who directed the documentary 'Khodorkovsky', and Masha Gessen, the renowned Russian journalist.
Details
Address: Tallinn Portrait Gallery
Suur-Karja, 2, Tallinn, Estonia
Website
Facebook