Mikhail Khodorkovsky: Journalism in Russia Alive and Well Despite Repression and Attacks
December 4, 2017
On December 12 the annual Open Russia Journalism as a Profession award ceremony will take place in Tallinn, Estonia.  The ceremony is taking place for the second time now, and I'm very glad that this story is going to continue.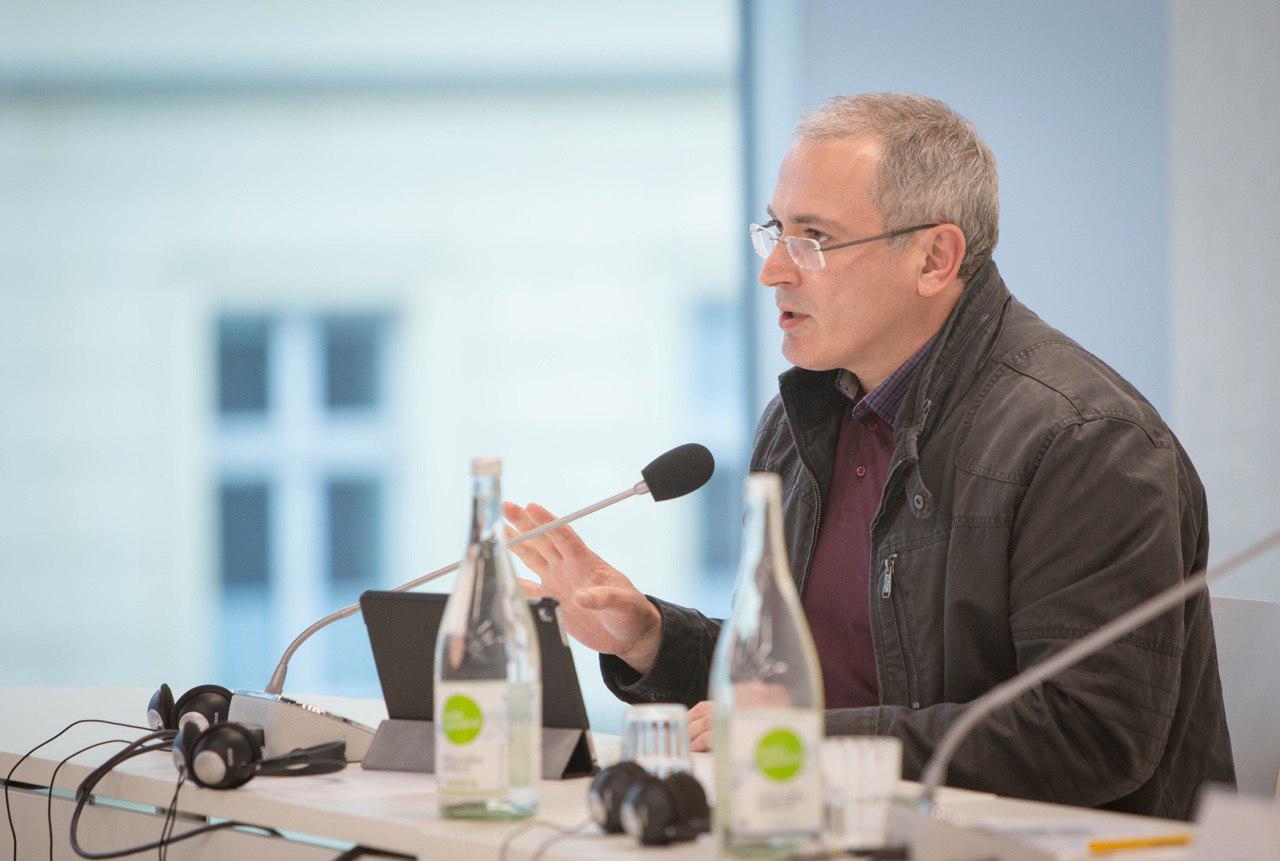 As in the previous year, the award's expert judges have selected a small list of finalists from the countless submissions (the number grew by a third this year).  From the list of thirty finalists, the respected jury will name the recipient of the award, as well as the winner in each of the six journalistic genres (Investigative Journalism, Reportage, Interview & Portrait, Opinion Journalism, Regional Topics and Photo History).
This year a number of new names feature on the shortlist among those renowned journalists whom I know personally and whose names are already well-known.  This is a pleasant testament to the fact that regardless of the increasingly complex and dangerous situation for journalists in Russia today, the profession is very much alive.
My own personal beliefs from the previous year in some ways coincide with the opinions of the council of experts: in 2017 the most important genre is investigative journalism.  The law enforcement system has finally ceased to perform its required function.  In its place, representatives of the journalistic community and civil activists have taken over the business of investigating corruption, violations of human rights and crimes committed by government officials.  Of course, even the best investigative journalism is not equatable to the solving of such problems through legal means, but on this side of things I am attempting to be of some use through my project The Dossier Centre.
One of this year's prevailing trends was also reflected in the list of award finalists: the growing attention to the problems and drama of the individual.  For this we can do nothing but rejoice, since it gives us hope that someday the centuries-old state-centred view of the world will be replaced with a more modern humanistic approach which places the rights of the individual and their desires and joys as the top priority; above that of the Leviathan state.
These are the things that didn't make it to the short list, in my opinion: In 2017 quite a few interesting attempts were main to conceptualise the reasons behind the distribution of informal state powers in Russia.  If the authors of some of these concepts are among the finalists, then the topic itself has been little represented.  The authors of Youtube and Telegram projects — which were also a huge trend of 2017 — also didn't make it to the list of finalists.  Although, of course, this may be due to the specifics of the award nomination procedure.
So, read and watch the work of our award finalists, follow the winners and submit your entries for the coming year ahead.