Putin Takes On Extremist Thoughtcrimes, But Activists Argue It's Not Far Enough
October 4, 2018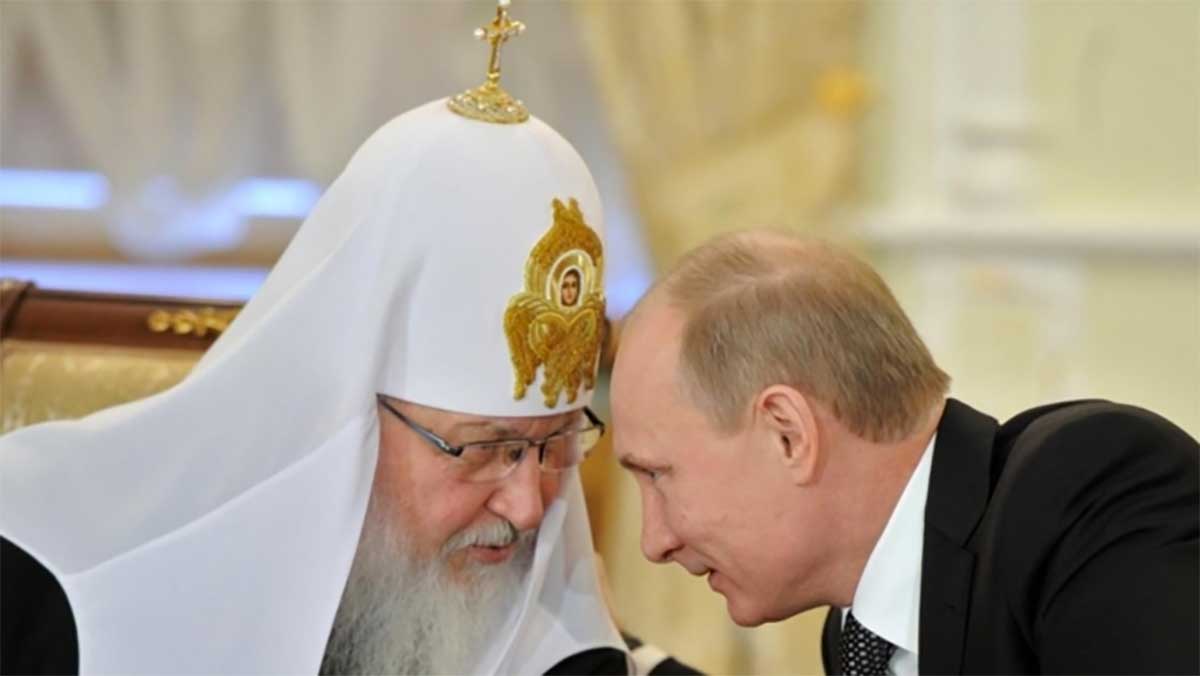 President Vladimir Putin has personally intervened in one of the most contentious areas of Russian legal life with amendments designed to soften the country's extremism laws.  The Russian Criminal Codex is riddled with laws designed to prosecute 'extremist' activity, under the guise of 'incitement of hatred or enmity, as well as abasement of human dignity' and other ill-defined criteria.  These laws have been heavily criticised both inside the regime and amongst the democratic opposition due to their frequent use in prosecuting opposing political views.
In recent years there has been a frightening rise in cases of opposition activists, and even incautious social media users, who have received harsh sentences for sharing content online that is deemed to have 'offended the religious feelings of believers' or some other poorly-defined 'social group'.  In the instance of 27-year-old Maxim Shulgin, a court ruled that he had "offended the feelings of policemen as a social group" for saving a few selected songs on his personal social media profile.
Due to pressure from the Russian Orthodox Church, Russia's de facto state church, selective implementation of these laws has led to the now complete exclusion of Jehovah's Witnesses from public life in Russia, after an initial ban on their religious literature led to police raids, fines and eventually jail time for involvement in the organisation.
For years now there has been a legal culture of selective interpretation of these already ambiguous laws.  As is often the case with the Russian judicial system, the outcome of a case is often decided on the basis of the relationship between who is interpreting the law, and the person against whom the law is being applied.  This situation is exacerbated by the existence of so-called 'expert' councils, often sociologists and linguists, who are brought in to interpret 'extremist' material on behalf of the courts.
Many opponents of Russia's oppressive anti-extremism laws have criticised Vladimir Putin's 'personal' amendments as an attempt to gain support amongst reformers.  Alexander Verkhovsky, head of the Sova Centre and member of Russia's Human Rights Council, told Interfax that "It is, of course, good that such a law has been passed, but it's still very little.  In the sphere of anti-extremism legislation there's a lot that should have been changed…"
Alexey Prianishnikov, one of the managers of Open Russia's Human Rights team, referred to the new law as "very good news for all of those who have been suspected, blamed and convicted through the current Criminal Code, since the new law will have a retroactive effect and their cases and sentences should be terminated once the new law enters into force."
However, Prianishnikov went on to criticise the new amendments, warning that "this does not mean that society should relax, as the new amendments do not affect article 280 (public calls for extremist activity), nor article 148.1 (insulting the religious feelings of believers) which can easily be re-qualified under article 282."
Although it is easy to see why Vladimir Putin would want to be seen spearheading liberal reforms in the legal sphere, it is hard to believe that the regime would willingly dissolve one of its most effective tools for criminalising undesirable opinions. We will have to wait and see, what effect these amendments have on the lives of opposition activists who face prosecution for publicly expressing their opinion.